How old is too old for a wood boat?
---
I am considering buying a boat planked in 1958. Pitchpine on Oak, Copper rivets. Seller claims the planking is "perfect." Is that too old for a wood boat? Let me know your experiences, because the price is right, and the boat looks beautiful and well maintained.
Senior Member
Join Date: Nov 2002
Location: New York
Posts: 5,856
Thanks: 0
Thanked 18 Times in 17 Posts
Rep Power:
17
You don't buy a wood boat, you marry one. It is that type of commitment. Get a surveyor involved and one that knows wood boats.
---

To view links or images in signatures your post count must be 10 or greater. You currently have 0 posts.
Never Forgotten

To view links or images in signatures your post count must be 10 or greater. You currently have 0 posts.

moderate?
Join Date: May 2002
Location: East Coast
Posts: 13,877
Thanks: 0
Thanked 6 Times in 6 Posts
Rep Power:
17
Oh you poor smitten fool.
---
No longer posting. Reach me by PM!

.
Join Date: Nov 2006
Posts: 10,851
Thanks: 0
Thanked 5 Times in 2 Posts
Rep Power:
15
Depends...some old ones are still in good shape..
some are not..
here a few old woodys...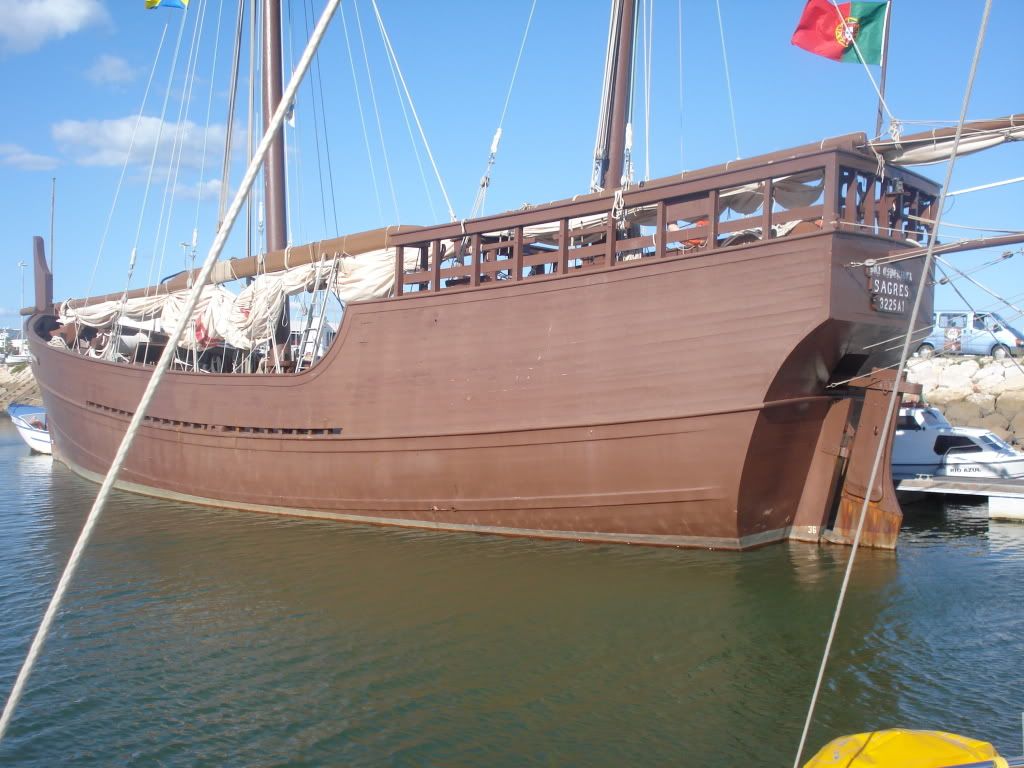 Tartan 27' owner
Join Date: Jan 2008
Location: NYC
Posts: 5,092
Thanks: 8
Thanked 139 Times in 131 Posts
Rep Power:
10
I am not a certified surveyor of wooden boats but I would suggest that any wooden boat that has not been re-planked in 50 years is well overdue - no matter what kind of fasteners were used.
As Bubb has suggested, this is not the kind of boat you just buy and sail off on; it is a boat that you marry - big time.
If you like the wooden boat 'ethos' then go for it you crazy man! You will never be poorer or happier!
Enjoy.
---
"The cure for anything is salt water~ sweat, tears, or the sea." ~Isak Denesen

Everybody has one:

To view links or images in signatures your post count must be 10 or greater. You currently have 0 posts.

Senior Member
Join Date: Oct 2007
Location: Madison
Posts: 4,494
Thanks: 360
Thanked 76 Times in 67 Posts
Rep Power:
10
I happen to know first hand a thing or two about wood boats.
Here are some facts.
All traditionally built wood boots are in some stage of rotting. The only question is how far it has progressed.
A plank can look perfect and be beautiful but the fastener holding it to the rib may be almost gone.
The plank may be fine and the fastener may be fine but the rib is hollowed out in a groove only visible from the plank side of the rib.
All older wood boats have to be refastened. When was yours last refastened. If never check the fasteners. There is a lot of dead wood in the stern and stem. It likes to rot there. It likes to rot in the bilge, especially around the keel boats.
The only way to survey a wood boat is to remove a plank.
I would recommend at least two. Make one of them a garboard plank.
No I'm not kidding. If the couple hundred dollars or lack of skill prevents you from removing the planks and replacing them you have no clue as to what you are getting involved in. Removing a plank and replacing it is the wood boat equivalent to changing the oil in your car. If the idea scares you, you are not ready for a wood boat.
If the boat is old enough and you keep it long enough you will replace every stick of original wood.
You didn't mention the size. If it is 20' with everything visible you may be able to figure out what you are getting. If it is a 35' yacht you have to take some things apart to find out what is inside.
Wood can last for hundreds of years with little loss of strength as long as it is kept dry and protected from the sun. This is unfortunately not the environment of a boat.
---
Last edited by davidpm; 01-24-2009 at

11:43 PM

.
Senior Member
Join Date: Oct 2007
Location: Madison
Posts: 4,494
Thanks: 360
Thanked 76 Times in 67 Posts
Rep Power:
10
You did say rivets not nails so maybe your boat is small. If so you should be able to see most everything and the the risk is small too. I was commenting on larger wood boats.
Here .. Pull this
Join Date: Jan 2007
Posts: 2,031
Thanks: 0
Thanked 0 Times in 0 Posts
Rep Power:
11
It's not too old for a wooden boat, particularly if the boat hs been in salt water rather than fresh. They tend to last longer in salt water as long as they have not been through the Caribbean and acquired teredo worms.

You should expect to see some indication that repair work has been done to the boat.

You mention that the planking is pitch pine. This could indicate that the boat was built in the northeast and was not a luxury craft. It's not so common to see it used anymore - some is grown in Central America but it's not quite the same stuff as we grew here in North America.

Go look at the boat. If she is out of the water and there are slight gaps between the planks in some places do not be unduly alarmed, as they swell considerably when they get wet. They need to be caulked on a regular basis though and doing so is a bit of an art form as you need to get just the right amount of oakum or horsehair or whatever you choose to use into the seam.

When you are first looking, take a car key and press lightly on the wood to get an idea of the strength of it. Don't leave marks on the boat, but if the vendor has indicated that there is nothing wrong with the craft, and if a gentle push on your key manages to bury the key in one of the frames - don't feel too guilty about it. The vendor has not been honest.

If you are going to buy and maintain a wooden boat, you need to be willing to invest a lot of time and patience. If you are willing to do so then it's great. The wooden boats are floating pieces of history and it's important that we preserve them properly and maintain their authenticity. But don't underestimate the amount of work that it takes to do that.

Realise that there is no such thing as a wooden boat that does not take on water to some extent. Usually it's not a big problem, but you're always going to have something in the bilges and pumps become more important.

Good Luck !
Wind and pie move my boat.
Join Date: Apr 2008
Posts: 420
Thanks: 6
Thanked 3 Times in 3 Posts
Rep Power:
10
So far everyone here has given you the good advice on wood boats . That having been covered , let me give you the bad advice . First let me make clear that I know next to nothing about boats compared to most in here . I did however buy a 40 foot cutter that's 76 years old last year & have been on the water since that day . Now she does have some issues , but given that I'm pushing 60 , I'm sure she'll outlast me . There are some intangibles in regards to wood boats though you want to know about . They have souls . I can't be more sincere when I tell you that . They will also speak to you & tell you what they want if you will listen . No one is more surprised then me to discover that . Everyone talks about the work & the bother . So what else are you going to do that's more spiritually uplifting in life ??? Why would you not be willing to give an old gal a little loving care that's willing to give so much back . Water in the bildge ?? Who care about a little water in the bildge . I find the sound of the bildge pump coming on every now & again comforting & reassuring . Someone above in this thread pointed out their historical value . That's true too . They do need to be preserved . My hope is to leave the Skipjack better then she came to me & when she goes to my son & I expect no less from him . Hell...pull her out of the water & go through her tapping the whole hull not looking towards finding " fault" but with a mind to identifying where you can give healing care . You say she looks good , well maintained , & the price is right ??? Say I do & let the marriage begin . Age is not an issue with a wood boat . Her care though is of paramount importance .
Well... the unfortunate twist of this tale is that the boat is sold. I inquired about the ad, and it was taken down without a response. C'est la vie...

but 27 is a little big anyway
Currently Active Users Viewing This Thread: 1

(0 members and 1 guests)