Help me find my next boat with sugar scoop
---
As I research models of used sailboats, I find the newer ones with a walk through transom, or sugar scoop transom, more accessible and practical.

I am trying to find out what year most of the manufacturers changed to this style. For example, I found that O'day changed in 1986 I believe. I need to know bout Hunter, Benetau and any others. That will help me find my 34 footer whithout spending countless hours looking at pictures.
Thanks your your help
Senior Member
Join Date: Mar 2006
Location: Great White North
Posts: 315
Thanks: 0
Thanked 0 Times in 0 Posts
Rep Power:
12
You can check the Catalina 34 and other similar websites from major manufacturers (or enthusiast websites). They often have history including in some cases when specific features were added or changed. For example
The Catalina 34 International Association
has old brochures and loads of other info on the Catalina 34. I think the O'day 35 was one of the earlier major production boats with a "swim platform" (sounds better than "sugar scoop"!)
---
Dave S
Georgian Bay, Ontario
Catalina 34 - "Good Idea"
---
Last edited by CS271409; 02-03-2009 at

09:52 PM

. Reason: correct typo
Along with, sugar scoop to me is NOT the swim platform you are looking for. A sugar scoop to me is an extension put on the transom that will extend the waterline of some boats, nothing more or less.

I am recalling Jeanneau about 1990 having swim platforms, before that, boats will have a sugar scoop stern, which looks like a sugar scoop attached to the stern.

Marty
---
She drives me boat,
I drives me dinghy!
Alex, not full of crap
Join Date: Nov 2006
Location: Lafayette, CO
Posts: 2,446
Thanks: 0
Thanked 0 Times in 0 Posts
Rep Power:
12
How about this one?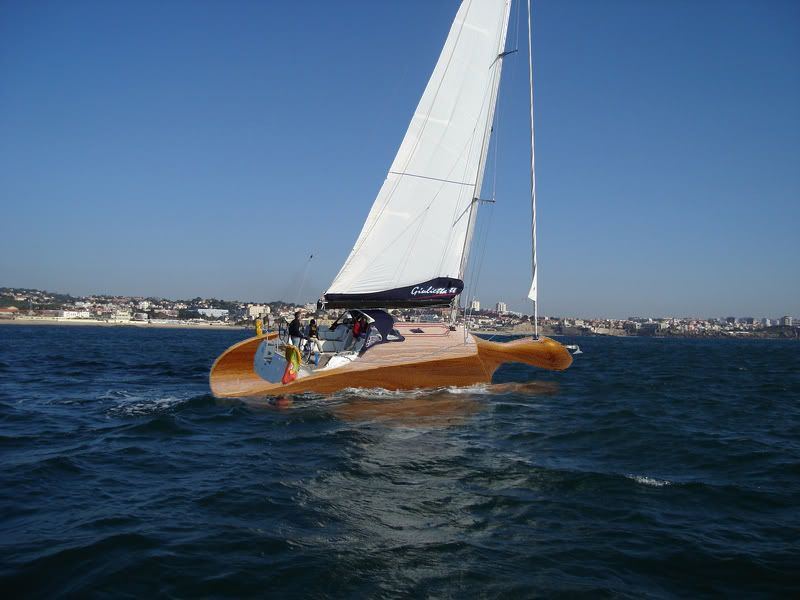 ---
Charlie

Courtney's my Dancing Angel

Where am I, and where's my paddle?
It's not impossible, it just costs more.
Give me ambiguity, or give me something else.
Currently Active Users Viewing This Thread: 1

(0 members and 1 guests)