12-14-2012
Just another Moderator

Join Date: Sep 2005

Location: New Westminster, BC

Posts: 13,205

Thanks: 31

Thanked 97 Times in 96 Posts

Rep Power:

10
Re: Roughwater 33
---
Pretty boat (image courtesy Sailboatdata.com)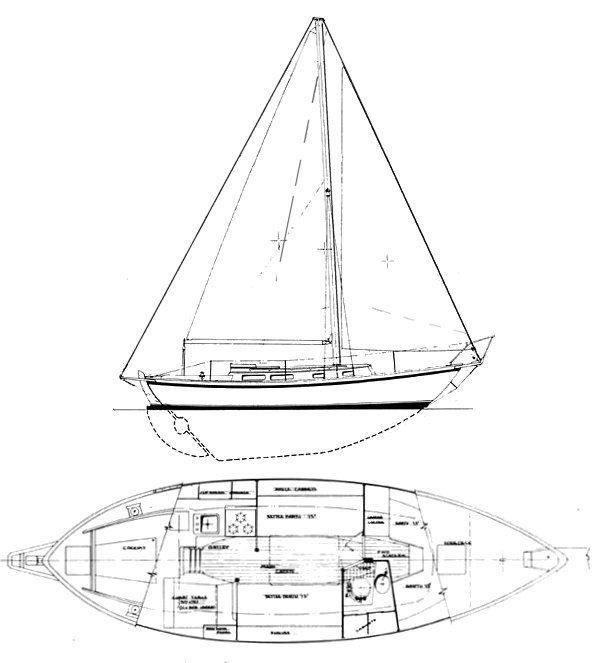 Taiwan built so depending on when and exactly by who may be some general deck/port leak issues.. a screwed-down old teak deck is always a cause for concern. Try to find out if the deck is molded or glass-over-ply.
What's the intended use? I suspect she'd be a tad frustrating for light air weekending type sailing...
__________________
".. there is much you could do at sea with common sense.. and very little you could do without it.."
Capt G E Ericson (from "The Cruel Sea" by Nicholas Monsarrat)


1984 Fast/Nicholson 345 "FastForward"