02-04-2013
Moderator

Join Date: Feb 2000

Location: Annapolis, Md

Posts: 6,579

Thanks: 5

Thanked 95 Times in 71 Posts

Rep Power:

10
Re: Does the gaff rigged, double ender Tancook 30 exist??
---
It is hard to tell specifically who built that boat and how authentic she is, but from the partial image, there is no reason to believe that she is not a Tancook Whaler. Tancook Whaler replicas were very popular in the 1970's. I even designed one that I was thinking of building for myself in that era.
There are several aspects of that photo that are slightly unusual for a Tancook in that the stern is a little full ended, the house extending to the rail is not authentic, and the rig looks a little smaller than I would expect. These boats have very generous sail plans. They also had 'lug' foresails. This does not mean a 'lug rigged sail' in the current sense, but did mean that the foresail was boomless, overlapped the mainmast and was tacked like a jib. Tancook Whaler's also had centerboards. Chappelle has several nice write ups and measured drawings on the Tancooks in several of his books.
Peter Van Dyne designed a beautiful little Tancook Whaler in the 1970's that were built in fiberglass. These were super little boats. The green hulled image is one of Peter Van Dyne's design. Van Dyne was known to designed boats with cabin sides which were integral with the topsides similar to the boat in question. (Grampian Classic 31 cutter and ketch for example). His Tancooks had a slighter fuller stern than the authentic boats so there is a chance that this is one of his.
Here are some more images.
[IMG]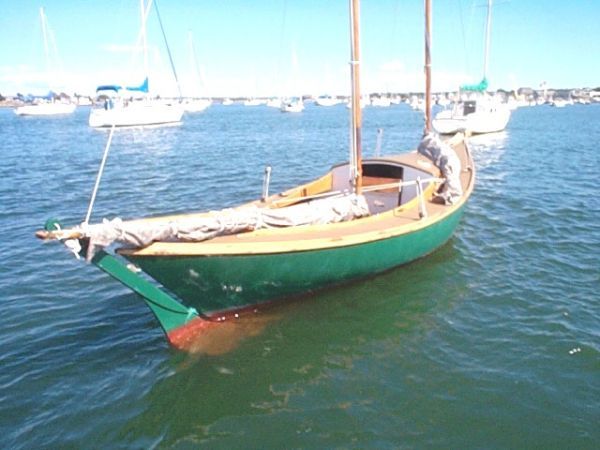 [/IMG]
[IMG]
[/IMG]
[IMG]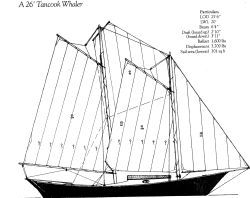 [/IMG]
[IMG]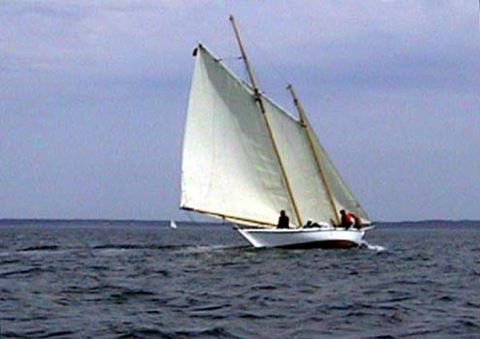 [/IMG]
__________________

To view links or images in signatures your post count must be 10 or greater. You currently have 0 posts.
Curmudgeon at Large- and rhinestone in the rough, sailing my Farr 11.6 on the Chesapeake Bay and part-time purveyor of marine supplies