3 Weeks Ago
Senior Member

Join Date: Oct 2013

Posts: 437

Thanks: 23

Thanked 28 Times in 25 Posts

Rep Power:

2
Re: Bristol Yachts Hull ID plaque reproduction
---
I picked them up today! They came out great! Bristol Bronze, Rodger 401-625-5224, his is usually there in the afternoons, tell him I sent you. $66 for the plaque all bronze and $71 for the plaque with the black recessed. He want me to tell you all, he specializes in reproduction of all boat parts in bronze. He collects and want us to send him parts that need replacing before they are too worn out to reproduce. He will cast and keep these reproduction on hand for quick replacements if you need then. He has all kinds of parts in stock, mostly Herreshoff boats, but is also stocking some Bristol and Pearson parts. He has the replacement rudder shoe in stock! His web site is:
https://www.bristolbronze.com
. I will be finishing these three plaques with the hull numbers and painting the red and black sail logo, then clear coat in lacquer. I will post pictures when they are done in about a week.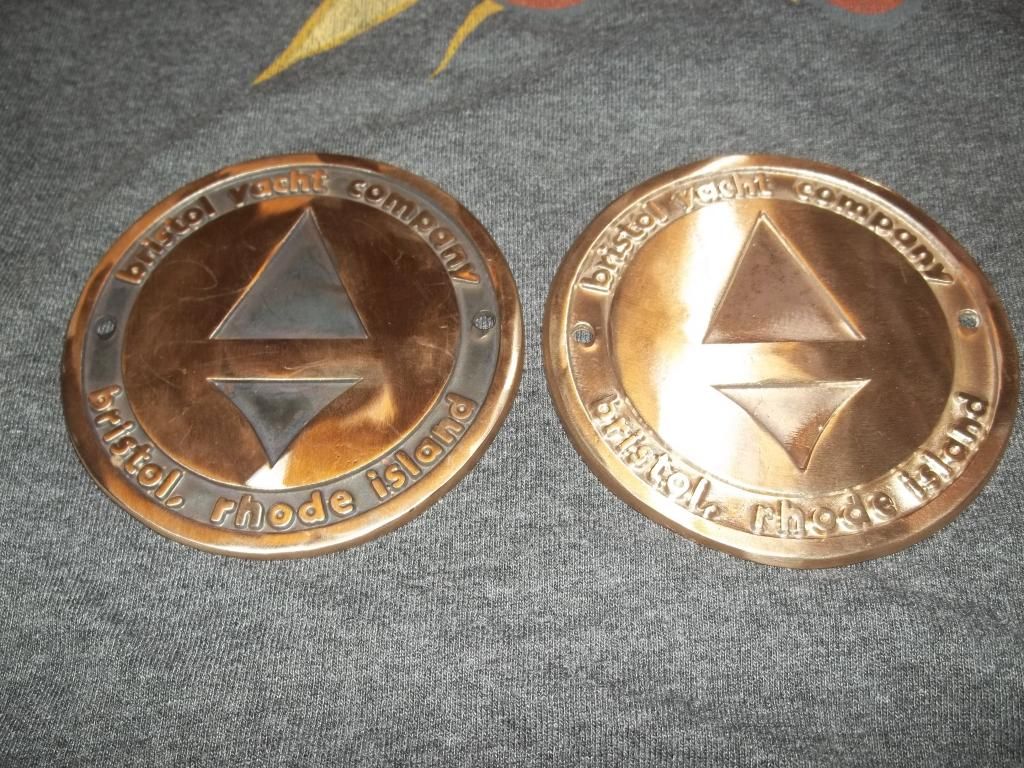 __________________
Delta-T
1969 Bristol 32 Keel/CB Hull 26
Narragansett Bay RI USA