03-05-2012
Just another Moderator

Join Date: Sep 2005

Location: New Westminster, BC

Posts: 16,136

Thanks: 100

Thanked 283 Times in 273 Posts

Rep Power:

10
Re: C&C Regatta
---
Quote:
Originally Posted by
Dog Ship
....... We might make a trip over to Smugglers Cove but that plan is still up in the air. It can get very busy in Smugglers Cove in August....

Peter & Denise
C&C 32 "Timara"
We've been sailing around here for over 30 years in boats ranging from 24 to 40 feet and have never been unable to find a spot in Smuggler cove.. lots of nooks and crannies.
Don't be discouraged by the 'busy' look from outside the entrance. There are two more usable 'pools' beyond that and though it can be tricky there's usually a spot in there somewhere.
Plenty of people peek through the gap, see a half dozen masts and carry on to Secret Cove without checking. This is especially true when our club rafts up over 30 boats immediately to the left of the entrance itself on the July weekend.... The bay 'looks' packed but it's just that first section.
Here you can see all the space looking south...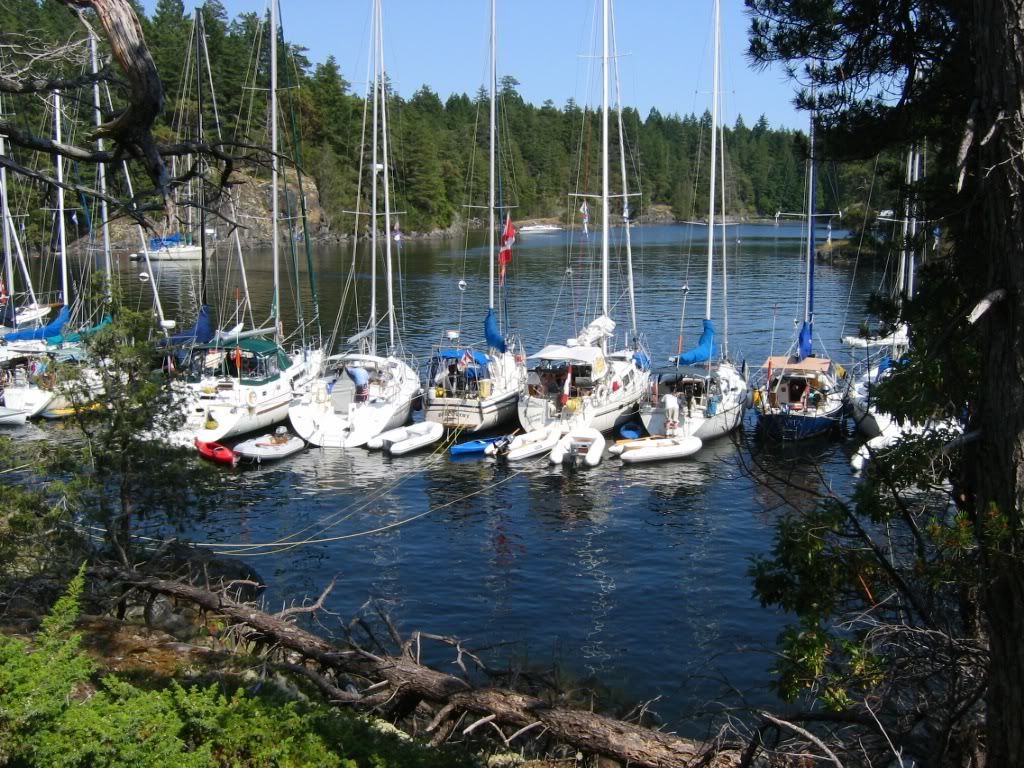 Sorry for the hijack..
. back to the C&C event....
__________________
Ron

1984 Fast/Nicholson 345 "FastForward"

".. there is much you could do at sea with common sense.. and very little you could do without it.."
Capt G E Ericson (from "The Cruel Sea" by Nicholas Monsarrat)