Re: Delaware River May 2013
---
Quote:
I was genuinely worried that you would not make it in before dark. I relaxed once I saw this: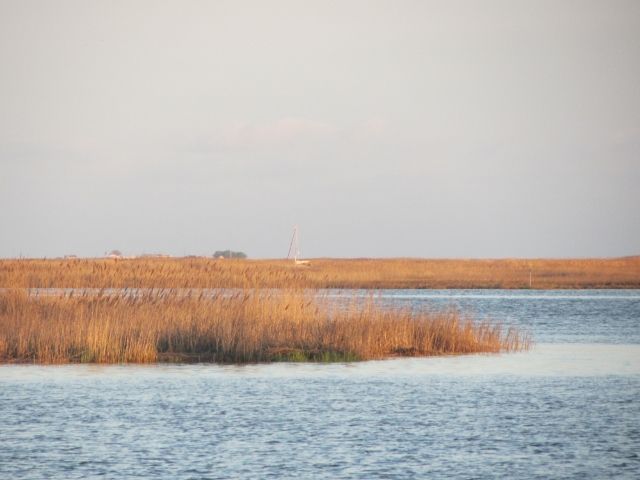 Nice - that photo shows the beauty of the Delaware Bay area. Both of your descriptions seems to match almost every experience I have had there - it is not to be taken lightly.
Senior Member
Join Date: Jul 2007
Location: Philadelphia
Posts: 1,187
Thanks: 0
Thanked 21 Times in 20 Posts
Rep Power:
10
Re: Delaware River May 2013
---
Rick you have had to make accommodations for weatherhelm, I have had to work with leehelm since I got my boat.

This is why I usually have only the main up in difficult weather. I have 135% headsail which I can only fully unfurl when the wind is behind the stern quarters, then rolled to less then 100% when the wind is on the beam, and less than 50% when the wind is forward of the bow quarters, and finally down to less than 25%.

If I don't do this the bow swings off the wind.

Pressure on the rudder will get the boat back on course in less than 10 kn winds, but in bigger winds I will let out the jib sheet or roll up the jib.

Unless I am going dead down wind, the jib contributes very little to boat speed, but does make for a more balanced helm even when only slightly rolled out.
---
1970 Havsfidra 20 by Fisksatra
On the Delaware River at Fox Grove Marina Essington PA
Currently Active Users Viewing This Thread: 1

(0 members and 1 guests)