Here is our 1970 Columbia 34MKII
---
When we bought the boat..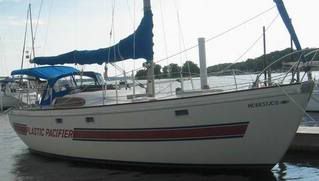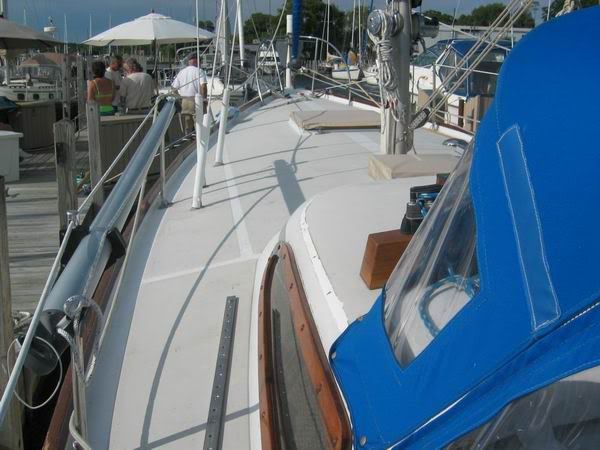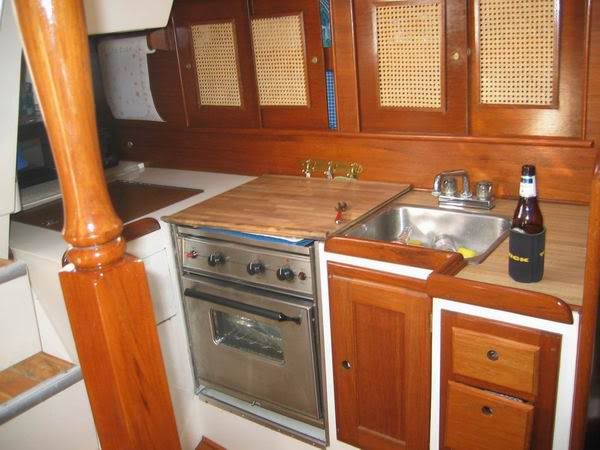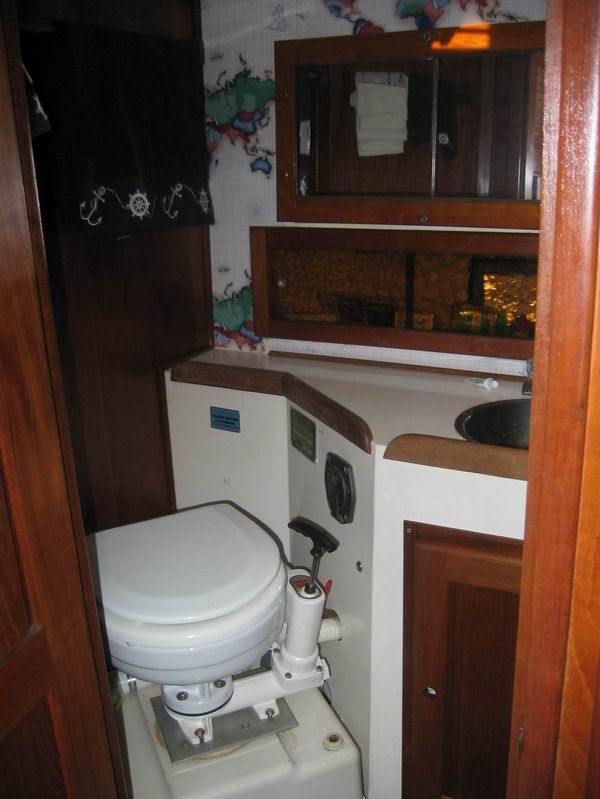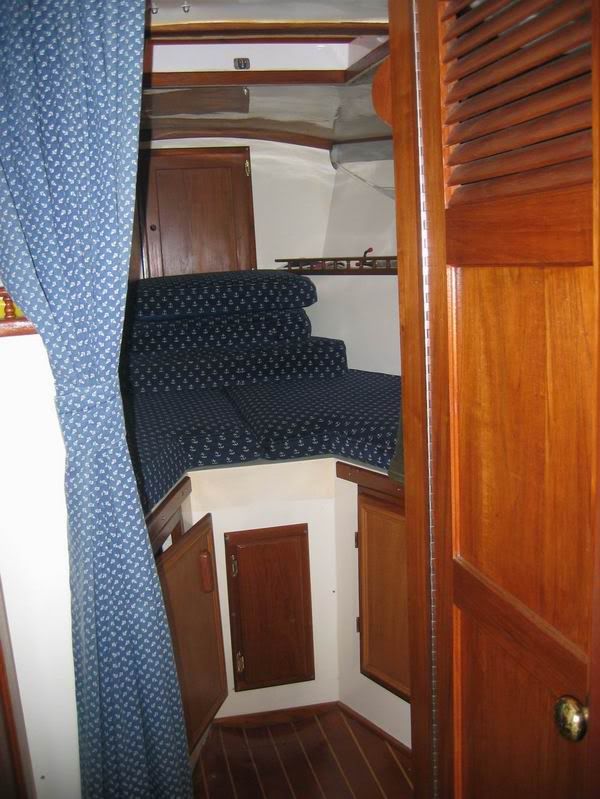 Moving the boat....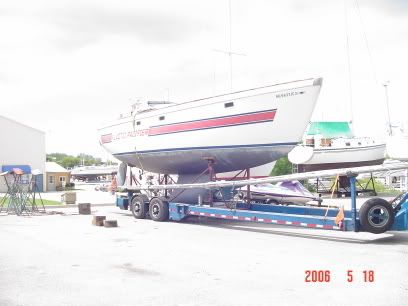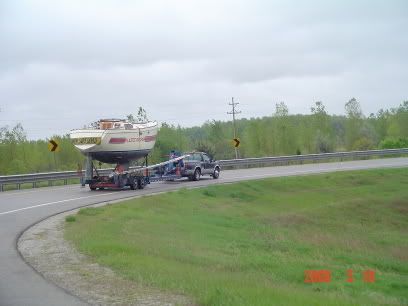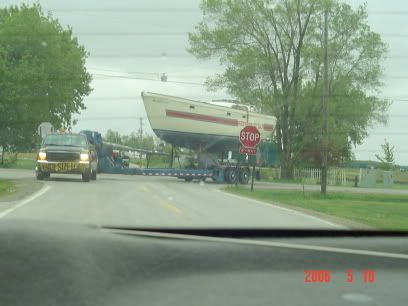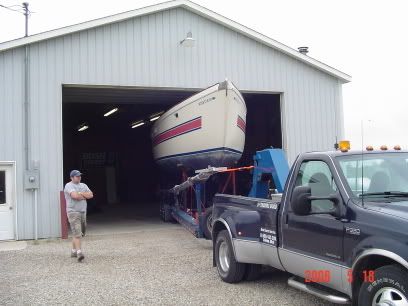 In the Barn....
Let the sanding begin....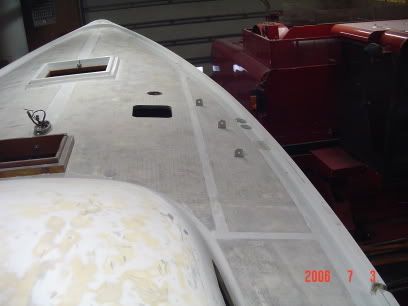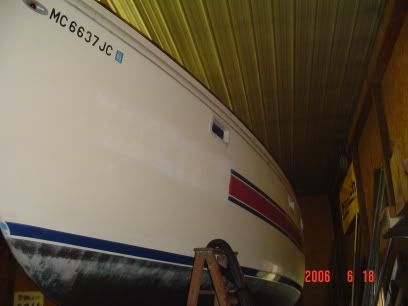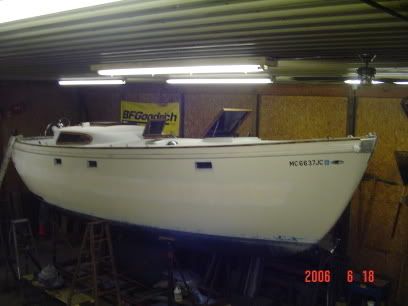 Thankfuly I have a great place to work on the boat over the next few months.
Scott
Senior Member
Here are some pictures of the 3 coats of Aristo Blue.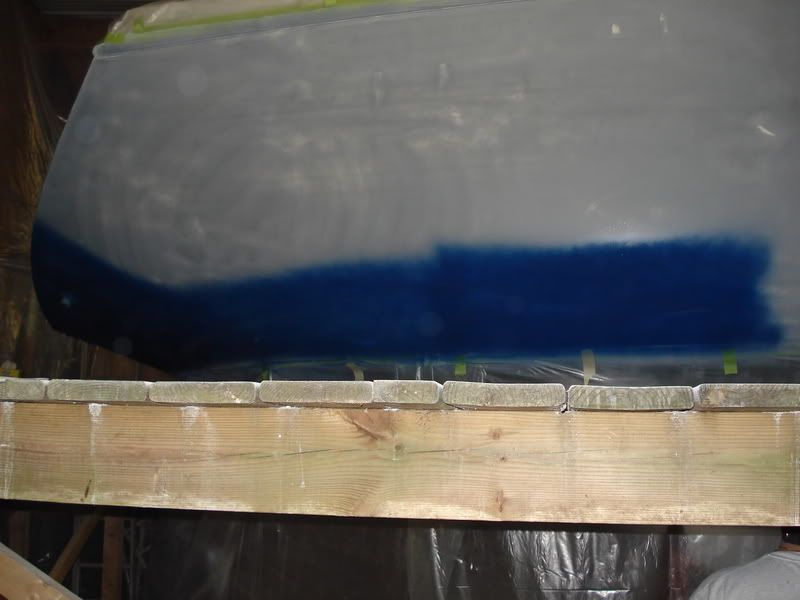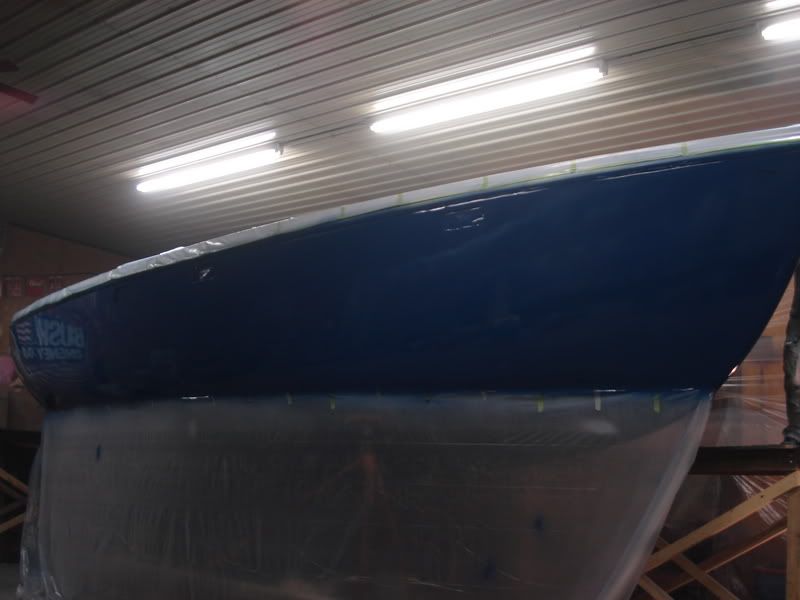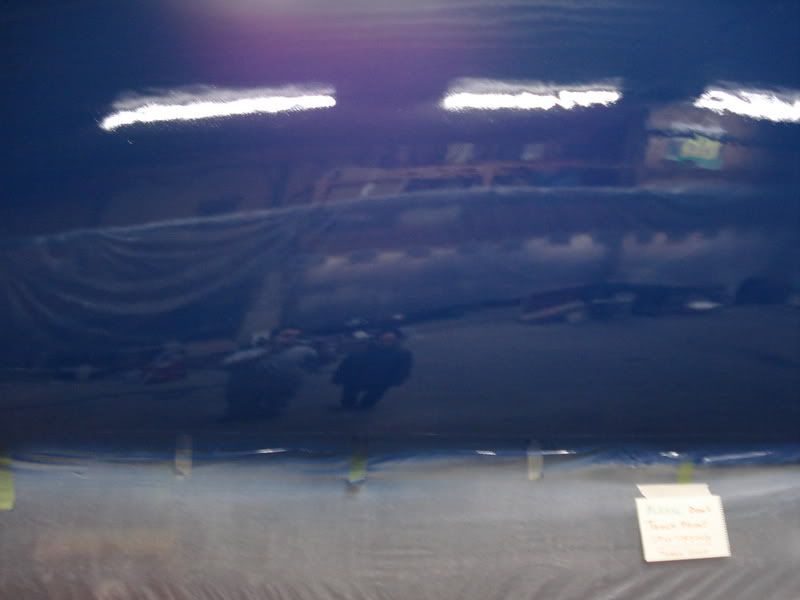 Hey Scott

Great pics

I have been doing some research on people that have had Columbia deck problems - water leaking/rotting coring.
Did I read in a seperate thread that you did some deck repair from the inside? If so do you have some pics you can send?

Thanks
Keith
Columbia '29
Senior Member
Keith, No the core in our boat was taken care of by the first owner. He did pattern drilling and then filled the rotted wood with epoxy. Which is a good way to fix the deck but where he drilled the holes they poped the paint off after a few years so I took and sanded the deck down to the glass and added a layer of 10oz glass then repainted, to keep the holes from coming back. Depends on how bad your deck is but doing the repair from the top is the only way to go. If you have large areas that need to be fixed you will be better off cutting the skin off and replacing the core. Where are you located and how bad is your deck?

Scott
Hey Scott

I cant drop in a pic. If your interested send me your email address and Ill send. Thanks again for the help

Keith
Junior Member
Join Date: Sep 2010
Posts: 4
Thanks: 0
Thanked 0 Times in 0 Posts
Rep Power:
0
A request,
---
She looks good. I suspect this thread is not recent but I have just aquired a 1970 MK II 34ft. The boom is not attached to the mast, but I believe I have all the parts; the main was torn in two so was removed. I have been hoping to have someone bless me with a photo of the gooseneck in a complete state so I might be more comfortable with my reassembly.

I can't say the previous owner was meticulous but at least I have discovered no issues with the coring. Mostly cleaning and seeking a replacement main and she was repowered with a volvopenta so have to rebuild the companion steps to fit.

Thanks
Re:Gooseneck
---
If you google "sailboat gooseneck" several images come up. They are all pretty much the same, and you should be able to tell if you have all of the components.
g_6
Join Date: Feb 2011
Location: Aboard Das Boot
Posts: 2
Thanks: 0
Thanked 0 Times in 0 Posts
Rep Power:
0
I just acquired a 1974 Columbia 34 MKII. I seem to have a bad deck seal that leaks a lot and I am in the process of having her surveyed and her core tested for rot. Has anyone had similar issues and how did you resolve them? In other words, how do you address the deck seal without taking the deck completely off? Is it possible?
Junior Member
Join Date: Sep 2010
Posts: 4
Thanks: 0
Thanked 0 Times in 0 Posts
Rep Power:
0
OK, I was lucky. My 1970 MK II has no coring. She is out of the water right now getting painted and a couple of other issues, but when we punched thru for an additional thru hull there is no shortage of glassed mat and roving. The guy setting the stands couldn't sound out the bulkheads so I had to show him where they were. That was one of my concerns when I got the boat because some of the MK IIs have coring and some don't. Even my top deck seems solid. I have been thrilled as this is a very dry boat. Will have to redo the lights as they are original with sloppy caulk and small dribbles with rain. The earlier threads offered some idea of dealing with deck coring problems. Good Luck.
Currently Active Users Viewing This Thread: 1

(0 members and 1 guests)