12-21-2013
Senior Member

Join Date: Sep 2006

Location: Yeocomico River, VA

Posts: 1,637

Thanks: 3

Thanked 18 Times in 15 Posts

Rep Power:

10
Re: Thinking about dipping my boat in this
---
Quote:
I am wondering if it makes a difference the wood being teak. Curious if anyone has experience with it on teak?
I use Minwax Spar Urethane and Minwax interior satin exclusively on
Victoria
's interior. No issues on teak or any other wood, I use Minwax interior satin on the furniture that I build…. cherry, oak, maple, wenge, etc. I use Cetol Natural for exterior as it requires the least maintenance of any teak finish that I've used (many, many of them)
Quote:
I am thinking to thin the first coat 50-50 second 75-25 and last full strength.
No need to thin, just apply. My rule of thumb is that the finish only starts to look good at 3 coats. My standard is 6. No issues with adhesion, but I sand and wipe teak with acetone followed
immediately
with finish.
Quote:
I am also a bit concerned about hardness of surface
Any spar varnish is inherently soft. Beyond having UV inhibitors, that's why it's recommended for exterior applications. The softness allows for contraction and expansion. For that reason, it's not a great floor finish for inside a house. But I use it on my cabin sole and am quite pleased. Photos follow.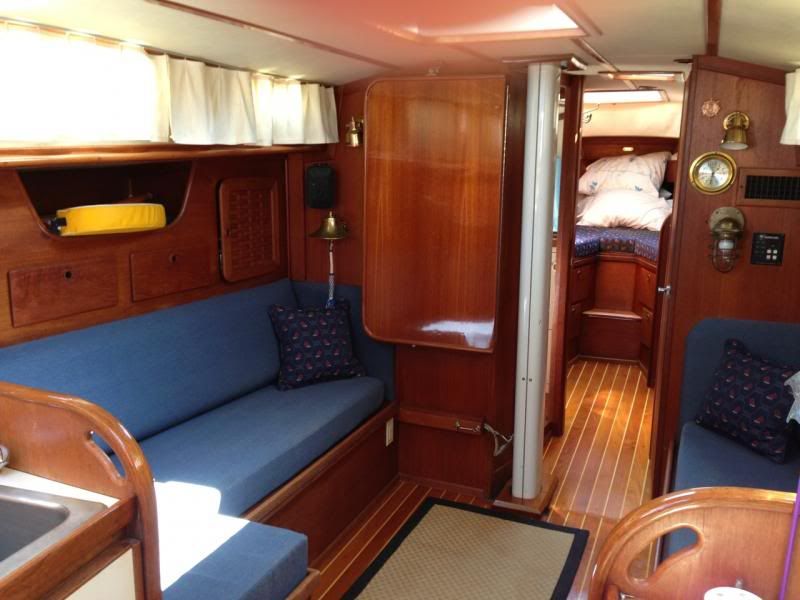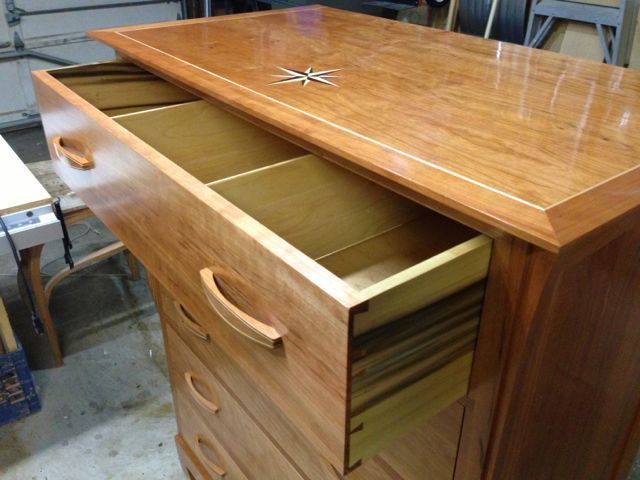 __________________
Sabre 38 "Victoria"