01-14-2014
Senior Member

Join Date: Aug 2006

Location: Norway

Posts: 830

Thanks: 8

Thanked 61 Times in 56 Posts

Rep Power:

9
Re: Masthead spinnaker bail, could this work?
---
Quote:
Originally Posted by
Reefpoints
It's 316, made by fastenal.

Before the overwhelming consensus to ditch this approach, I was thinking that I may have work-hardened it by bending it or perhaps I should just go 1 size thicker, 3/8" instead of 5/16". It seems that since the masthead has the convenient little "ears" to bolt into, why not use them.

Now, I think I may grind those ears off. That way I could easily fit an upside-down U-channel made of stainless to get a solid 2" or 2.5" of extension.
I you want to increase the distance between the stay and the spinnaker block I would suggest a upside down T or a right side U.
You need to have an attachment point well aft on the masthead if you are going to extend it forward. The ribs on the side of the masthead fitting would interfere with a upside down U.
Here is a picture of my spinnaker crane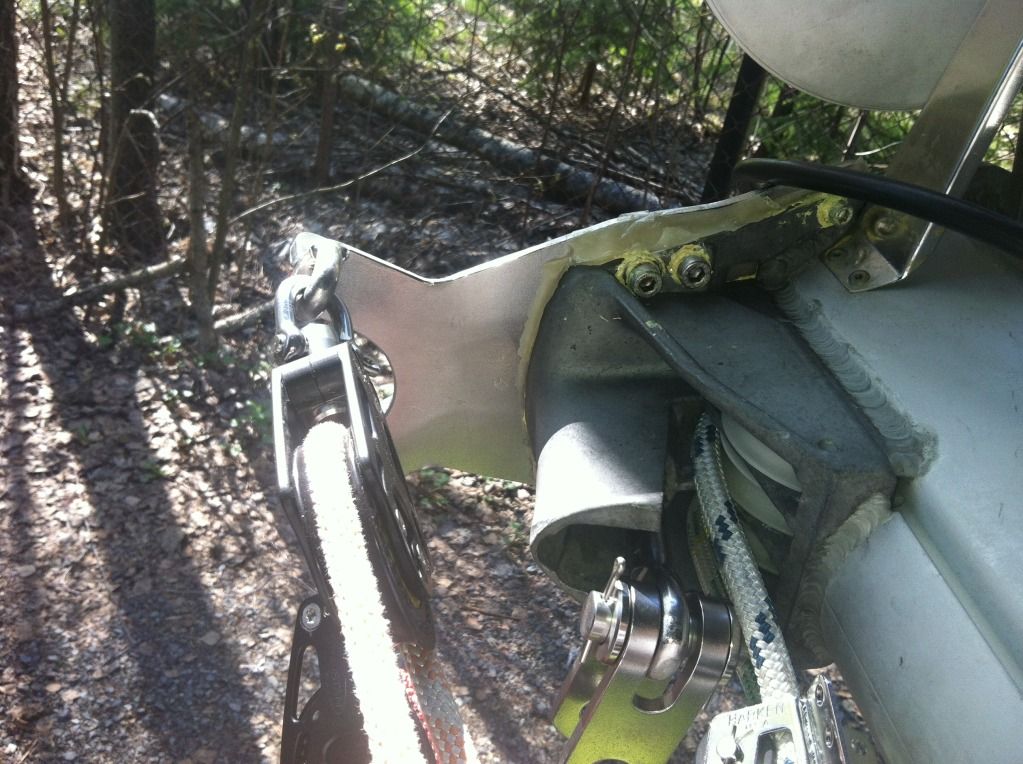 Top view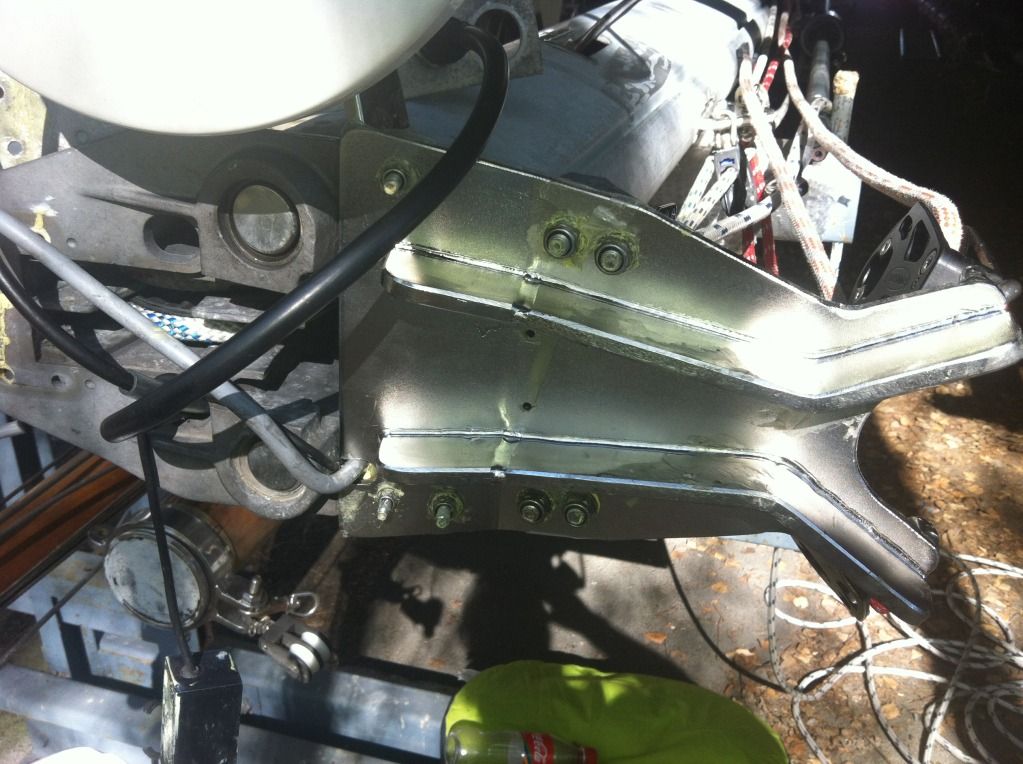 The old spinnaker crane, I don't think it was bent like this when new..