05-18-2014
Member

Join Date: May 2013

Location: Seattle, WA

Posts: 53

Thanks: 0

Thanked 0 Times in 0 Posts

Rep Power:

2
Re: Swaged Ball end stop fittings?
---
I'll make a little presentation here with pictures!
Okay, so I have a I have a length of steel rope with a captive pin shackle that attaches to the sail head. The sail attaches by feeding into an internal slotted track at the back of the mast.
The steel rope section of halyard passes over the top of the mast through a pair of sheaves.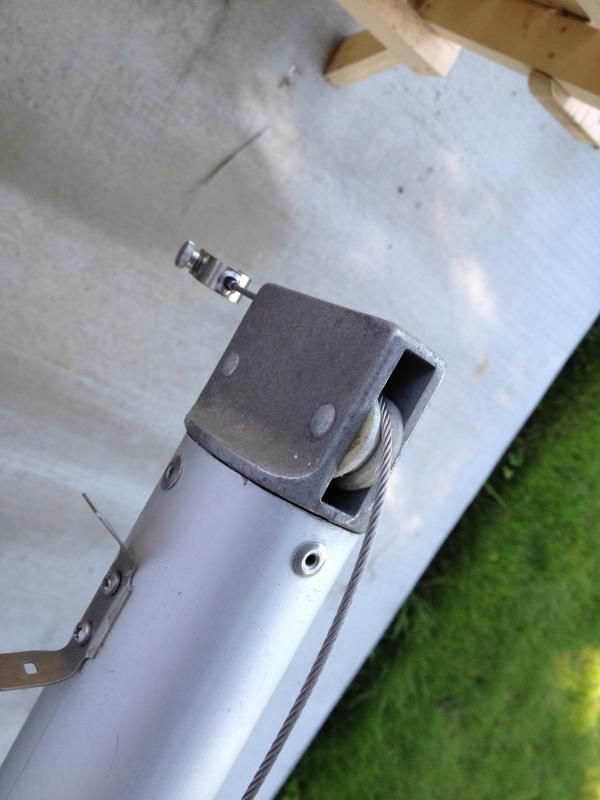 So many inches from the captive pin shackle, there is a stop fitting swaged to the steel line. I can't remember the measurement, but it is a pretty exact science. This fitting slips into a special bracket on the front of the mast, near the top and locks the halyard in place, keeping the sail up.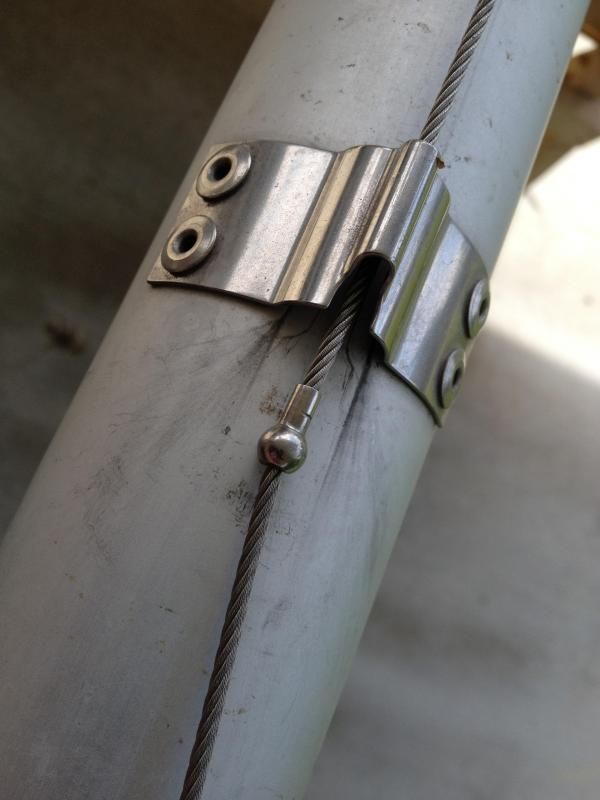 At the opposite end of the steel line there is an eye. I use a length of yacht rope shackled to the eye of the steel wire rope for a downhaul to hoist the sail.