Teak Deck Caulking Leaks
---
I have teak decks that are 17 years old and are starting to leak around the chain plates. I am not sure what the name of the black caulking is between the teak and the chain plate, but I assume this needs to be dug out and re done to get the leak stopped. Can I just scrap or dig out the old stuff and replace with new caulking?
moderate?
Join Date: May 2002
Location: East Coast
Posts: 13,877
Thanks: 0
Thanked 6 Times in 6 Posts
Rep Power:
17
Yep...just dig it out clean it up and replace. I generally tape off the area as the stuff gets messy! Since there is some flex needed you want to use a bedding compound like Sikaflex 291 or 291LOT.
http://www.sikaindustry.com/ipd-ma-products
Member
Thanks, will this Sika product look and feel the same as the old deck caulking which is kind of a rubber feel?
.
Join Date: Nov 2006
Posts: 10,851
Thanks: 0
Thanked 5 Times in 2 Posts
Rep Power:
15
Quote:
Originally Posted by dsbentley
Thanks, will this Sika product look and feel the same as the old deck caulking which is kind of a rubber feel?
Dsbentley
Exactly the same...in fact you might have sikaflex there...
IMPORTANT
...when you remove old caulking...please make sure teak and undersurfaces are well dry...
VERY VERY IMPORTANT
...you may soak area with acetone to help dry...preferably perform job of removing, let area open to dry for a few days, then apply new Sikaflex. Otherwise moisture will be trapped underneath and rott everything!!!
Before applying you have to pass a bonding/priming agent (sorry I don't know the name), in the "slot" where you will apply Sikaflex, to help with adherence, prevent rott and future water ingression as teak expands and contracts with heat.
Again,good luck and fast assignment!!
Here is mine being applied in photos bellow.
Keep in mind that mine was applied to new teak, so the excess was later sanded down. But basically, you apply, then you pass a "rounding" tool to give it a concave aspect, let dry and remove excess. If you tape carefully will also work, buy will leave an ugly edge where the tape was. Better the excess and sand after method.
Good luck..
G.
In the photo bellow you can see the bonding agent (wet part in the slot) and the application of sikaflex in one go.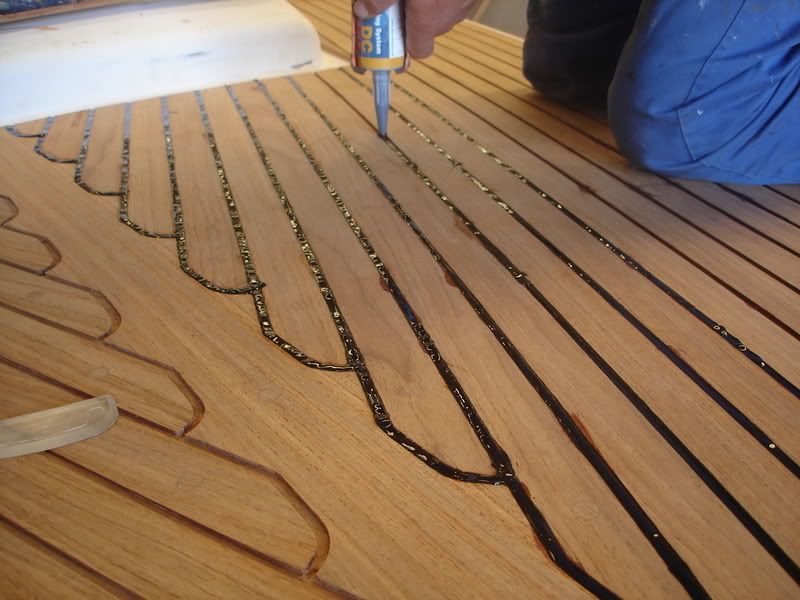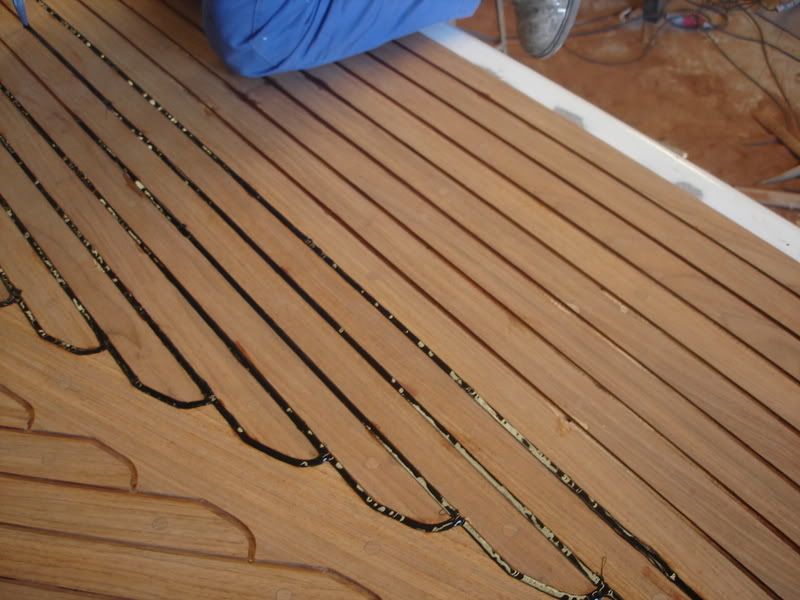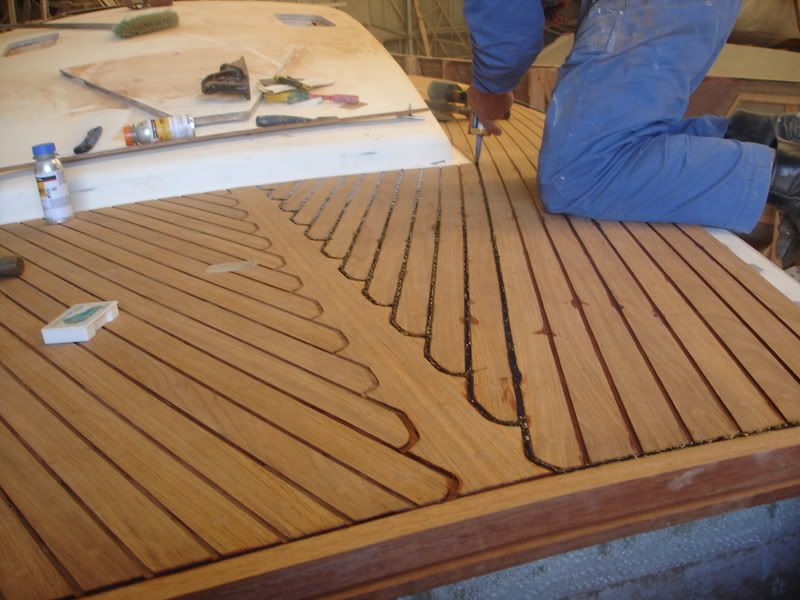 Finnaly pass the rounding tool to give a concave look. Let dry remove excess by sanding.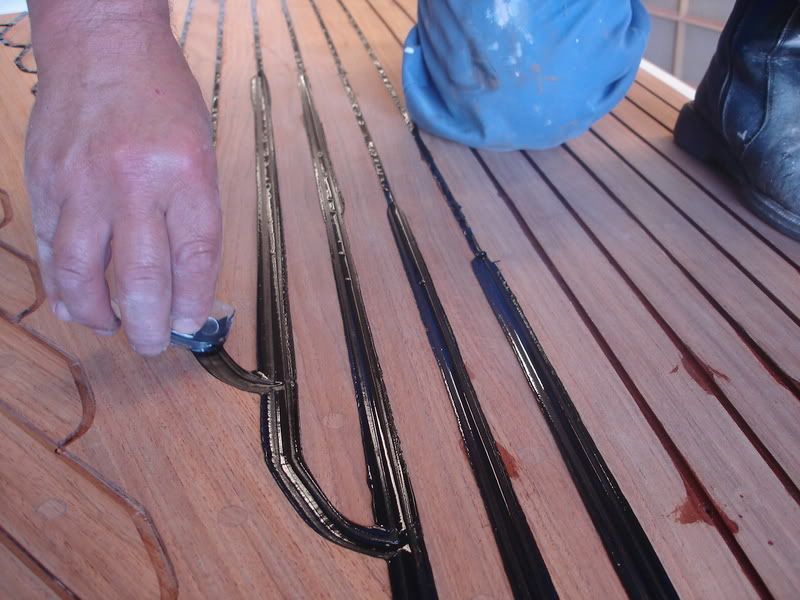 Practice on an old surface before doing it on the boat.
G
Currently Active Users Viewing This Thread: 1

(0 members and 1 guests)