07-28-2007
.

Join Date: Nov 2006

Posts: 10,851

Thanks: 0

Thanked 5 Times in 2 Posts

Rep Power:

13
I can give you an idea that might work.
Get a rubber hose, preferably black, or any other soft nice looking tube you may find, cut it along its lenght, Using a wood edge for straight cut, then insert it in the lip. Underneath, every foot or so, you rivet it so it does not fall off. You can also use Sikaflex or silicone glue to hold it in plces.
If your lip is like this, here is a simple drawing. If not show a photo maybe we can help further.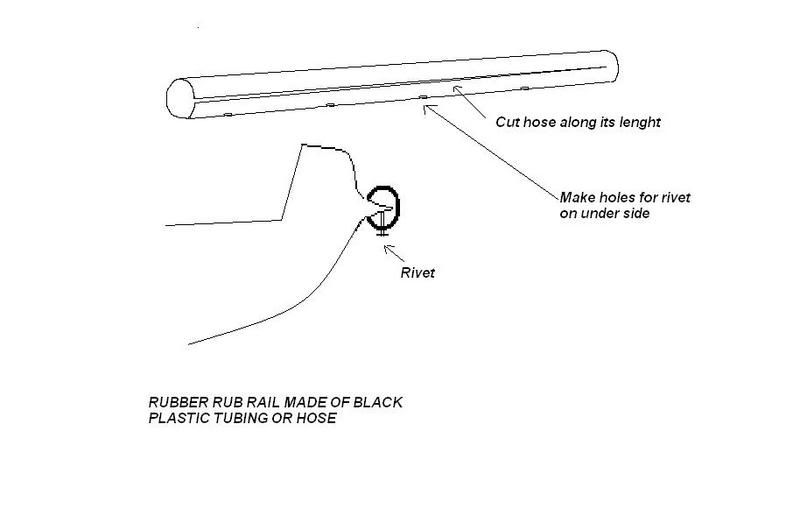 ---
Last edited by Giulietta; 07-28-2007 at

02:11 PM

.