Junior Member
Join Date: Apr 2008
Posts: 2
Thanks: 0
Thanked 0 Times in 0 Posts
Rep Power:
0
Force 5 rigging
---
Recently purchased an old Force 5 in great disrepair. Looking for a basic rigging guide - how to put the sail on the mast simple. Thanks for help.
Senior Member
Join Date: May 2005
Location: Leesburg, VA
Posts: 512
Thanks: 0
Thanked 0 Times in 0 Posts
Rep Power:
12
Ck out this link
WEEKS Services Page
Good source for parts, diagrams, etc.
My son has a Force 5 and throughly enjoys the boat, good luck
Senior Member
Join Date: May 2005
Location: Leesburg, VA
Posts: 512
Thanks: 0
Thanked 0 Times in 0 Posts
Rep Power:
12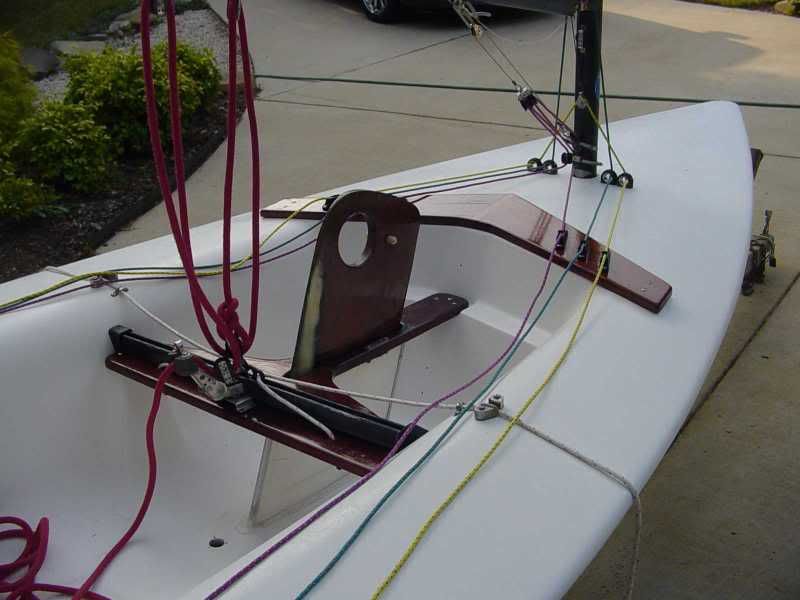 Junior Member
Join Date: Apr 2008
Posts: 2
Thanks: 0
Thanked 0 Times in 0 Posts
Rep Power:
0
Thanks
---
Great photo and tip - will follow-up. Thanks
Currently Active Users Viewing This Thread: 1

(0 members and 1 guests)