Wood restoration advice
---
Hello,
I have an old (1970s) Melcraft sabot that I have started restore. Unfortunately years of neglect and improper storage have taken their toll on the wood leaving it in pretty bad shape. It is badly pitted (probably bug eaten) and I'm not sure whether anything can be done to save it or not. Does anyone have any suggestions?
Thanks
Here's some pics: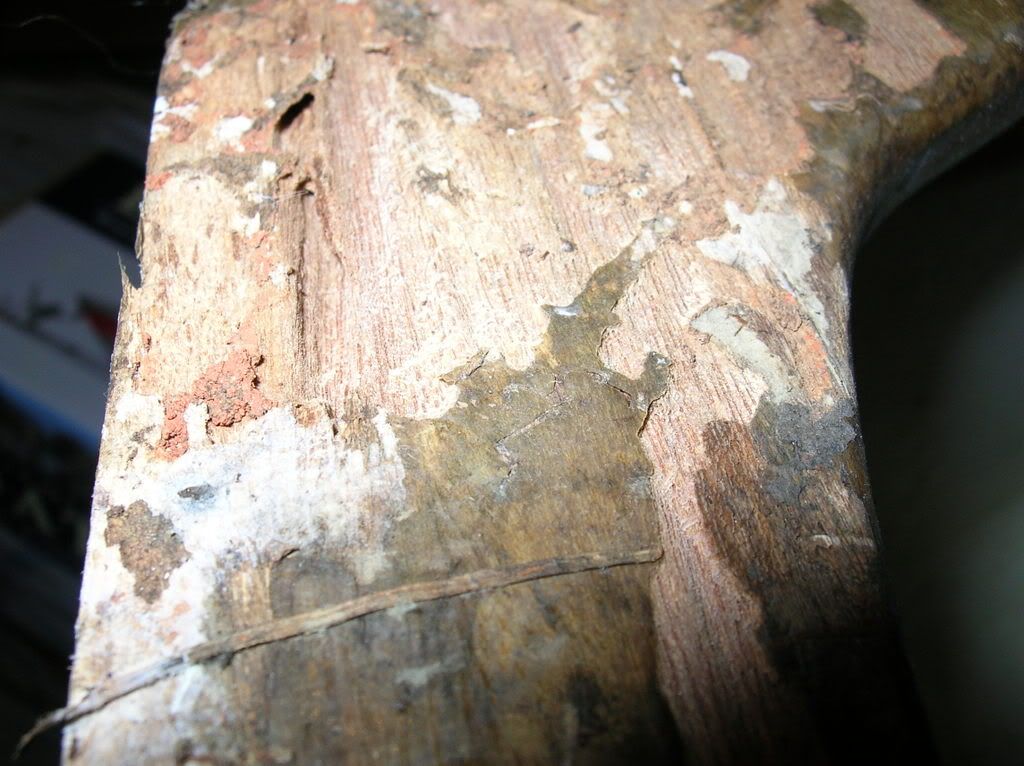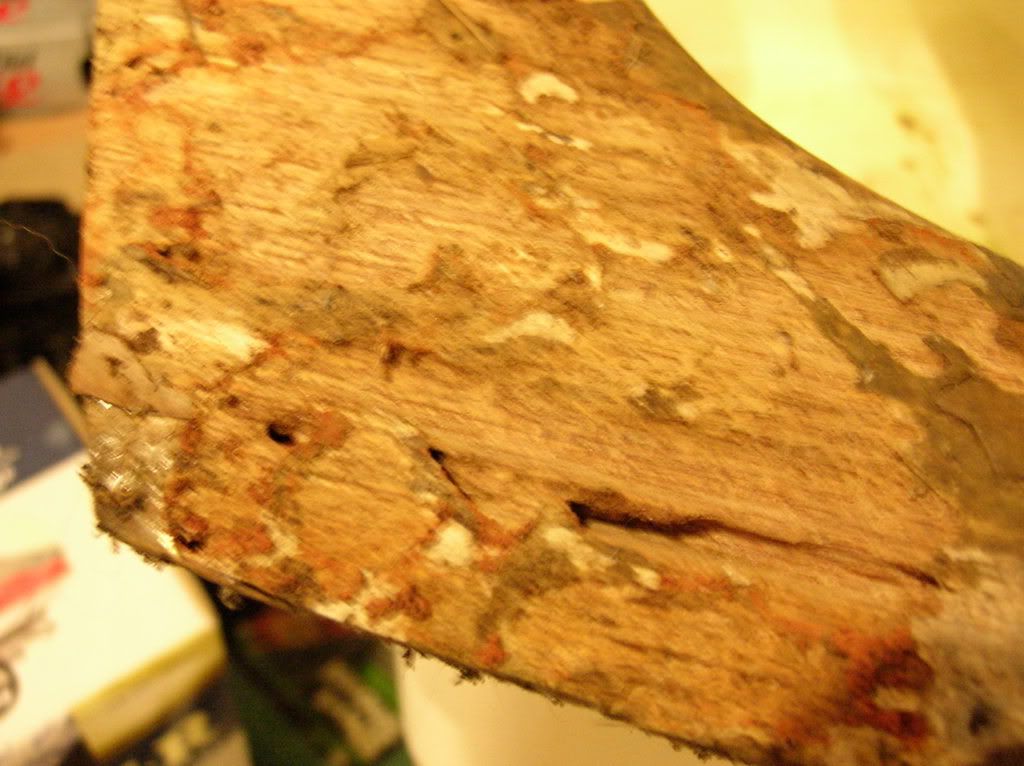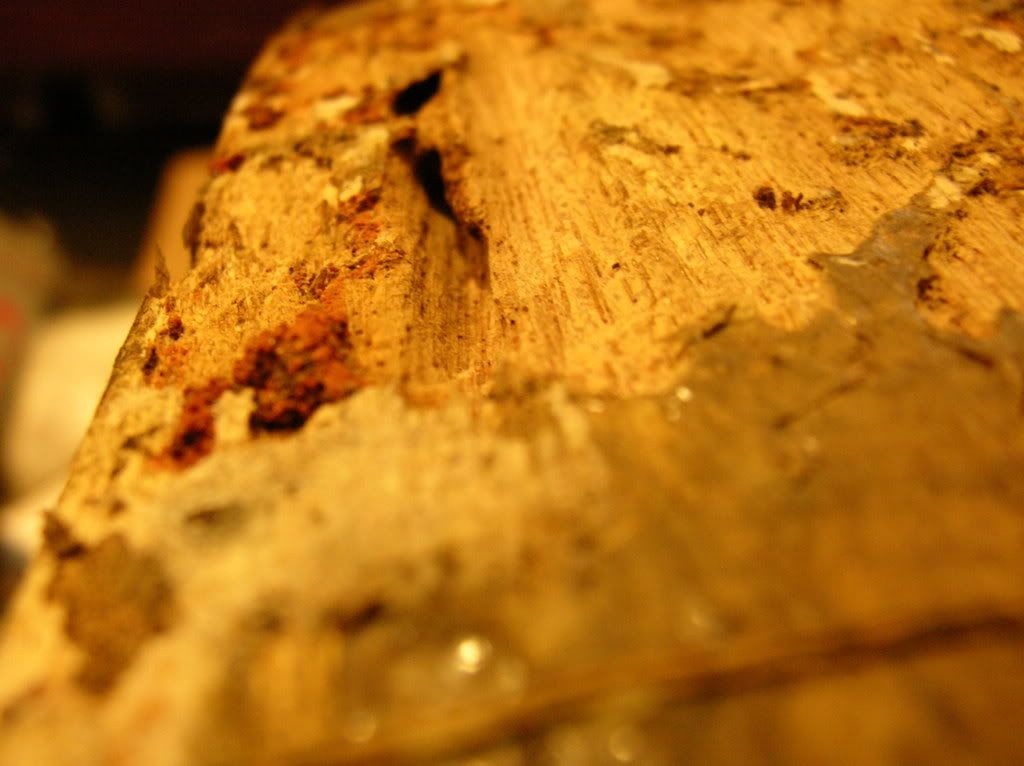 Senior Member
Join Date: Jun 2007
Posts: 537
Thanks: 0
Thanked 3 Times in 3 Posts
Rep Power:
10
Member
Join Date: Apr 2008
Posts: 65
Thanks: 0
Thanked 0 Times in 0 Posts
Rep Power:
10
You could try sanding it down until you get to good wood and then filling the voids with epoxy or waterproof wood putty then painting the wood instead of staining it. It is worth a try, let us know how it turns out.
Tartan 27' owner
Join Date: Jan 2008
Location: NYC
Posts: 5,092
Thanks: 8
Thanked 139 Times in 131 Posts
Rep Power:
10
If I am not mistaken (and I am quite often) that wood is Mahogany which is a little cheaper than Teak.
Is that the coaming board (around the cockpit) or is that the rudder?
In any case the little buggers and/or rot has made some nice holes in the piece you were thoughtful enough to photograph and post.
Your cheapest option is to do as gulfcoatscruizer suggests and use epoxy with some colloidal silica filler to fill the voids that were created. Interestingly the 'micro-balloon' (or 'Microlight' fairing) filler has a similar color to Mahogany so your last coats could be epoxy mixed with that filler. I am using terminology from the West System epoxy stuff:
WEST SYSTEM Epoxy
I would not be recommending it if I have not used it. It is easy to use if you know how to read and take the time to thoroughly browse their instructional pages.
If you are a purist and good at working with wood you might consider replacing the entire piece(s) with new Mahogany that you cut to the size of the original piece you have removed. You might have to laminate (join) 2 pieces together (plain marine epoxy) to get the resulting thickness that you want but this would add strength rather than weaken it.
This is totally your call as it is your boat and your budget.
Do let us know how it works out for you.
---
"The cure for anything is salt water~ sweat, tears, or the sea." ~Isak Denesen

Everybody has one:

To view links or images in signatures your post count must be 10 or greater. You currently have 0 posts.

Anything-Sailing Founder
Thanks for the suggestions.
CalebD, i'm glad you can identify the wood cuz I have no clue. Although I have done a bit of research and it seems Mahogany was not uncommon on Melcraft Sabots. As for where it comes from, the piece in the pictures is part of an assembly at the front of the boat which consists of two corner pieces connected by a cross member. The cross member doubles as a support for the mast step.
The following pic is not actually my boat but it will show you approx where the wood piece came from.
Currently Active Users Viewing This Thread: 1

(0 members and 1 guests)