01-30-2010
On the hard

Join Date: May 2006

Location: Bellingham, WA.

Posts: 3,503

Thanks: 0

Thanked 0 Times in 0 Posts

Rep Power:

11
Oh Joy Resto 01/30/10
---
Back to the boat today to work on that clamp again. I tried using the electric planer but no joy as it was too big to fit so it was the old school way with hammer and chisel. After we got it close, we went at it with the sander.
Notice the fitment of the new deck beams?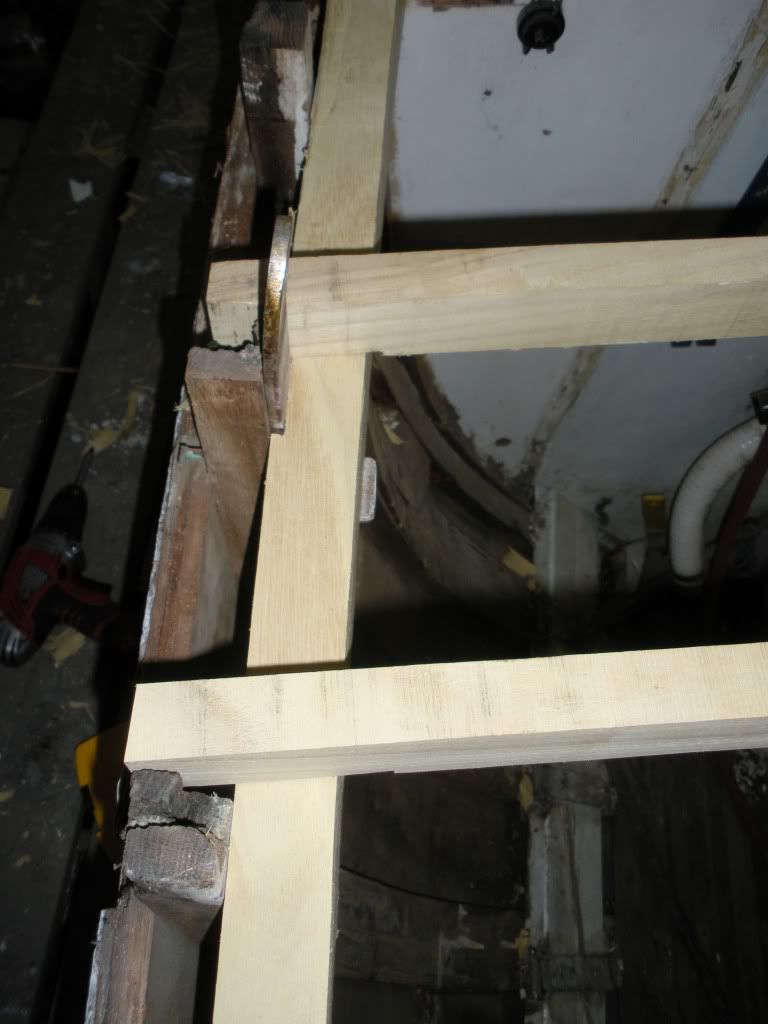 You can see the joins.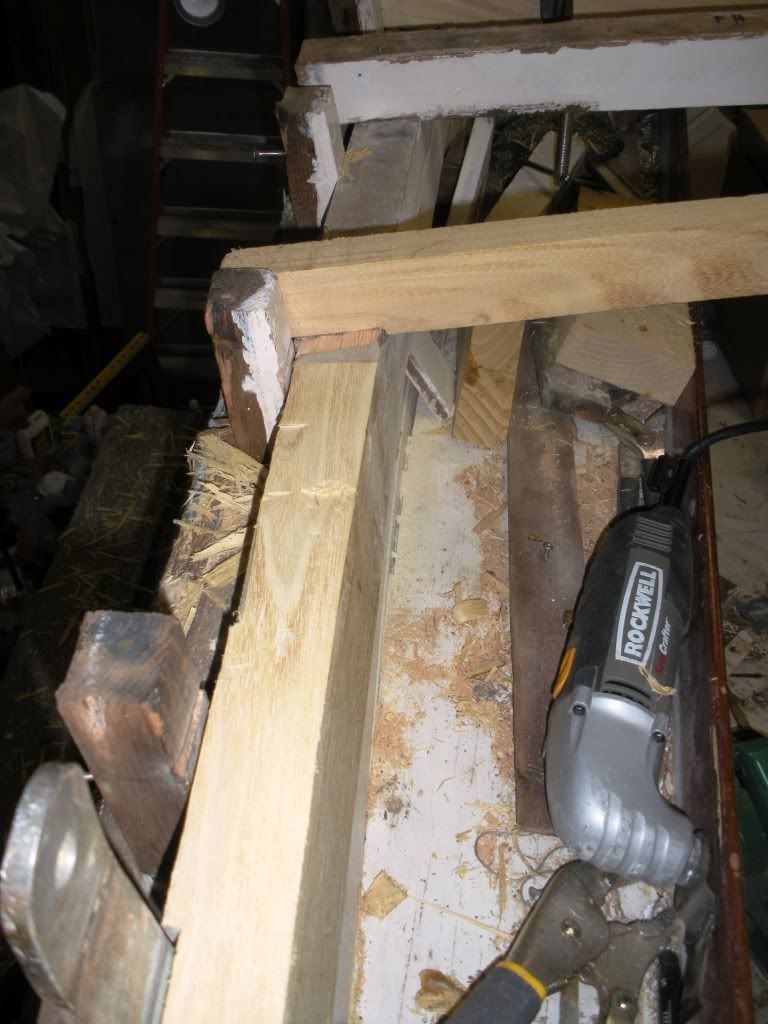 After we got it pretty close, it was time to make the last of that section's deck beams and fit them.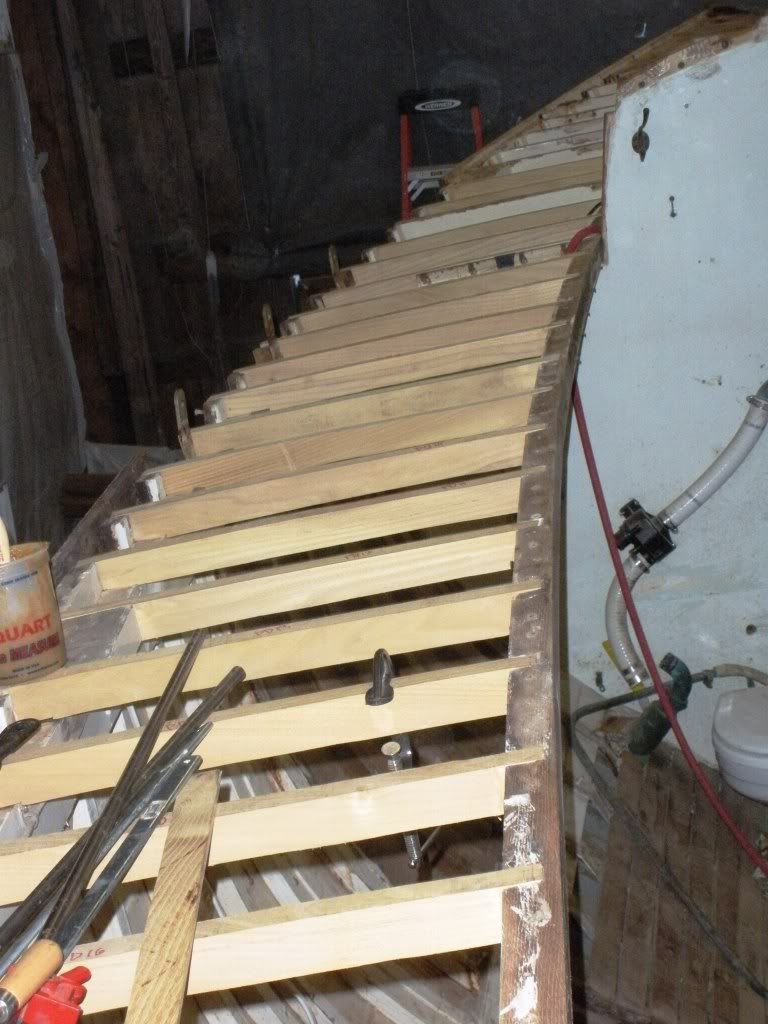 Now I have to order some fasteners and bolt that side together after measuring the spacing between the house bolts. I wouldn't want to finish everything up and find the house won't bolt up. I'm thinking of through bolting the inside ends as well instead of using screws.
I'm just wondering whether to glue the joints too. If I did, it'd be tough for the next person to replace them.
__________________
Baggett and Sons Marine Restoration
The Landing at Colony Wharf
Bellingham, WA.

To view links or images in signatures your post count must be 10 or greater. You currently have 0 posts.