Another rainy day in the shop. I received some fasteners from Jamestown Dist. and started working on actually bolting down some deck beams. We had soaked the clamp with Ethylene Glycol a few weeks ago and followed up by plugging the bottoms of the bolt holes today and filling them with CPES. I also sanded the old paint off and brushed a coat on for good measure. We then coated the deck beam end with it as well.
Once the wood was treated I laid out marking lines for reference to drill the outer holes through the deck beams.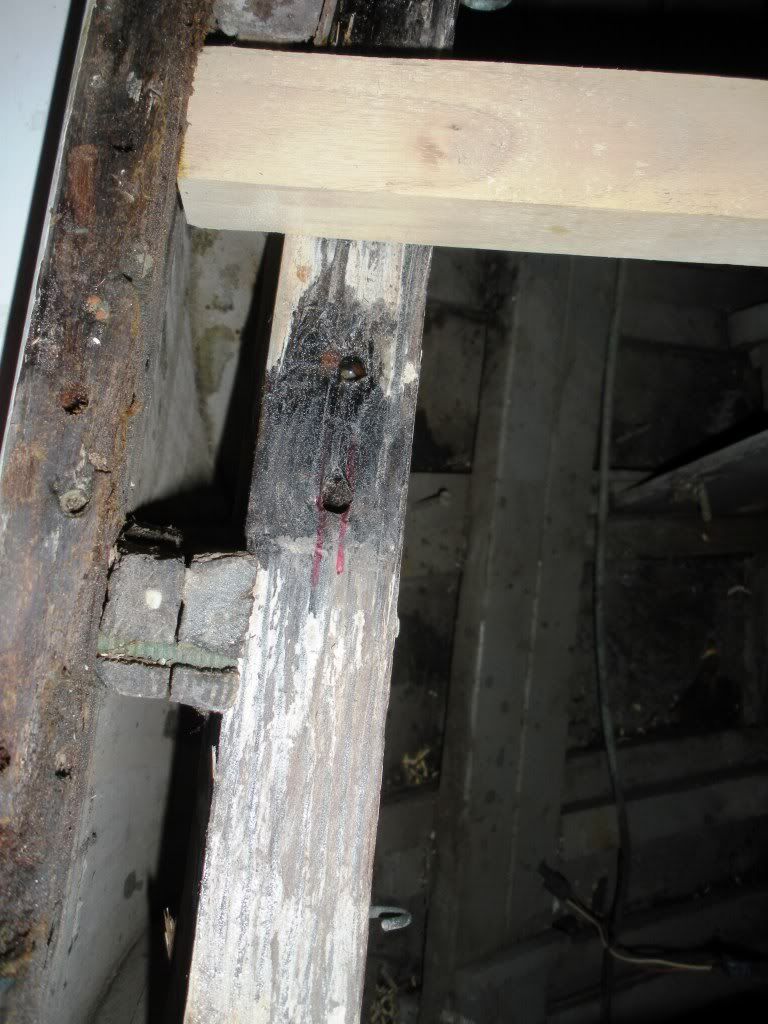 This was a blind drill at an angle since there wasn't room to drill from underneath.
Luckily, it worked and the holes lined up nicely.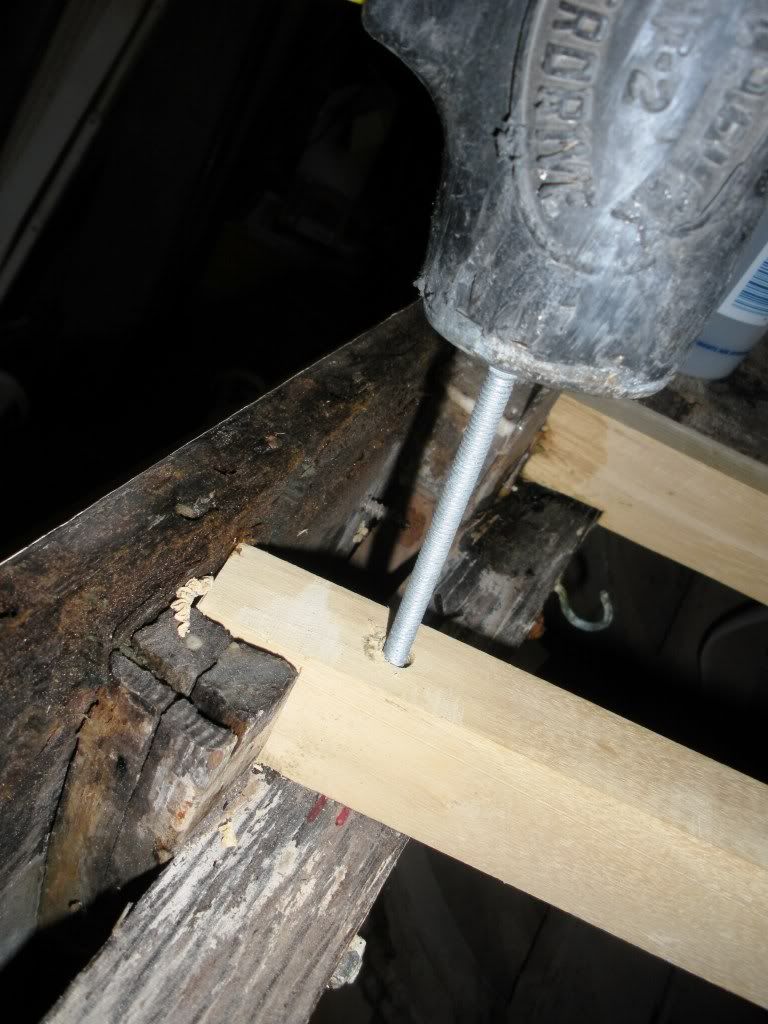 The next step was to drill pockets so I could get the carraige heads flush.
Of course this required some chisel work too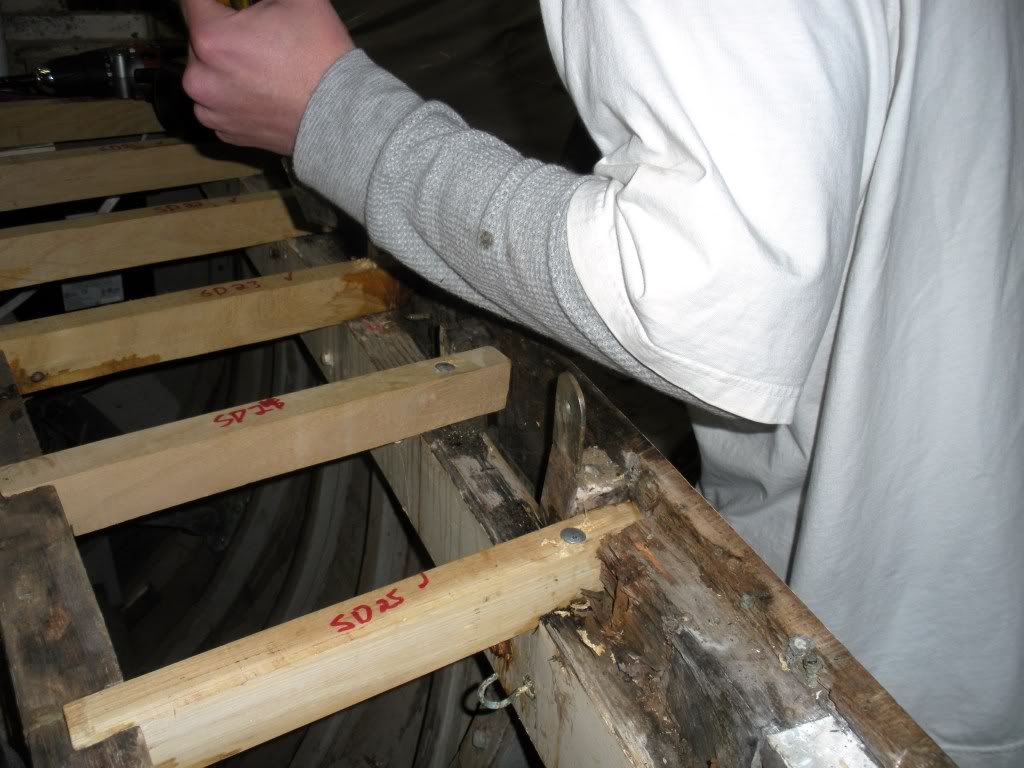 We found a not so nice surprise when we got back from lunch.
Hopefully I can figure something out soon since the Admiral starts work this coming Tuesday.
So tomorrow, we get to go back and see about getting more done. This was the first part we actually started reassembly.