Junior Member
Join Date: May 2010
Posts: 7
Thanks: 0
Thanked 0 Times in 0 Posts
Rep Power:
0
Before/After electropolishing pics of used s/s tubing
---
#1 rusty old 316 s/s tubing before electropolishing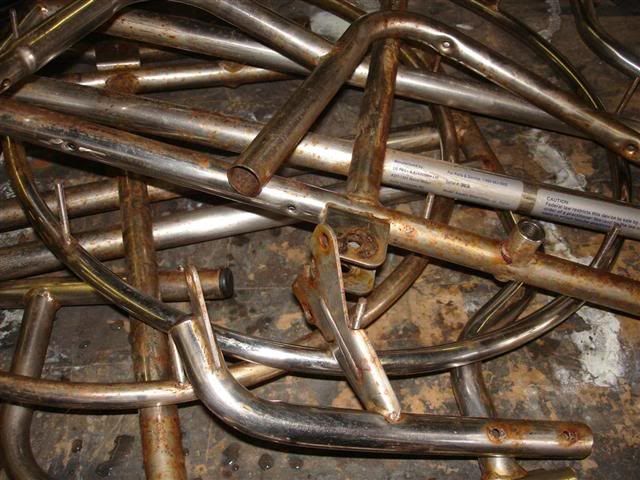 #2 parts after electropolishing.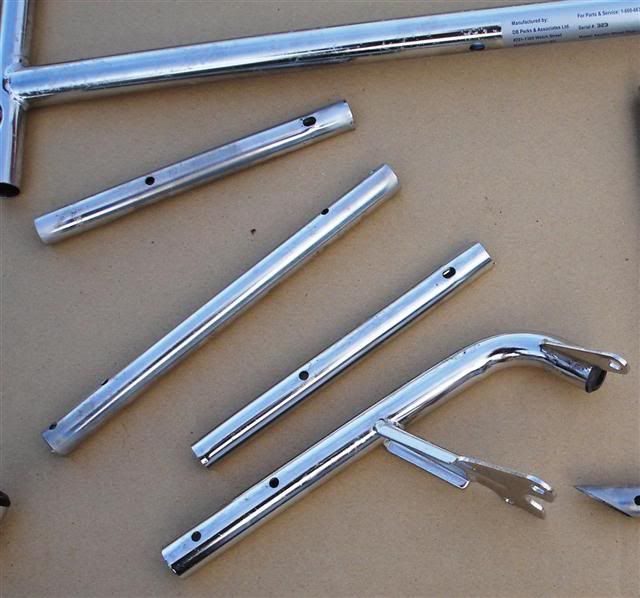 ---
Metal Finishing Shop Owner for 30+ years.
Pearson 303
Join Date: Oct 2007
Location: Washington, DC
Posts: 410
Thanks: 0
Thanked 0 Times in 0 Posts
Rep Power:
10
Quote:
This may be a problem however the real problem for cleaning stanchions is the requirement for keeping it moist for 30 minutes in 70 degree heat. Other than those two problems it seems like a good product. I need to remove some rust on a stainless steel shaft that goes into the stuffing box and I suppose that I could soak a rag in the liquid and let it sit on top of the shaft for 30 minutes or so and then turn the shaft over and do the same thing on the other side??
We used Spotless Stainless for our stanchion bases with very good results. We had pulled the stancions to rebed them anyway, so while we were off we applied the Spotless Stainless and then put the bases in plastic sandwich bags with elastic bands to hold them closed around the stanchion post. It worked very well to keep the material from drying out. Ours took the full 30 mins. becuase it was a cool day. Without the bags we would have needed to keep applying or mist with water as the wind was blowing and humidity was rather low when we used it. Anyhow, we do recommend the product.
Currently Active Users Viewing This Thread: 1

(0 members and 1 guests)