06-11-2010
Senior Member

Join Date: Jan 2006

Location: living aboard since 1972

Posts: 1,712

Thanks: 0

Thanked 12 Times in 12 Posts

Rep Power:

10
Quote:
Originally Posted by
yelnats69
I know that some members have painted their sailboats,
I have a 1982 Morgan ketch, approx size 42 x 13
I was wondering what the approx quantities are require to paint the bottom,.........
Stan & Karen Project Moonshine
I have a 1973 Morgan Ketch that is 41'3" x 13'10" w/4'3" draft. I'm about 100 miles north of you and in this area I would recommend 2 gallons of Petit Trinidad 75 for the bottom rolled on with no additives. I wax and buff my original freeboard and I've used Interlux topside for my non-skid w/ quartz sand added and Petit 2-part "perfection" for the deck that is not non-skid.
This is how I came out last after four years in the water with my "trinidad75" ,-lots of cruising from Maine to the Bahamas and a light scrub in the water twice a year.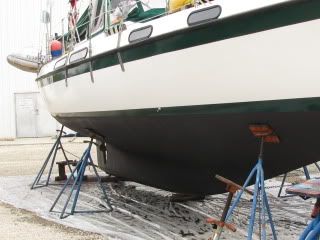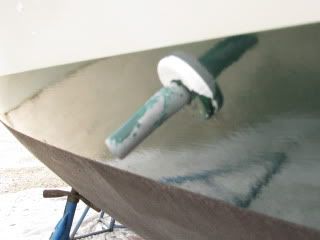 I had the yard do this job (Flemming Island Marina, Orange Park, Fl) bottom paint, repaint name on transom, replace cutlass bearing & zinc, buff & wax freeboard for a total of $2,354.63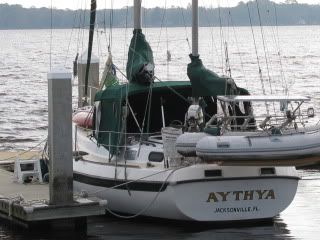 'take care and joy, Aythya crew