Junior Member
Join Date: Mar 2011
Posts: 12
Thanks: 0
Thanked 0 Times in 0 Posts
Rep Power:
0
Sailing with rotten bulkhead?
---
Greetings Sailnet-ers,

I just looked at a Kenner Kittiwake 24 that's for sale in my area, and have a couple of questions. This would be my first boat larger than a Sunfish, although I've been sailing my local club's Flying Scots for a couple of years now.

Overall the Kittiwake seems to be in good condition, and seems to have been attentively maintained. However, the owner was upfront about the fact that when it rains hard, there's a leak somewhere forward on the port side that he hasn't been able to track down. Upon closer inspection, the outer laminate of the port bulkhead is coming off in some places, and the wood underneath seems soft (although it's dry).

I've seen and read about this being a big problem on boats where the chainplates are attached directly to the bulkhead (like the Catalina 22), potentially causing the mast to come down if a chainplate rips out from the rotting wood. However, on the Kittiwake, the chainplates are apparently glassed directly into the side of the hull, and they come through the deck right next to the toe rail, parallel to the side of the boat. So here are my questions:

1) Clearly the leak needs to be tracked down and sealed, but is it reasonable to think the boat can be safely sailed as-is, since the chainplates aren't attached to the deteriorating bulkhead?

2) Are there any other important structural functions that bulkhead serves that would make a deteriorating one an immediate problem?

3) What kind of expense would I be looking at the have it replaced if I decided not to attempt it myself?

Thanks for any and all advice! The boat is really beautiful otherwise.
---
Last edited by bamabratsche; 08-03-2011 at

02:15 PM

.
SaltwaterSuzi/CapnLarry
Join Date: Apr 2005
Location: Permanent Vacation
Posts: 604
Thanks: 1
Thanked 0 Times in 0 Posts
Rep Power:
13
Has the previous owner been sailing it?

I would think that if you take the boat out in light winds, there should be absolutely no problem. As winds and waves get heavier, you'll probably start to hear some creaking, as the deck / hull flexes near the bulkhead. That's when it's time to back off.

Repair? You are right, first find the leak and repair that. There are a number of methods and they have been discussed on other threads. If you have done any fiberglass work, and boat carpentry, you are probably qualified to repair / replace the bulkhead.

I had to do it on our first boat, a little 21 footer. Getting the new one in place was the toughest part. When I took the old one out the deck kind of sagged down. I had to use hydraulic jacks to raise it back up. I did it very, very slowly as there was lots of nasty creaking noises which made me very nervous. I was new to boat repair then and there was no sailnet around to ask questions.

You probably won't have to replace the entire bulkhead - just remove the sections that are bad, cut and fit new pieces, and glass and tab them back in place. You may need reinforcements along the seams.

Good luck.
---
Saltwater Suzi and Cap'n Larry


"A sailboat is a fickle mistress. You've got to buy her things. You've got to understand everything about her. What you don't know she'll use against you." -Captain Larry


To view links or images in signatures your post count must be 10 or greater. You currently have 0 posts.


Senior Member
Join Date: Apr 2011
Posts: 218
Thanks: 0
Thanked 0 Times in 0 Posts
Rep Power:
7
The bulkhead transmits the hoop stresses in the hull to the keel, and braces the hull and deck laterally against the loads from the shrouds.

Shrouds place hoop stresses on the hull. The windward shrouds pull inward and upward at their attachment points. The mast pushes downward on the keel. The bulkhead has to withstand both the lateral and vertical loads from the shrouds. If the lateral bracing is inadequate, the load is transferred to the hull and deck, pinching them inward and upward relative to the mast step. This movement de-tensions the shrouds, alleviating the imbalance, but allows the mast to tip from vertical. Dismasting is possible at higher loads. Meanwhile, any creaking you might hear is the hull screaming for help. At extremes, fatigue or outright stress failure is possible. I wouldn't screw around here trying to save a few dollars and cents.
Junior Member
Join Date: Mar 2011
Posts: 12
Thanks: 0
Thanked 0 Times in 0 Posts
Rep Power:
0
The owner said he hasn't sailed it as much as he would have liked recently, but I got the impression that he does take it out occasionally.

Is replacing a bulkhead something that can be done while the boat is in the water (with the mast unstepped, I'm guessing), or would it need to be hauled? Looks like this could add up to either a lot of $$, or a lot of time spent not sailing, or both.
Senior Member
Join Date: Oct 2007
Location: Madison
Posts: 4,494
Thanks: 360
Thanked 76 Times in 67 Posts
Rep Power:
10
I think most folks would not remove the while bulkhead.
I would take a template of the current shape so you know what you need to get when you are done.
Brace what needs to be braced and cutout the bad parts and fit in some good parts. You may even try for a rough taper to fit the two pieces together. It don't have to be perfect as thicken epoxy can fill the gaps. Cover with some glass and finish and paint.

Others will correct me if I'm missing something big but in your case aren't the loads all compression? If so even square joints might be good enough if you can sister the sides with some glass to keep them in column.
Senior Member
Join Date: Apr 2011
Posts: 218
Thanks: 0
Thanked 0 Times in 0 Posts
Rep Power:
7
Bama, have it surveyed if there's any question. David and Larry have it right. I was answering your question about what the bulkhead does. It's a structural member, and should be bonded securely to the deck and hull. You should not hear creaking under sail (or any other time). Get some estimates on the repair before you commit. It figures into the fair price of the boat.
Senior Member
Join Date: Feb 2002
Location: VIrginia Beach
Posts: 771
Thanks: 0
Thanked 0 Times in 0 Posts
Rep Power:
16
The problem with water intrusion lies in how deep into the structure it has gone. Water has a tendency to find it's way far beyond what's apparent to the eye.

When I purchased my Islander it had the same issue of leaky chain plates. It was determined that the area infected was about a foot into the the bulkhead at worst. As I sailed the boat down the bay from where i purchased to home port (about 5 hours) the deck around the starboard chain plate started to separate.

To make along story short, I ended up removing the entire starboard bulkhead at which time I found rotten flooring. This bulkhead was encased in thick glass and had basically turned to dust. As the saying goes "when you start one repair on boat you find three more. The boat was gutted and refit from companion way entrance to forward main bulkhead. Deck on starboard side was re-cored and glassed. It turned into a job larger than first expected and quite a learning experience. Thankfully the boat was almost free initially.

From my own experience I would just recommend be careful and expect the worst.
---
A people that values its privileges above it's principles will soon lose both.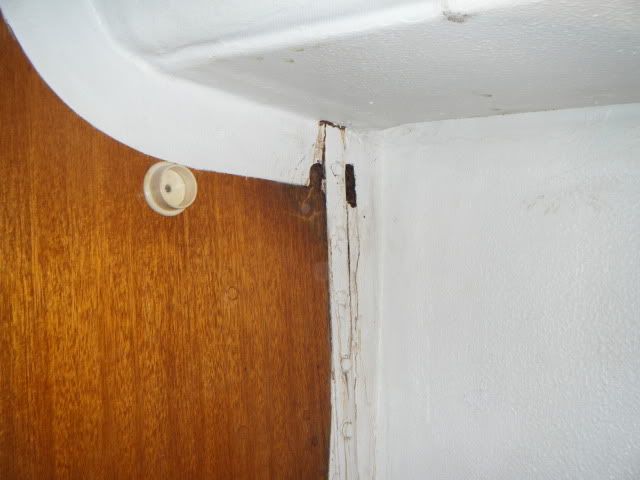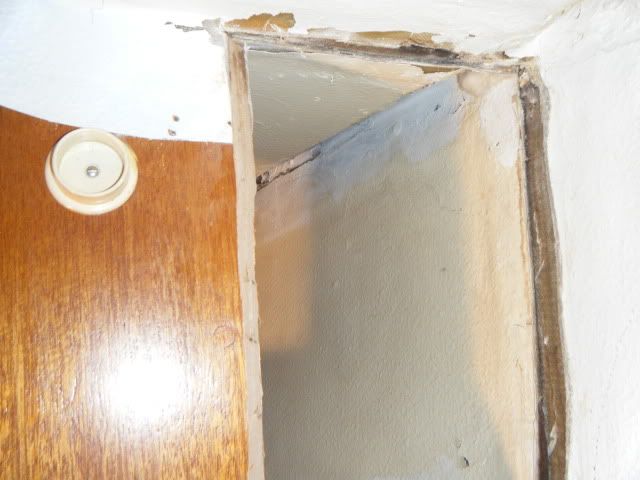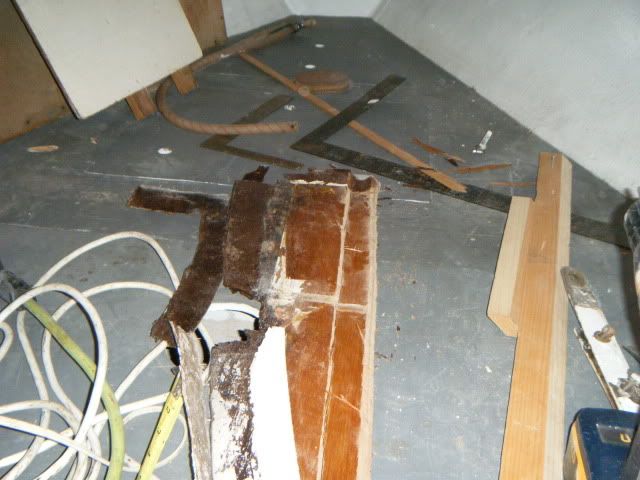 Its not a matter of if you can fix it its more a matter of should you buy this boat OR move on to one in better shape as i can assure you the boats issues will be bigger in scope than you are thinking
---
1970 Cal 29 Sea Fever

To view links or images in signatures your post count must be 10 or greater. You currently have 0 posts.

1981 J24 Tangent 2930
Tommays
Northport NY


If a dirty bottom slows you down what do you think it does to your boat
To view links or images in signatures your post count must be 10 or greater. You currently have 0 posts.

Currently Active Users Viewing This Thread: 1

(0 members and 1 guests)