07-10-2012
On the hard

Join Date: May 2006

Location: Bellingham, WA.

Posts: 3,503

Thanks: 0

Thanked 0 Times in 0 Posts

Rep Power:

10
K-50 Happy Talk blitzrestore day 15 update..
---
Here are some shots of Happy Talk, our Kettenburg 50 project on day 15 of the blitzrestore.
We've done 2,100 of the 4,300 fasteners to be done and have started bunging her back up.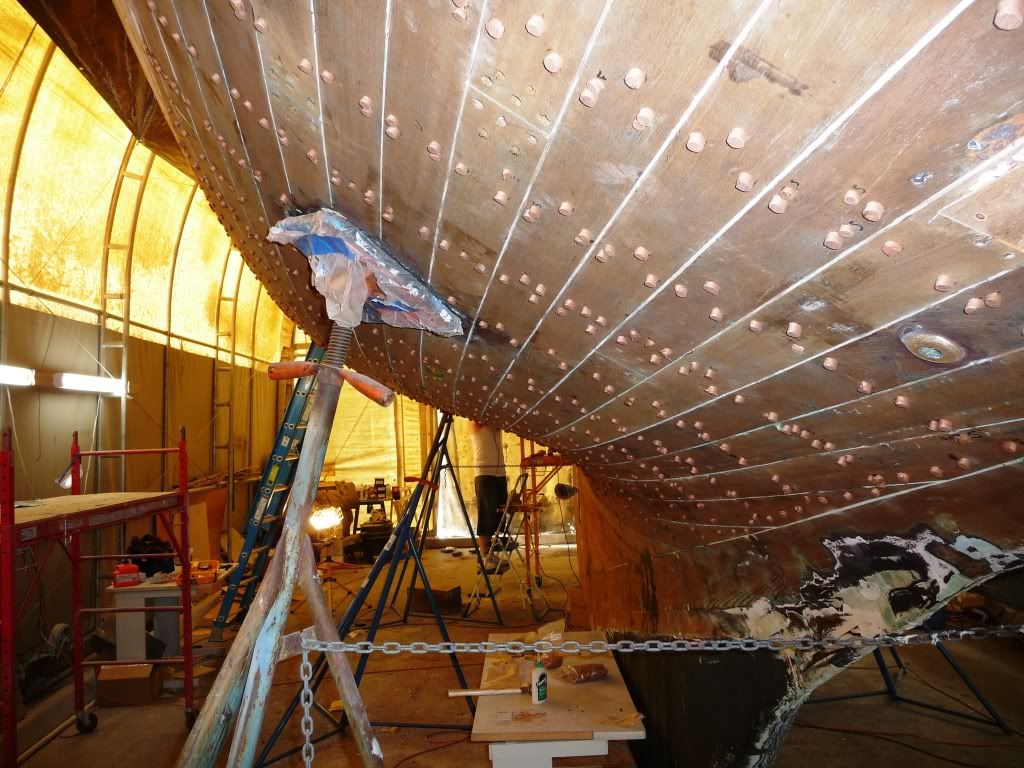 All of the seams, both above and the necessary ones below the waterline, have been reefed out and are ready for compound.
and
The old paint has been faired and the Starboard AWL planks longboarded, since a PO had sanded from a dinghy and put divits in the planking.
We are on track and under budget thus far:
More to come....
__________________
Baggett and Sons Marine Restoration
The Landing at Colony Wharf
Bellingham, WA.

To view links or images in signatures your post count must be 10 or greater. You currently have 0 posts.