Alrighty, picked up a good stain from good old Lowe's among other things. When I was searching for some nick naks to make my hiking stick I came across some "blocks" that were made of better material but slightly heavier than the ones currently on my boom. Unfortunately I need to drill out the old rivets but do not have the tool I need to re rivet them to the boom. Anyone have any suggestions for an inexpensive tool I can use to re rivet the blocks to the boom? Here is a photo of the area of which im talking about.
As I previously posted, I was only restoring a small amount of the wood work on the boat. Finished up that today and here is the before and after, enjoy.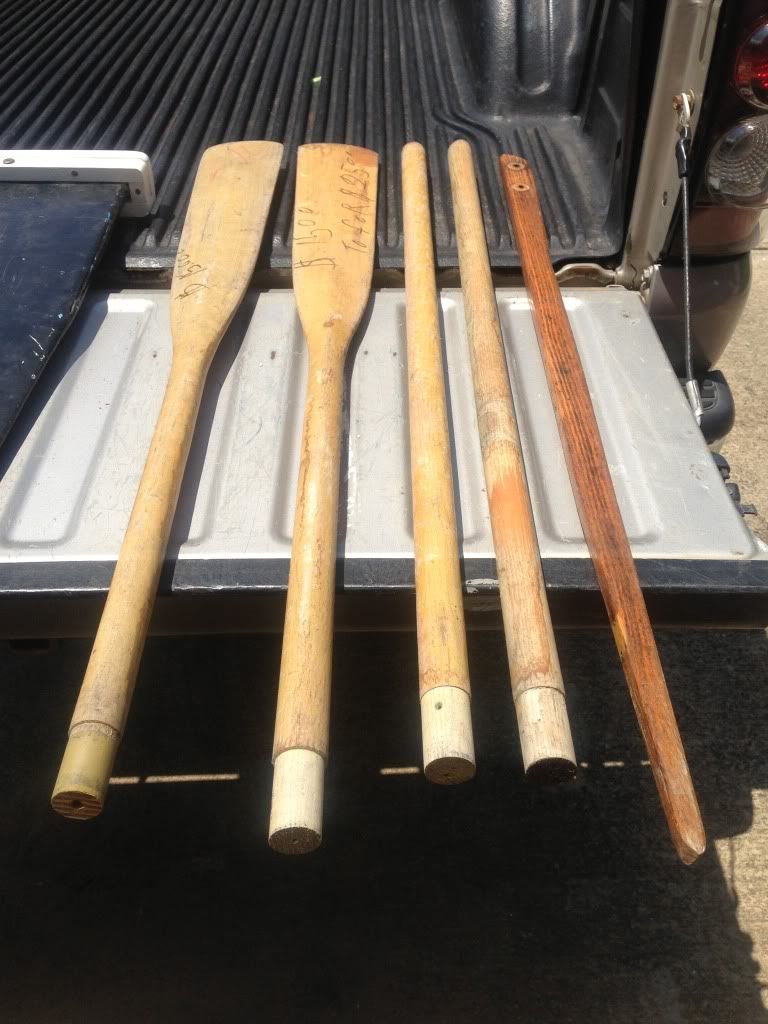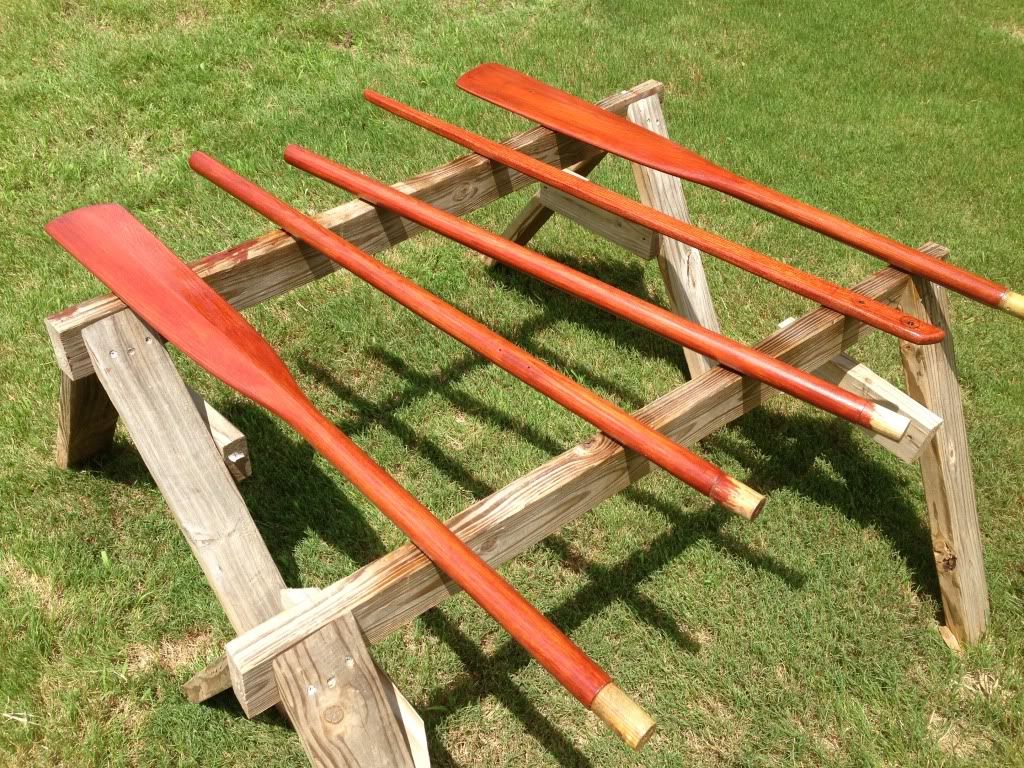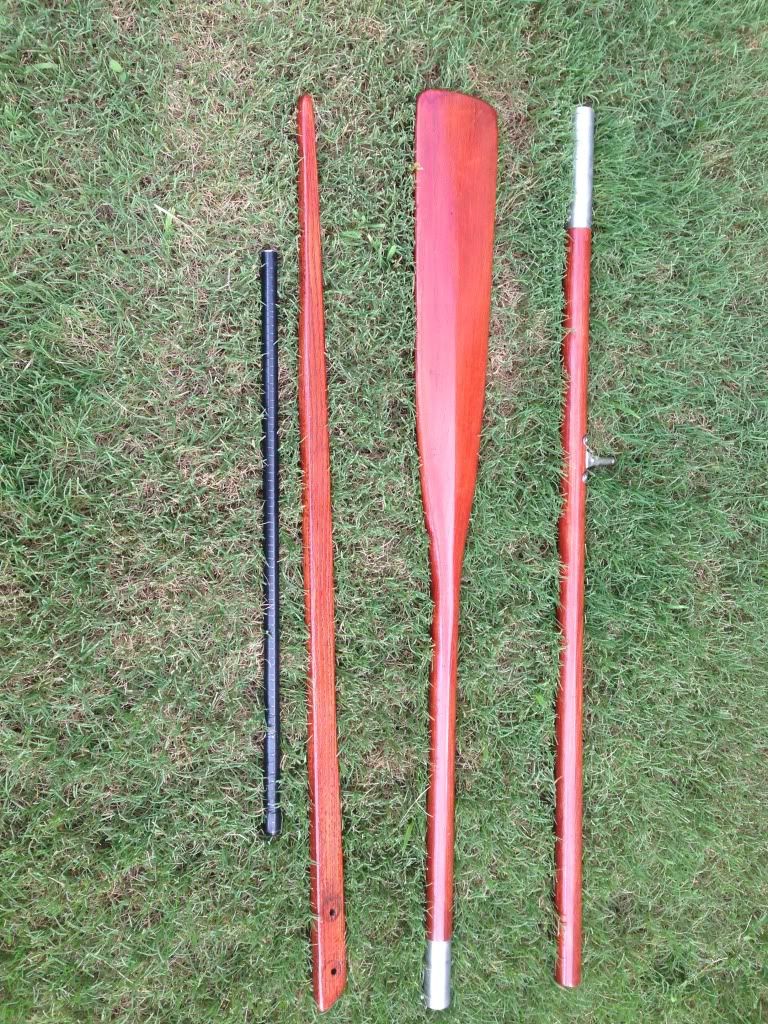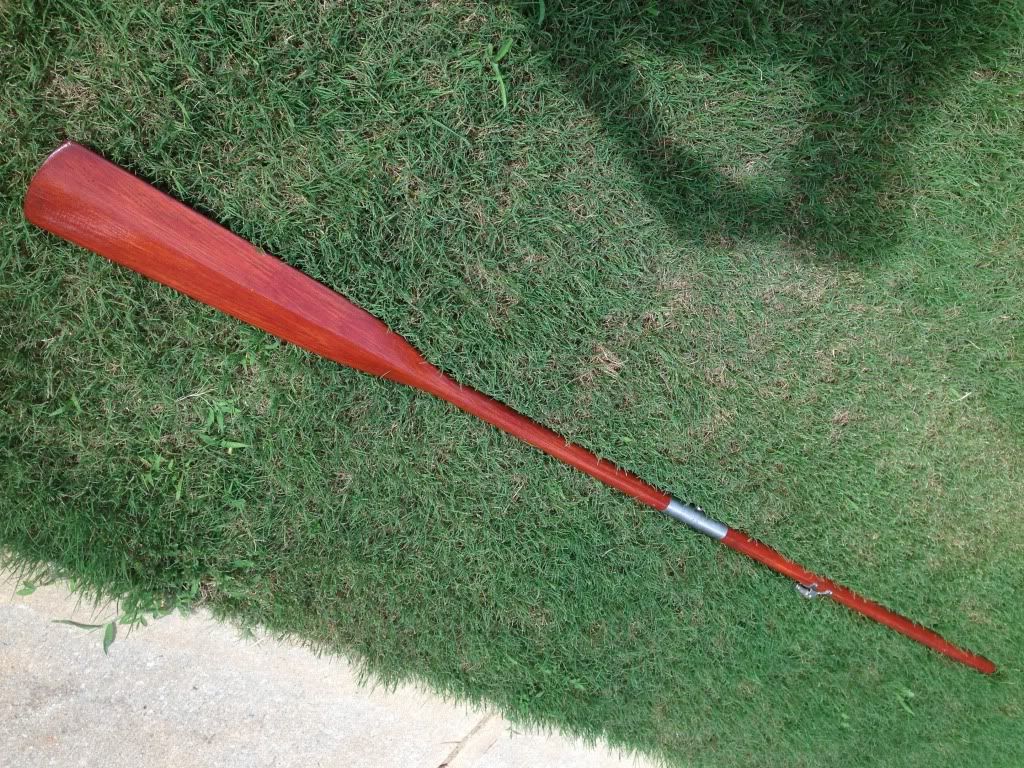 In the above images you can see a black hiking stick I made to replace the one that was missing when I purchased the boat, and this is how I made it.
I used the same steel pipe you see electricians use for metal conduit and a set of rubber chair ends. (ghetto fabulous).
And no project would be complete without a little super glue.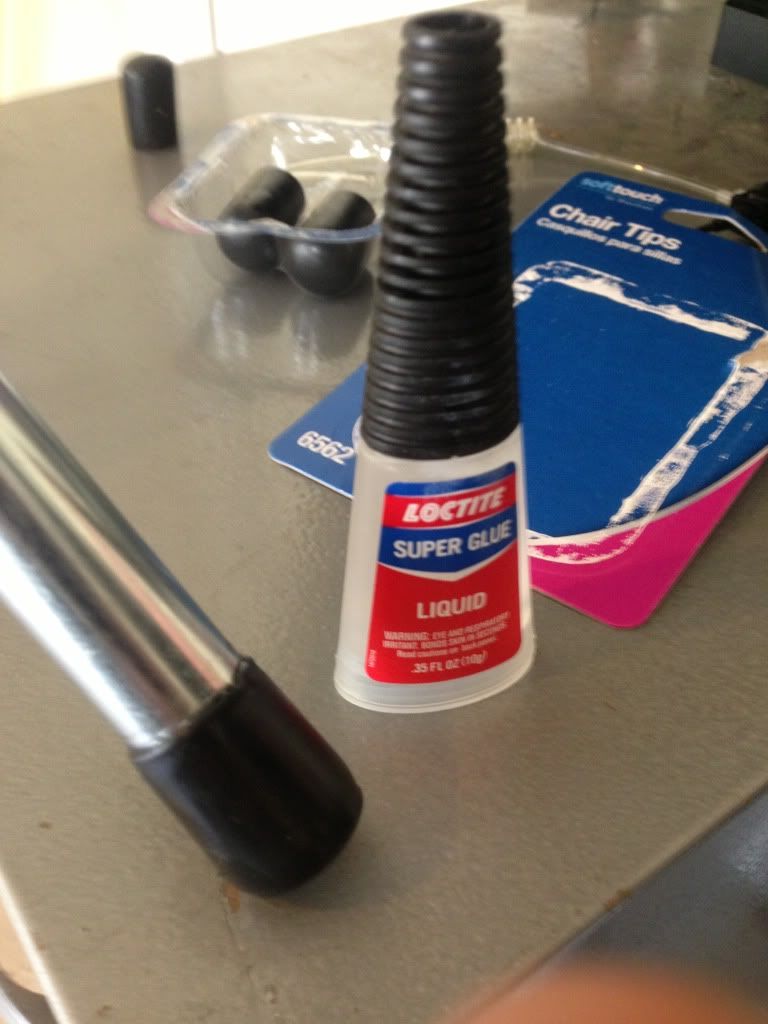 And finally a little electrical tape to finish off and protect the boat from metal on fiberglass contact.
In this photo you can see its placement along the tiller. A hole was drilled through the hiking stick at a slight angle so it will easily snap into the "auto pilot."
Thanks for tuning in, please post comments if you stop by I need the feedback for improvements