Re: Let's hear you favorite moment this summer
---
Unexpected *huge* fireworks display the night of July 6 from a shoreline about 100 yards from our mooring, on a dead calm night without another person anywhere in sight.

We learned the next morning that it was put on for a nearby campground and they do it every year the Saturday night of 4th of July week. The complete surprise of it was pretty neat for us. It rivaled the town fireworks we watched on the actual 4th.
Senior Member
Join Date: Dec 2010
Posts: 5,111
Thanks: 1
Thanked 227 Times in 187 Posts
Rep Power:
7
Re: Let's hear you favorite moment this summer
---
Quote:
First sail on our new boat. First day 206 miles. Second day on deck alone at end of watch at ~5a. No land in sight. ~50m off N.J./N.Y. coast. Can see thunderstorms and lighting over land to port for miles on end. Dark and stars to starboard. Only sounds those god made. In 35kts true DDW with double reefed main and full solent on pole wing and wing averaging 9-10 with 11+ when wave comes under counter. Boat on autopilot. Standing hanging on to back of hard dodger with face taking spray from time to time. Wife comes out of companionway with hot oatmeal, coffee and a kiss. She takes watch. Perfect.
Damn, that one's tough to beat... Sounds like a very fortuitous beginning to life with your new boat...
most memorable for me so far has been, oddly, under power... Good news is, the summer is still young, and I've yet to do any real sailing on my own boat yet...
Almost 48 straight hours of motoring up through Exuma Sound and into NW Providence Channel, on top of an absolute mirror... Totally surreal, especially at night...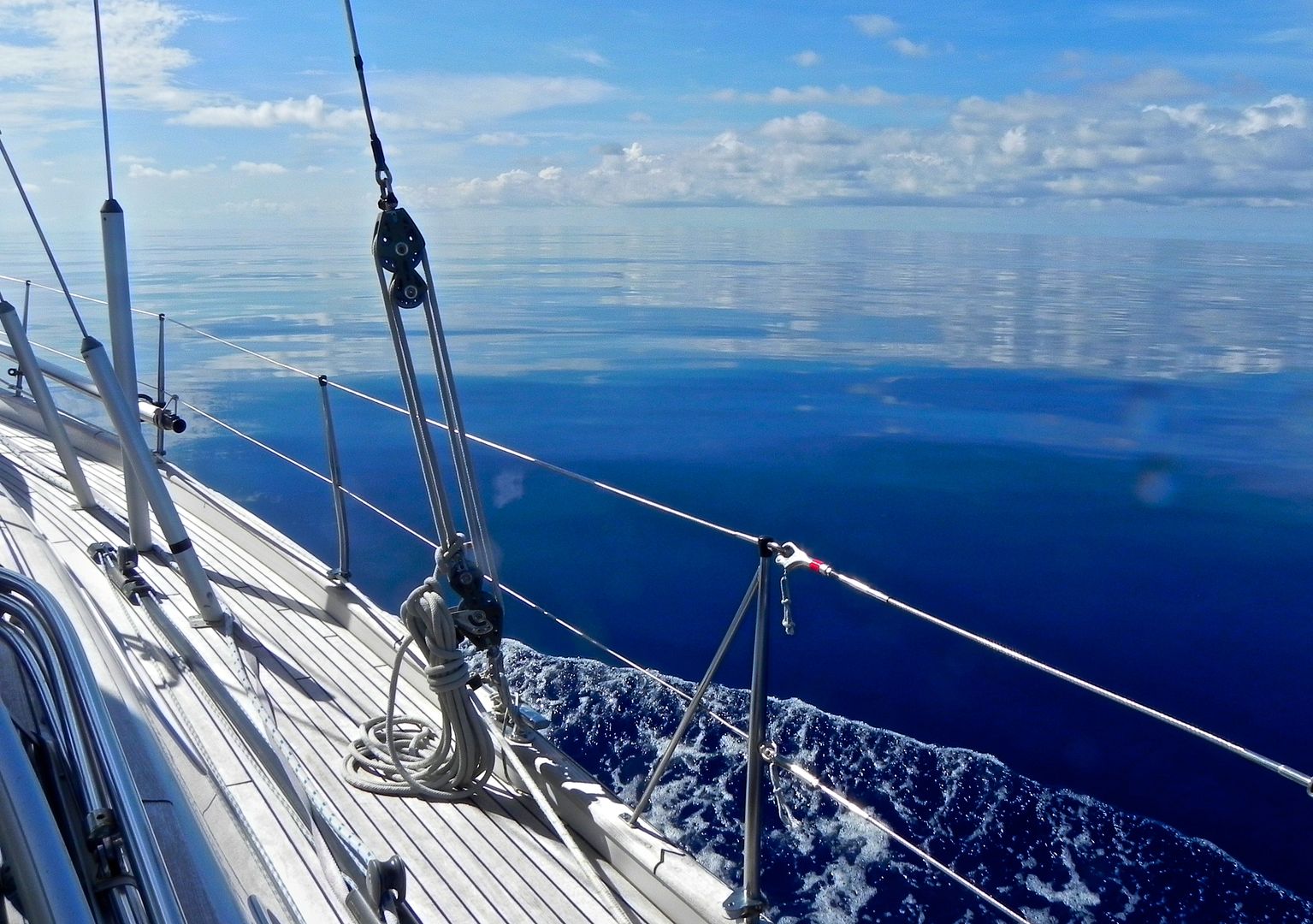 Senior Member
Join Date: Feb 2012
Location: Houston, TX
Posts: 408
Thanks: 1
Thanked 6 Times in 6 Posts
Rep Power:
6
Re: Let's hear you favorite moment this summer
---
5 miles off Wallop's Island at daybreak, making 4 knots with a gentle breeze just forward of the beam and calm seas: my wife and I are having coffee - and we see a rocket launch from the "space port" there.
---
[/B]S/V Wind Orchid
Catalina 350 (hull# 273)
Annapolis, MD

LET'S GET SERIOUS ABOUT REMOVING POLITCAL TAG LINES -- NOW!
Over Hill Sailing Club
Join Date: Feb 2009
Location: Adirondacks NY
Posts: 3,663
Thanks: 93
Thanked 111 Times in 108 Posts
Rep Power:
9
Re: Let's hear you favorite moment this summer
---
Outside Frying Pan Shoals back in May, middle of the night, the moon rising intermixed with the clouds that hang over the Gulf Stream. The moon, almost full, broke through coloring the surrounding low clouds blood-red. It was quite eerie reflected on the silky surface of the sea. I wondered how far I was from the Bermuda Triangle! It was indeed surreal.
---
Alberg 35: With a philosophical flourish Cato throws himself upon his sword; I quietly take to the ship.
Currently Active Users Viewing This Thread: 1

(0 members and 1 guests)