Sorry to hear of the complications to this planned trip.
Are you locked into that itinerary? The reason I ask is that St Maarten to many of the islands in the chain is a predominantly upwind leg, and you're doing it at a time when the Christmas trades can be their most boisterous. Depending on the NE/SE component of the winds at the time those could be rough, tough trips. Not ideal for someone nursing a wounded wing.
The opposite direction would be a relative dawdle.. much more enjoyable.
See the illustration below, envisioning mainly east winds, but likely a bend slightly south. The yellow path would be easiest, but limits your destinations and Monserratt may not be an ideal or permitted stop. Generally Barbuda/Antigua/Guadeloupe are nice fast reaches.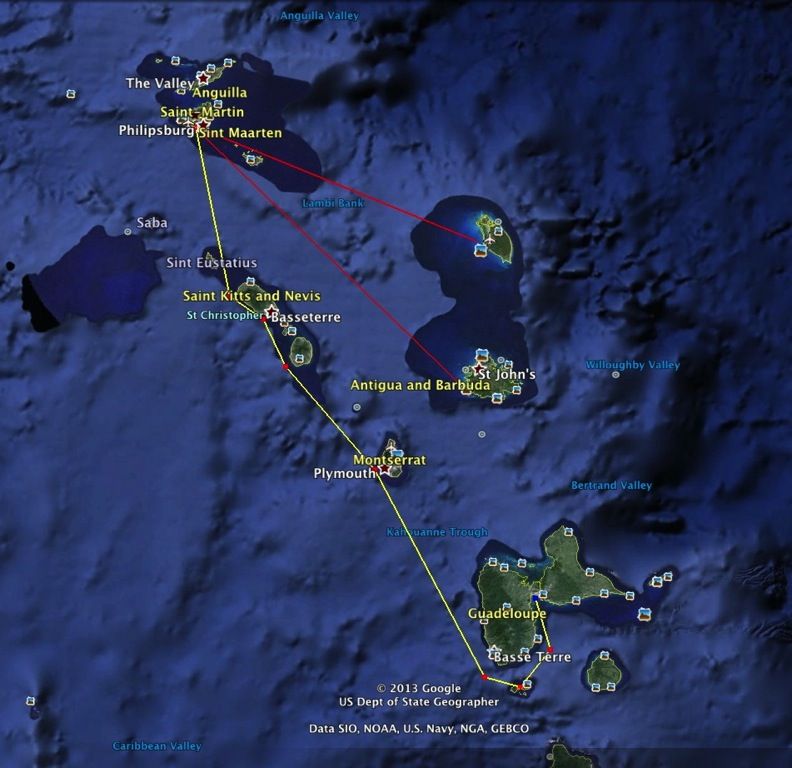 Best of luck in your quest for crew. If all goes well, be sure to set aside a couple of days for Iles des Saintes, just south of Guadeloupe before you wind things up.
btw - using a valid email as a user id is inadvisable.. too easy for spammers to get hold of. PM me and let me know what you'd like to change it to.
Ron