.
Join Date: Nov 2006
Posts: 10,851
Thanks: 0
Thanked 5 Times in 2 Posts
Rep Power:
15
Construction of GIULIETTA
---
The year is gone, and 2006 marked the year Giulietta was launched. What a year. What better way to remember than to show the various steps of her construction??
Here is my "homage" to all boats built in 2006. Enjoy!
Here is Giulietta's birth!!
********************************************
The very beginning, laying the gel coat (brushed not sprayed) onto the mould.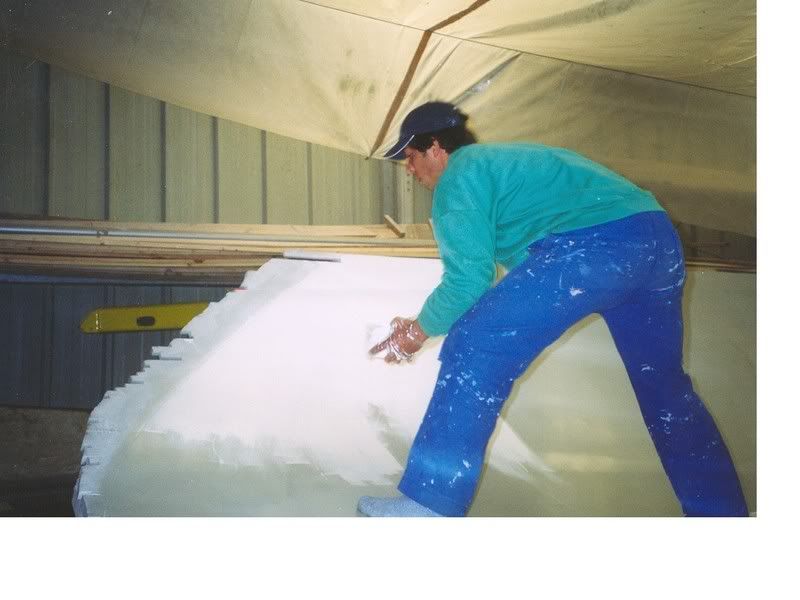 Then, after the hull was made in Dyvinicell and Fiber glass/Kevlar/Epoxy sandwich, the main hull beams were made and glassed.
Bellow, Giulietta is inside Giulietta, really!!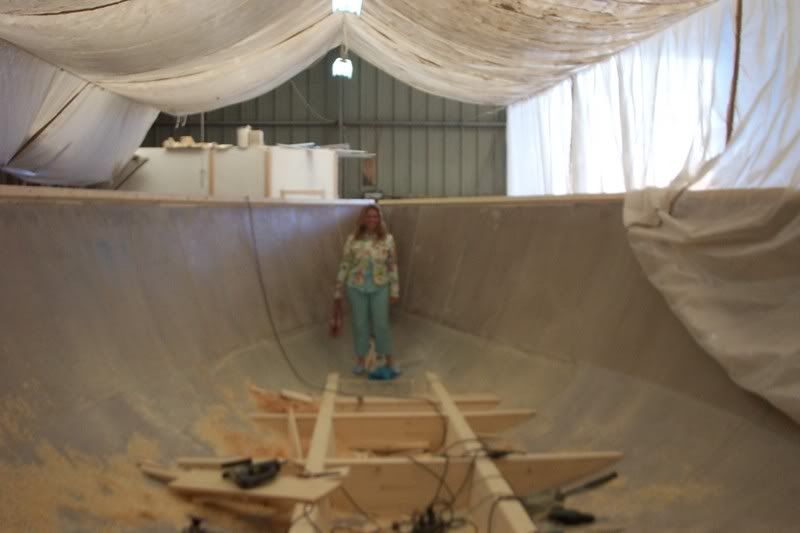 The the deck removable wood structure was bulit and covered with dyvnicell stitched to the wood
(the wood was removed after the glass fiber was applied)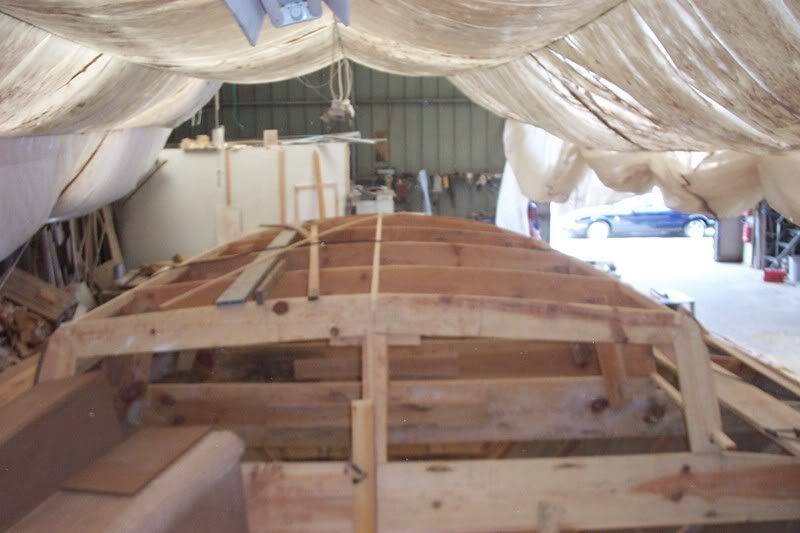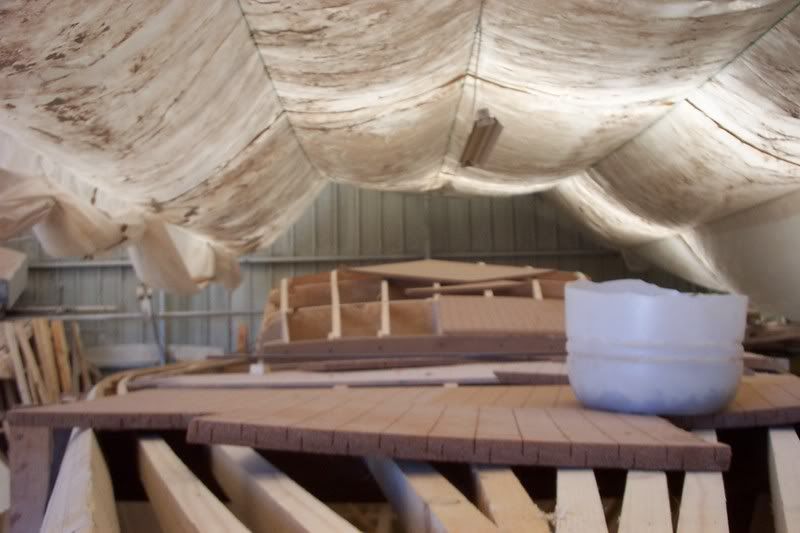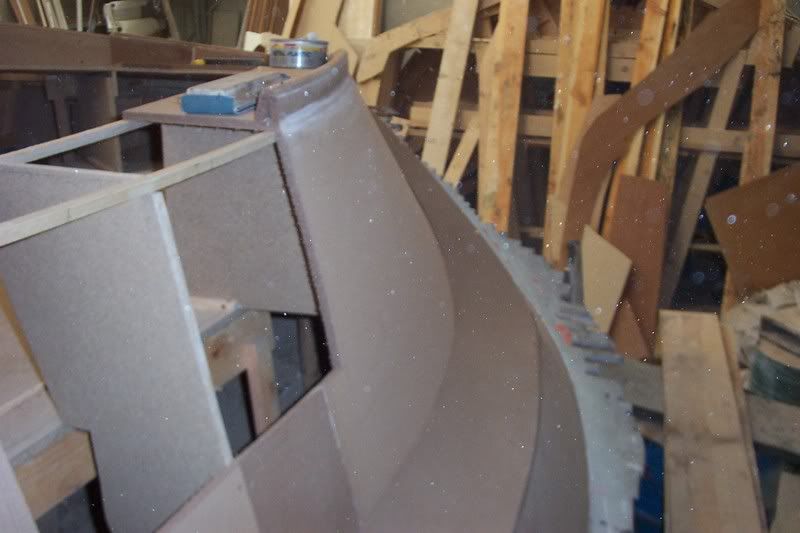 The photo bellow shows the Dyvinicell (I 'll call it PVC from now on), already shaped to my desires!!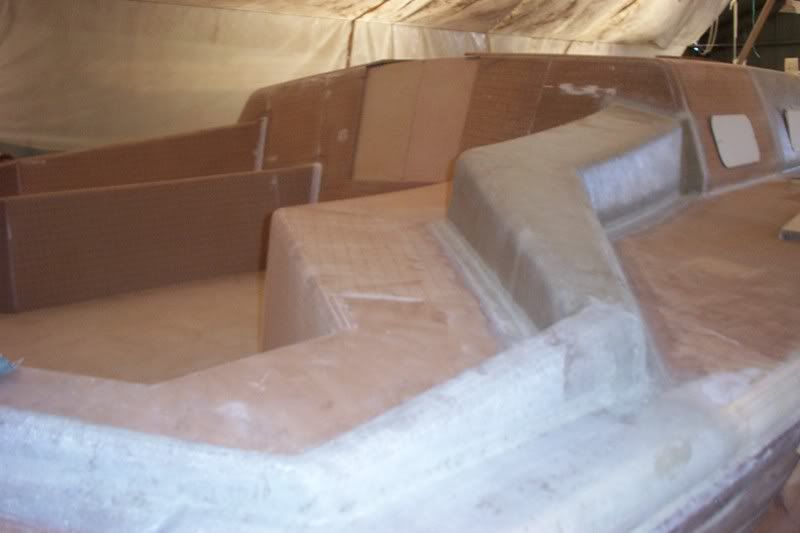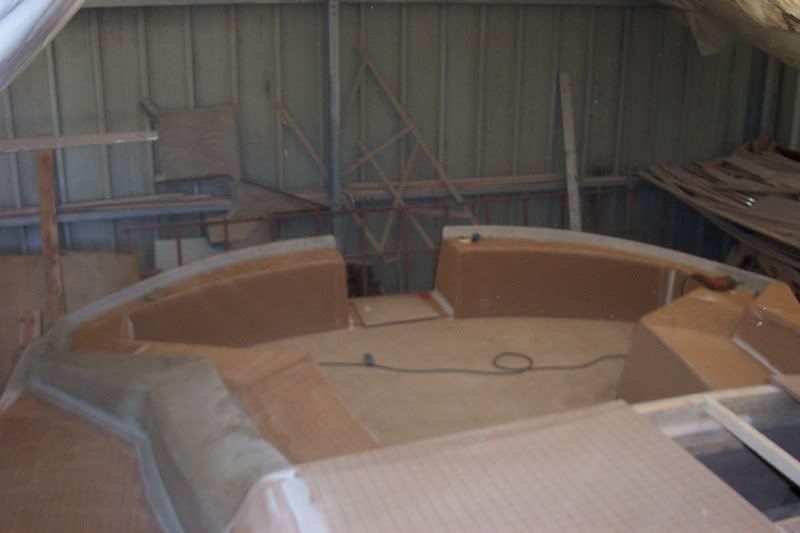 Once the PVC was as I WANT, I gave orders to fiber glass the whole boat's deck.
After Galssing, the deck was painted and sanded 10 times!!!
till perfection with 2 part epoxy.
The deck was then removed, and layed up side down next to the boat, and time came for me to decide
how I wanted it inside, where I wanted the bulkheads, and what type of furniture we wanted.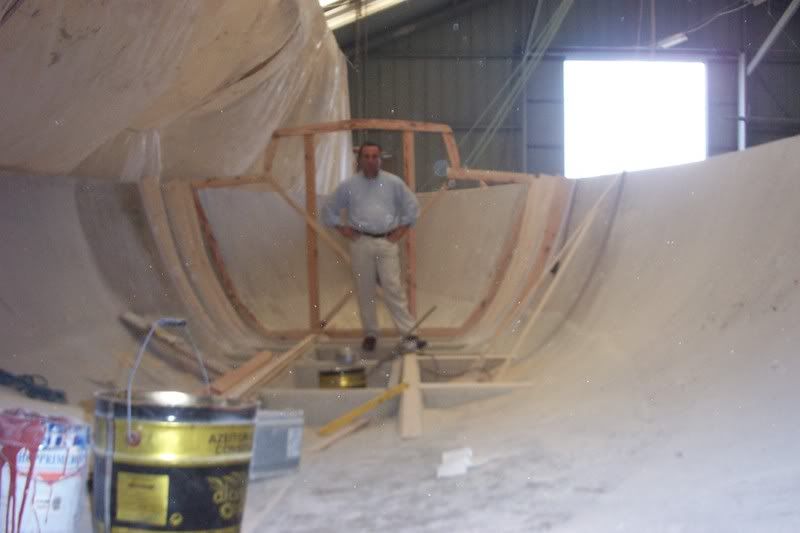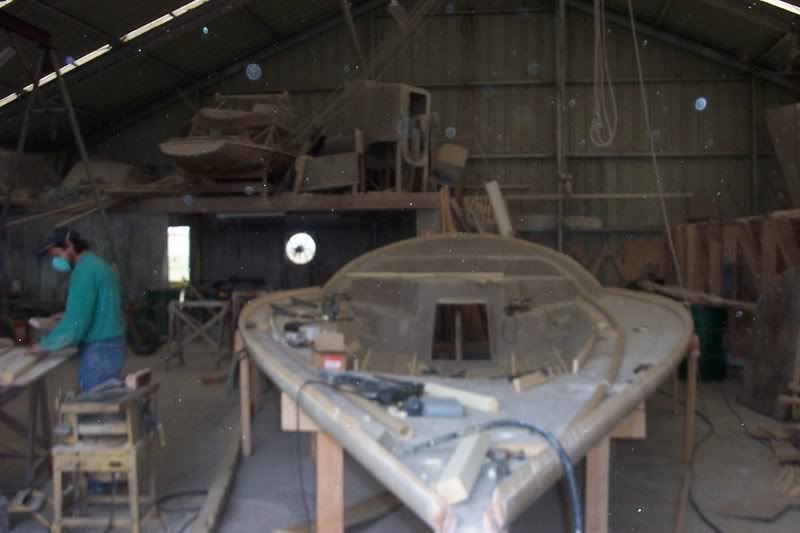 The water tanks were protected as they are moulded in the boat's hull, and the water balst tanks connected.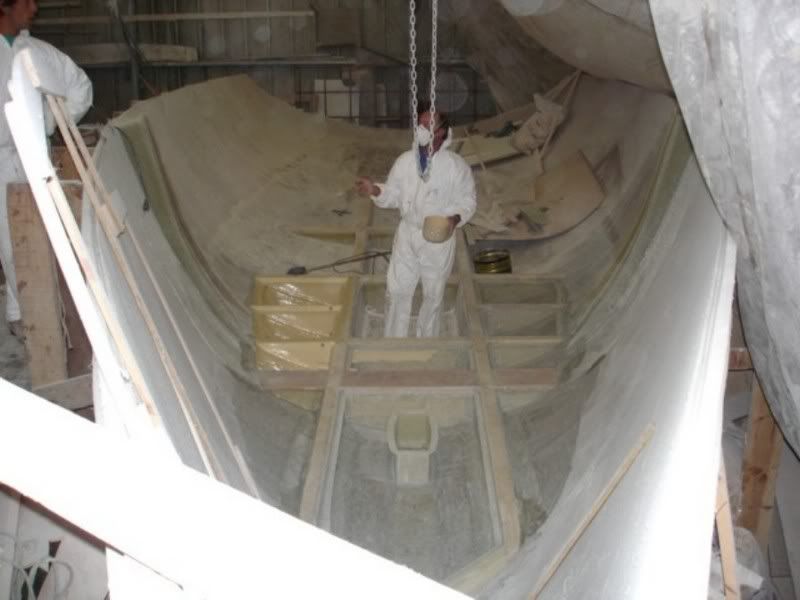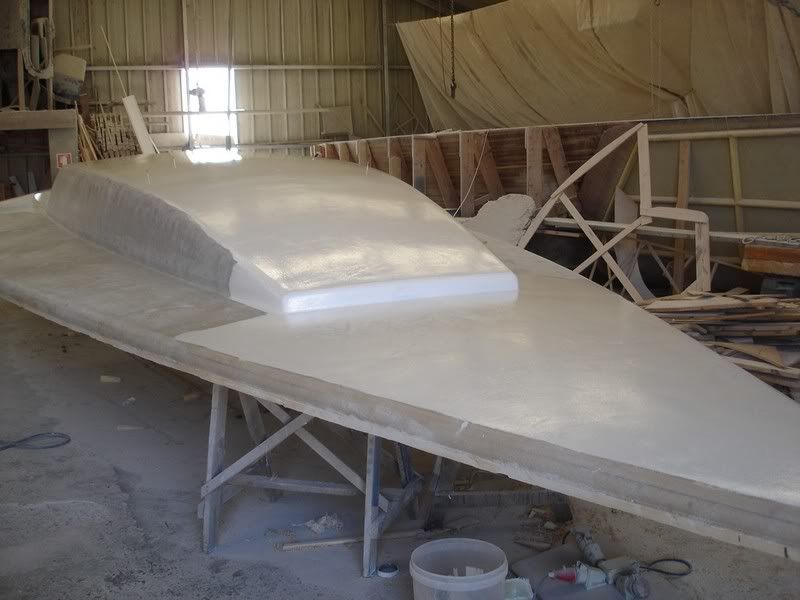 The furniture was first made with cheap wood based on my body's dimensions, the doors and seats were made as per my body, too.
Everything was made for my confort.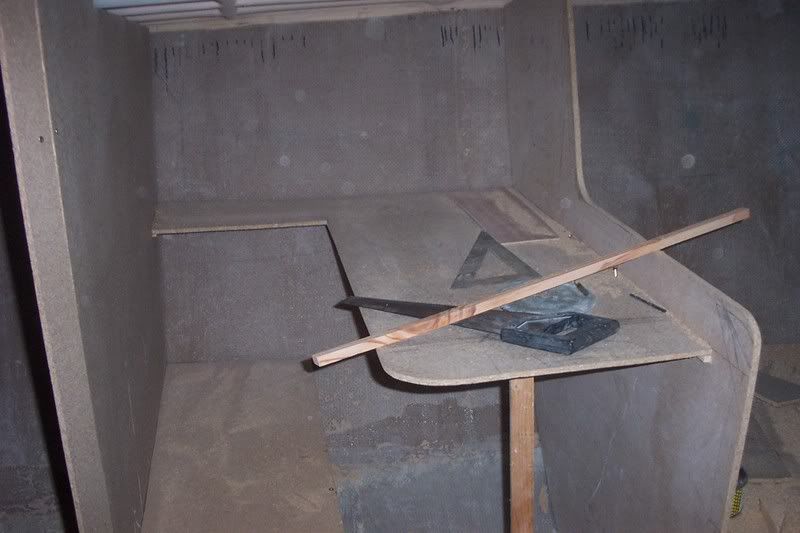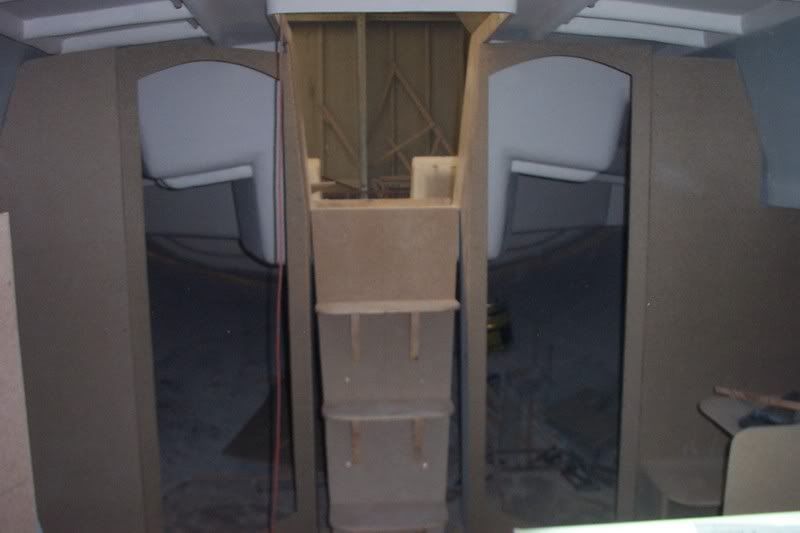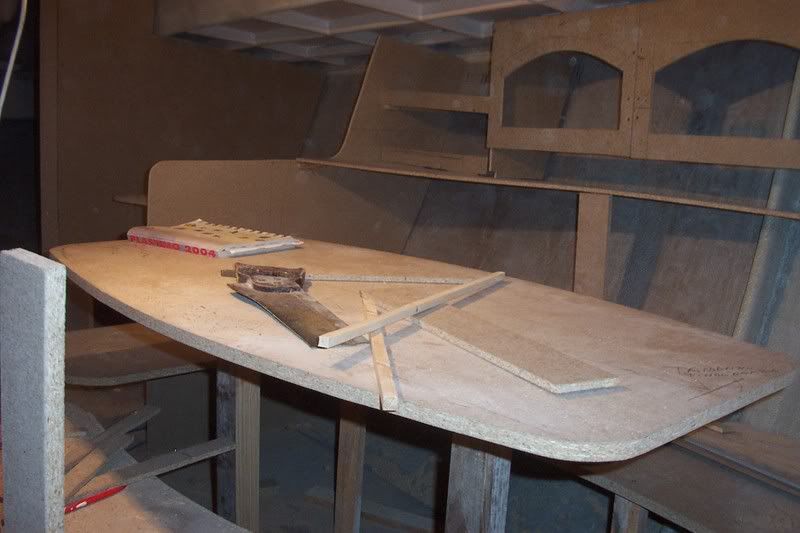 The Heads and all interior is PVC also, either glassed or coverer with Cherry wood (I bought in the US by the way!!)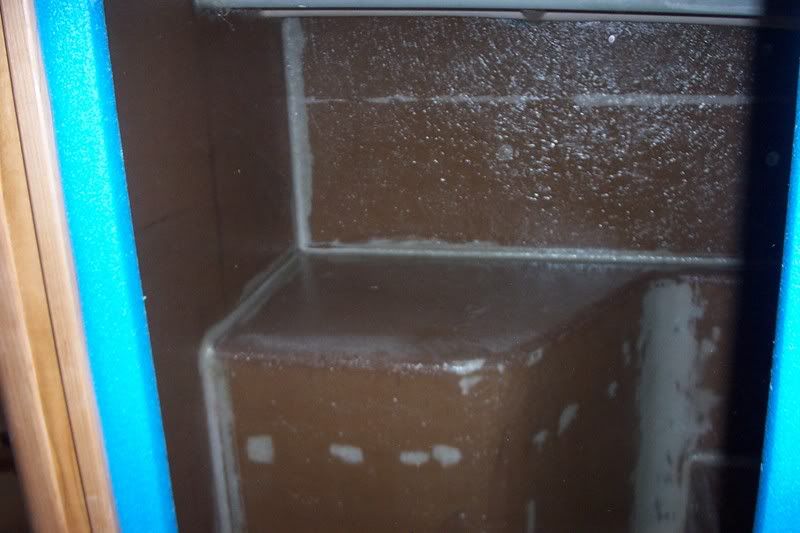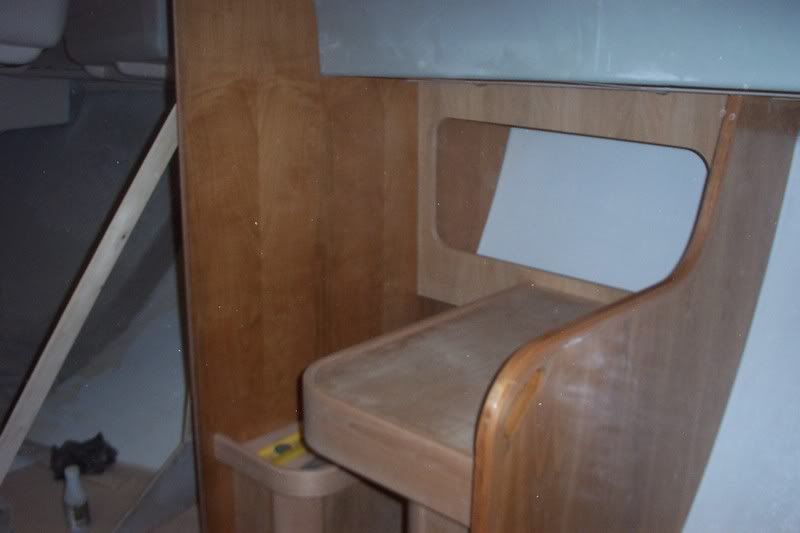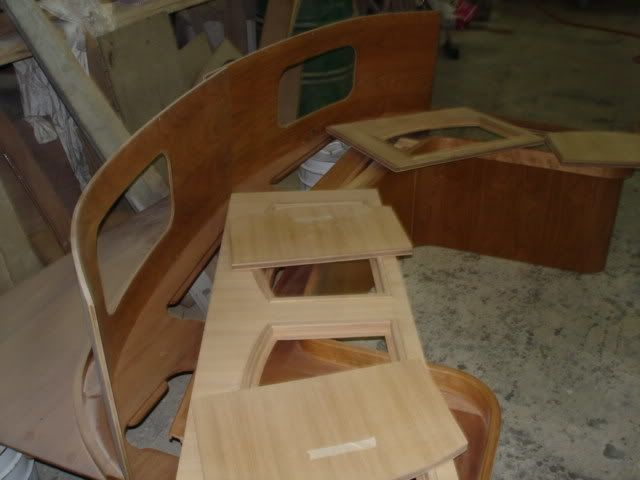 The keel was moulded in FG, then filled with XXXX lbs (its a sectret!!) of lead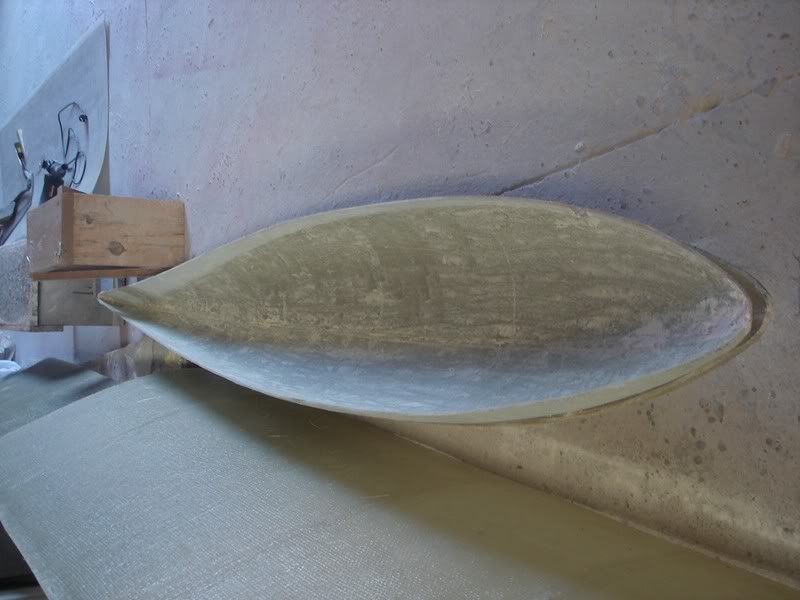 The Yanmar and saildrive installed.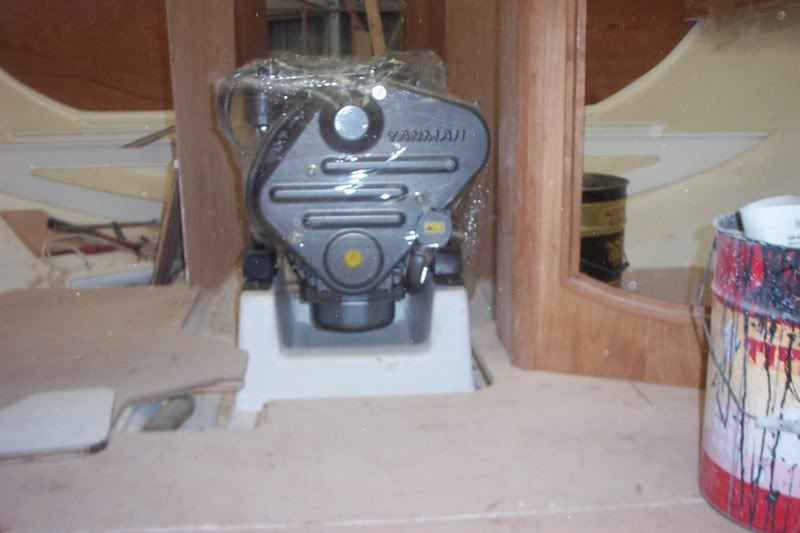 The heads painted with 2 part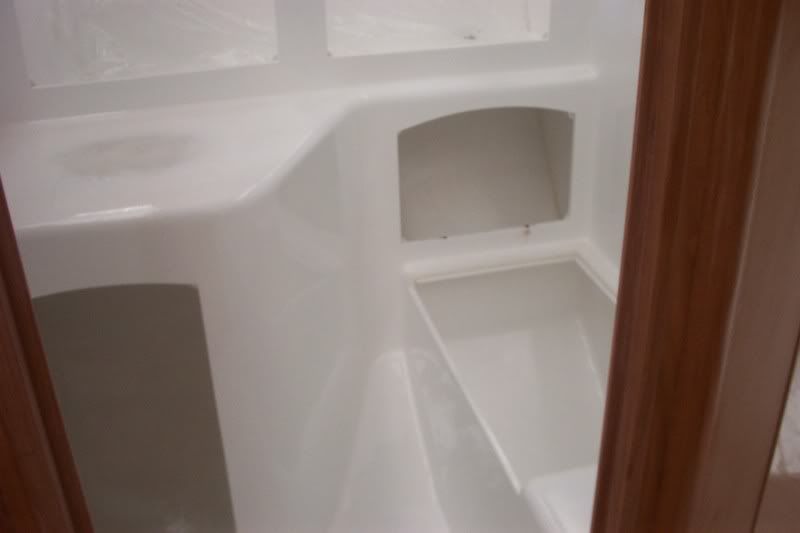 All furniture finished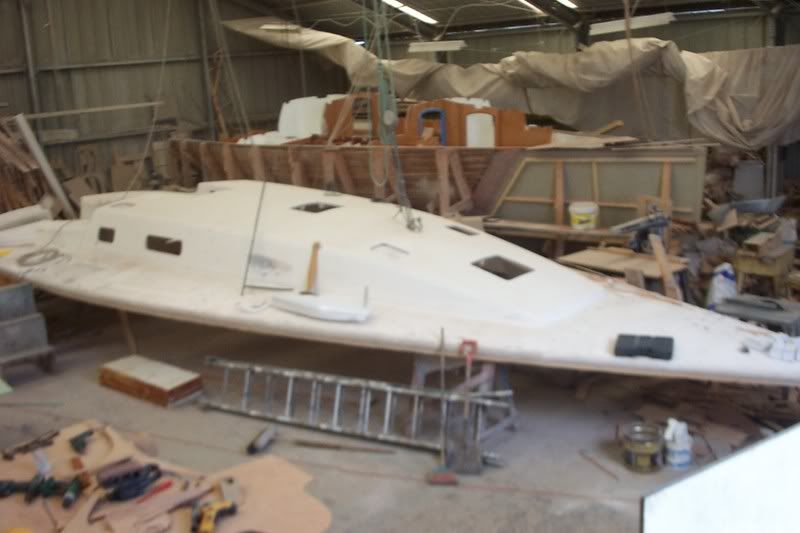 Then.... she came out of the mould (that was destroyed by the way!!)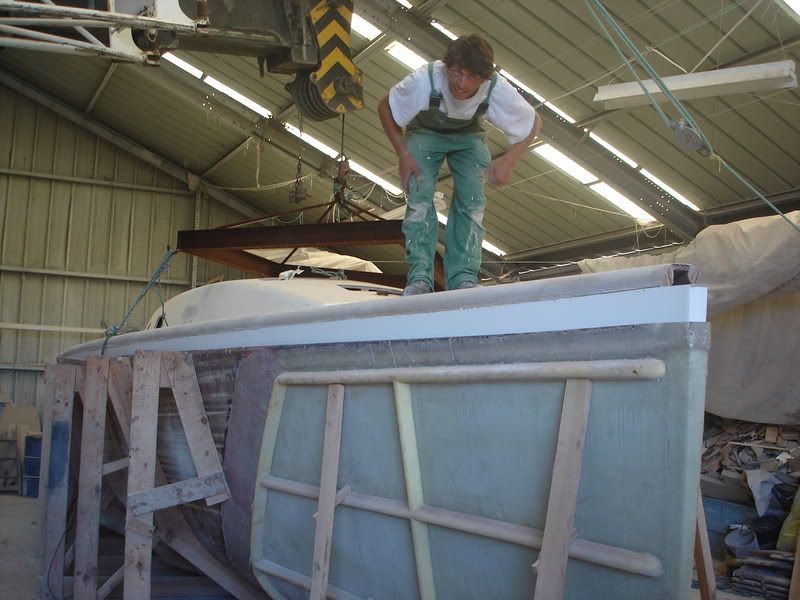 The teak applied.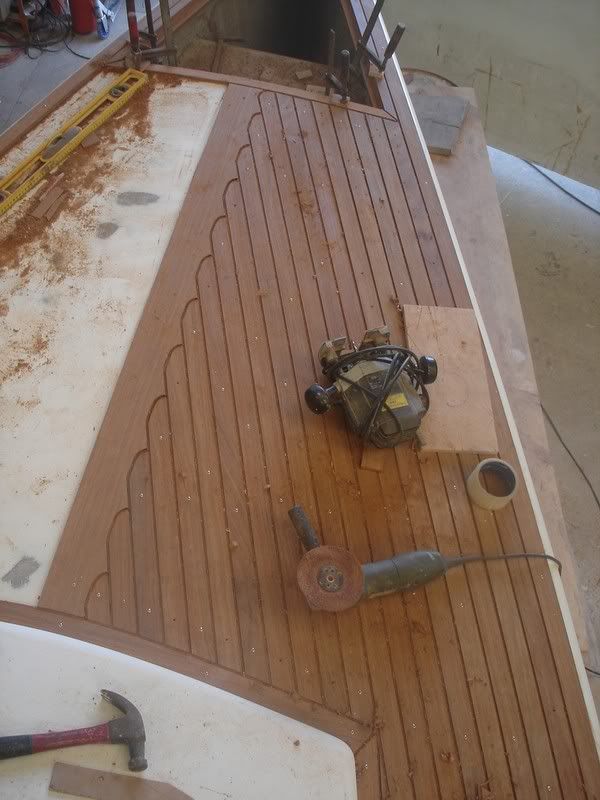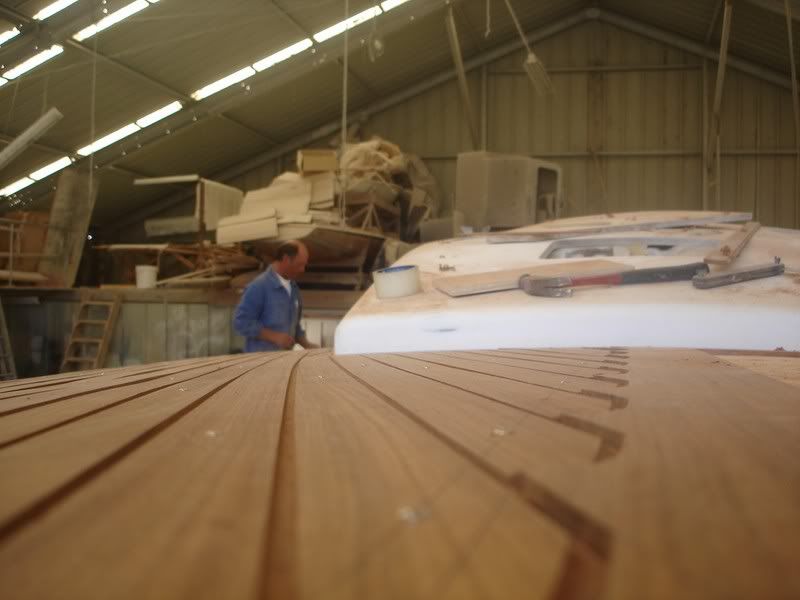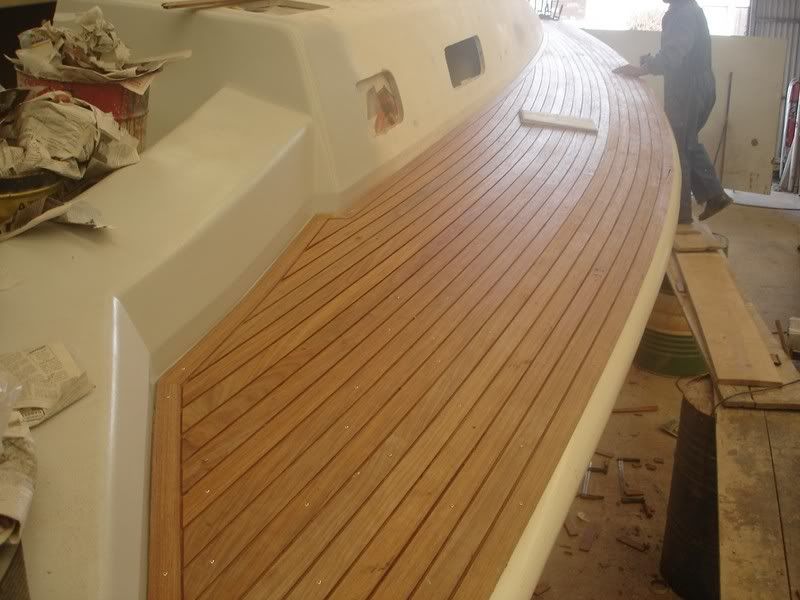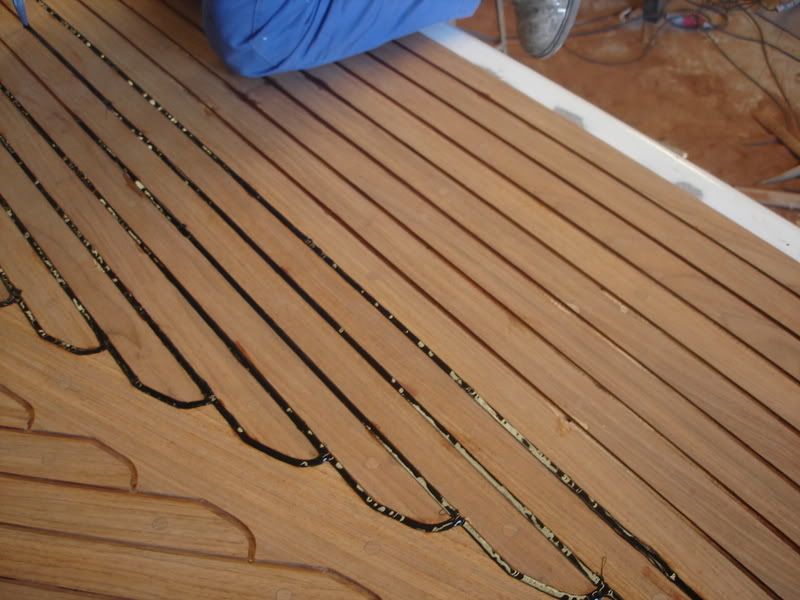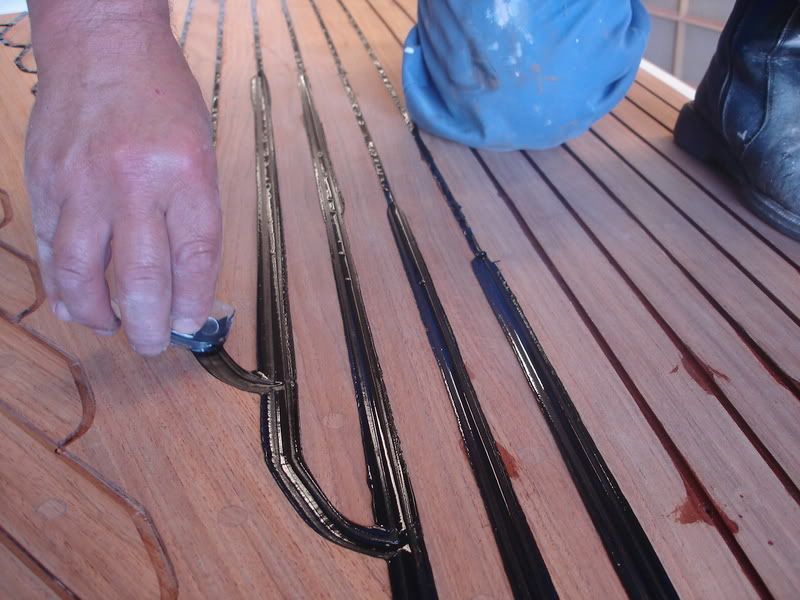 The gear installed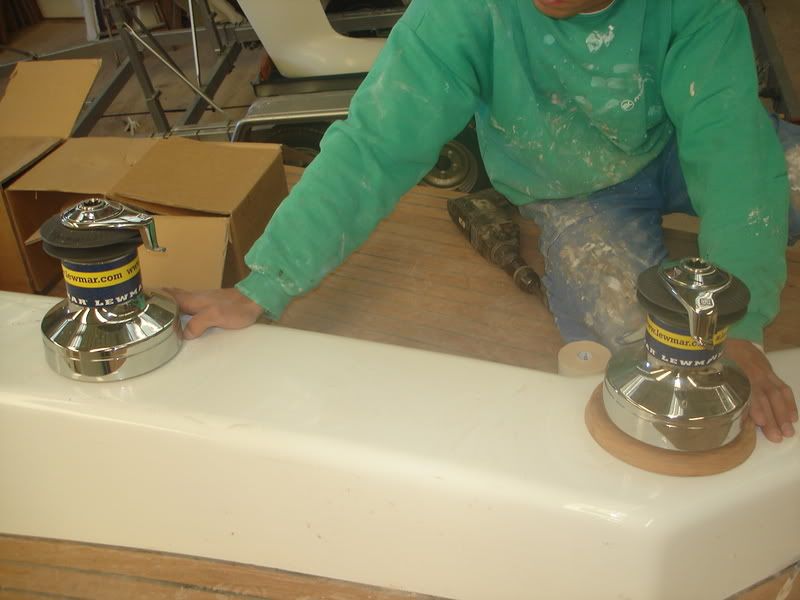 And finished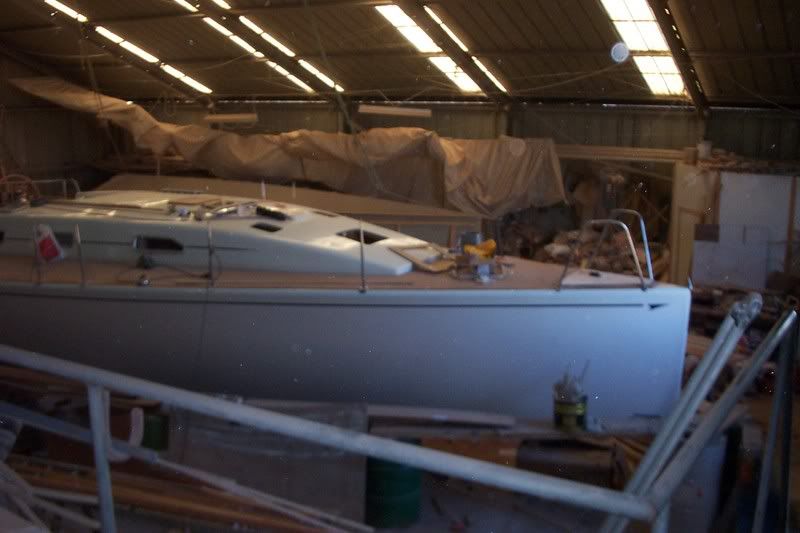 Then..... she saw day light!!!! The keel installed rudder is secret!!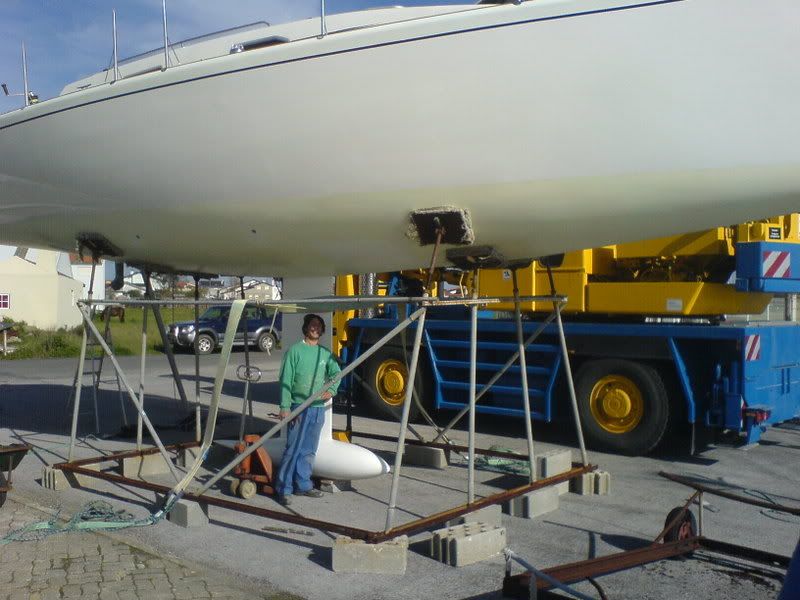 And Into the water she went!!!!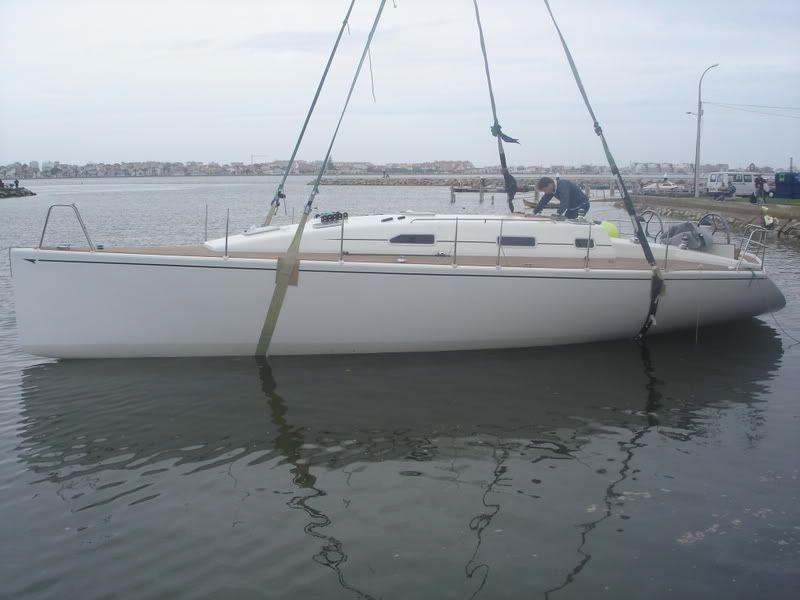 The mast installed,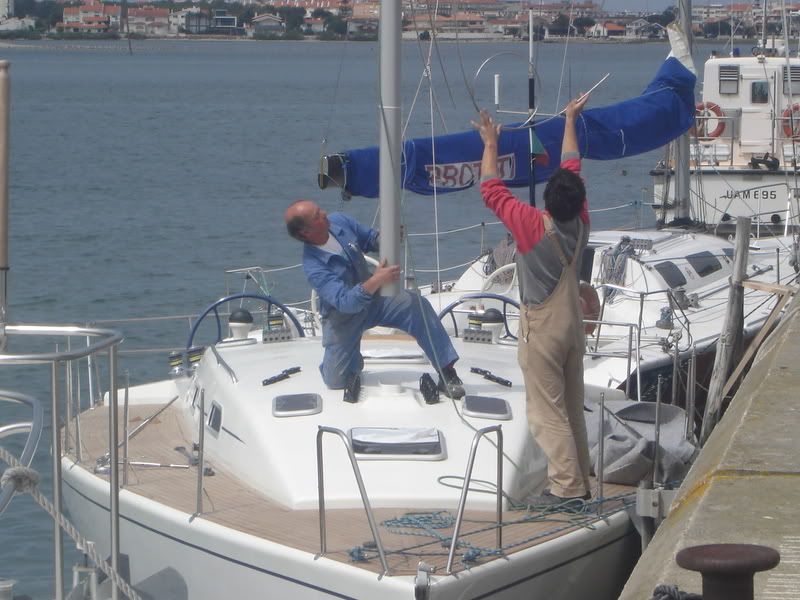 The nice things inside were connected and tested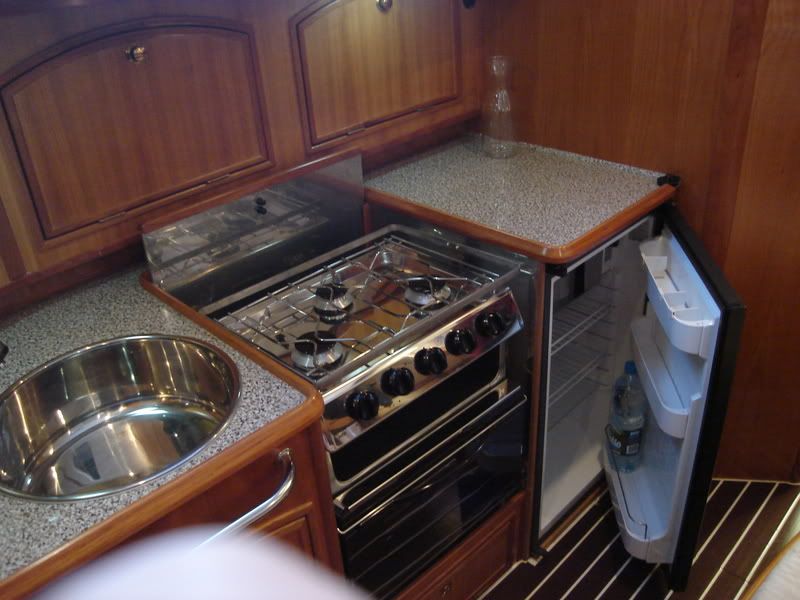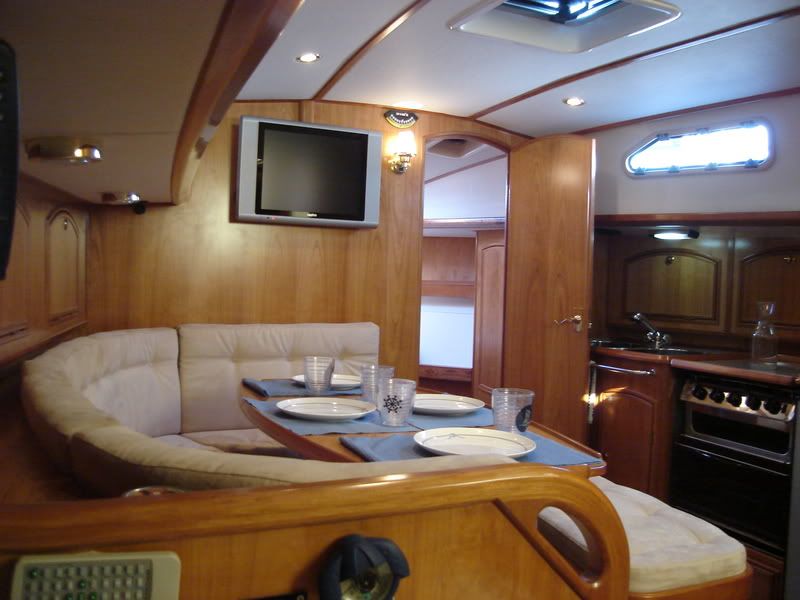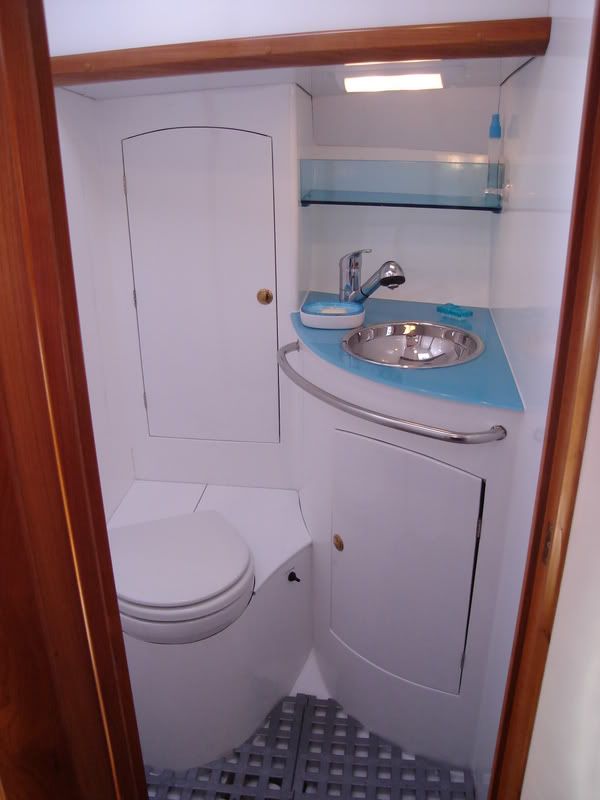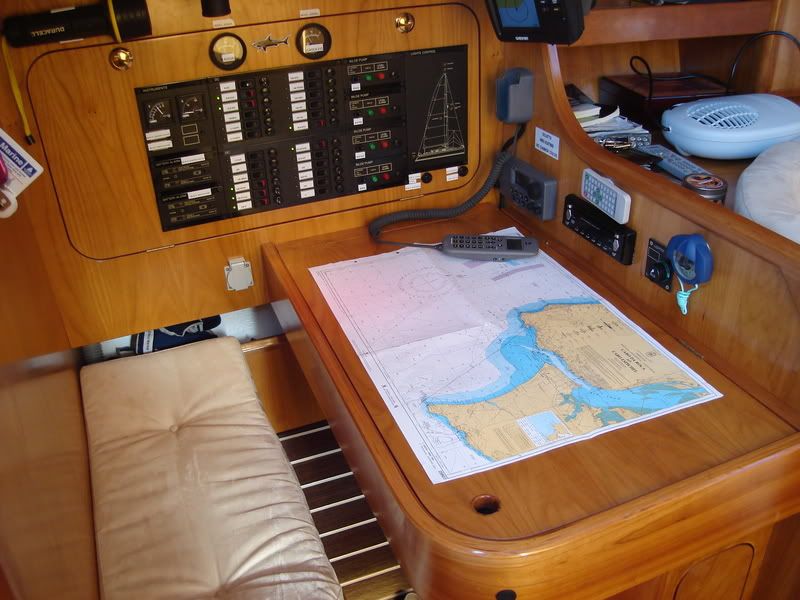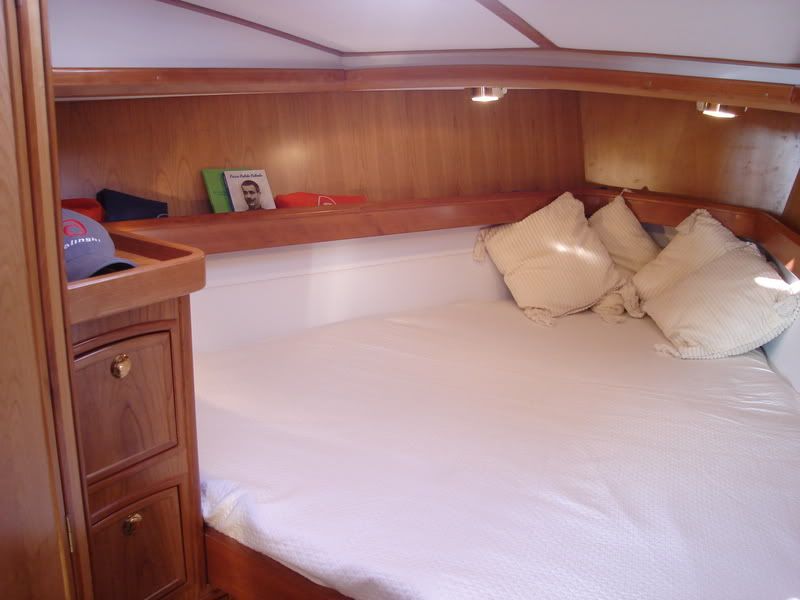 ET VOILÁ!!!!!!!!!!!!!!!!!!!!!!!!
Here she is, GIULIETTA!!!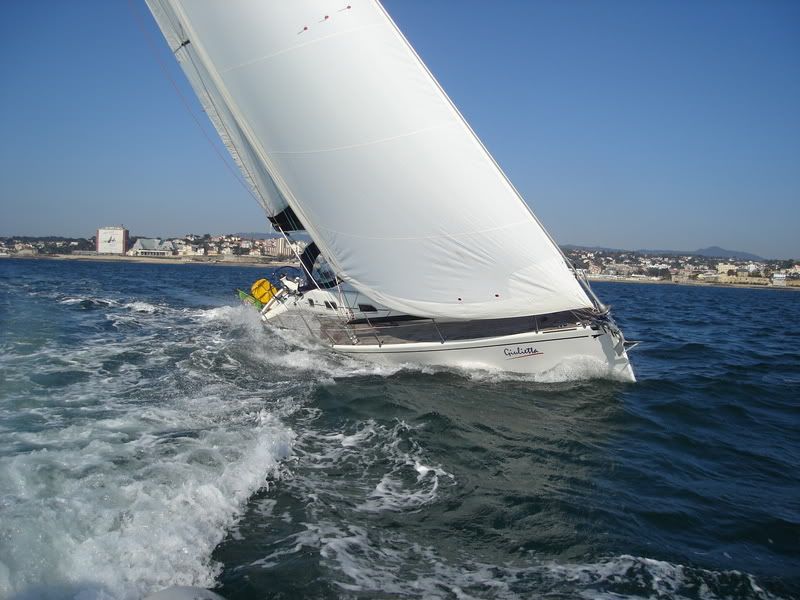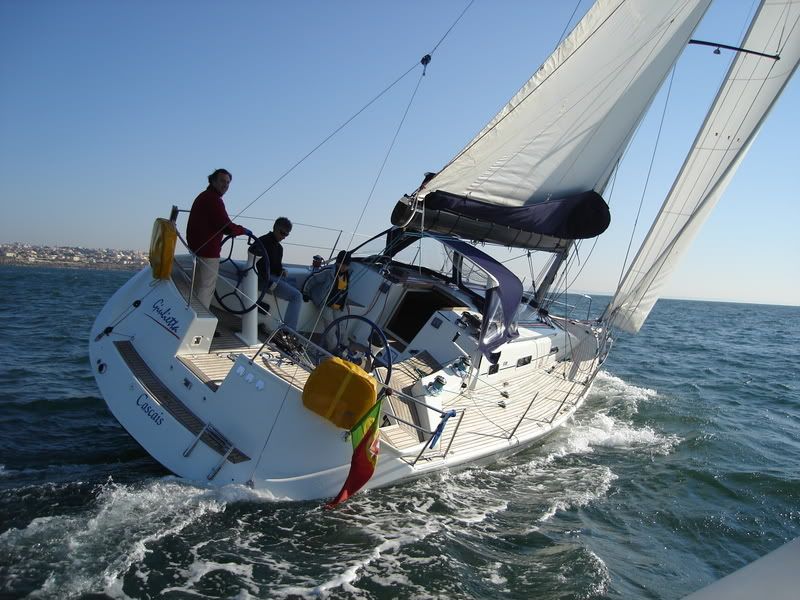 Wasn't that fast???
Thanks for watching!!
I edited bellow afterwards:
Please note that I didn't build it, I had it built by Delmar Conde Yard, in Aveiro Portugal, a yard with a vast experience and over 60 sailing vessels all hand built.
Delmar is also the Builder of PT INOVAÇÃO, now MIKE DAVIS, 5 times Portuguese Champ. and whose hull mould was used on my boat.
I just designed the deck and interiors, to fit in a racing hull!! That's all I did, and I spent countless days and hours admiring them work, I did varnish a piece once, but that's all I did.
---
Last edited by Giulietta; 01-17-2007 at

03:51 PM

.
Alex, not full of crap
Join Date: Nov 2006
Location: Lafayette, CO
Posts: 2,446
Thanks: 0
Thanked 0 Times in 0 Posts
Rep Power:
12
Thanx for the pictorial.

Charlie
Space cadet
Join Date: May 2006
Location: KSQ, PA, USA
Posts: 396
Thanks: 0
Thanked 0 Times in 0 Posts
Rep Power:
11
Wow. What a beautiful boat. Thanks for sharing!
Hitchin' a ride
Join Date: Sep 2006
Location: In my mind, I live in Oslo
Posts: 3,191
Thanks: 0
Thanked 1 Time in 1 Post
Rep Power:
13
Absolutely wonderful! My dad grew up building wooden dingies in a shed on the north shore of long island, and I thought THAT was a monumental task.
Just another Moderator
Join Date: Sep 2005
Location: New Westminster, BC
Posts: 18,767
Thanks: 141
Thanked 499 Times in 473 Posts
Rep Power:
10
G-Excellent series of photos of what is obviously a top-notch project. Impressive level of finish everywhere!

now - if only it was fast...... (Kidding!)
Member
Join Date: Aug 2006
Location: Dallas, TX
Posts: 31
Thanks: 0
Thanked 0 Times in 0 Posts
Rep Power:
0
Great pictorial
---
All I can say is...WOW! What a great set of pictures! This should inspire others to do as you have. For many years I dreamed of building my own sailboat, and I spent countless hours studying. After much soul searching, I decided it was simply too much for me to tackle. The last thing I wanted to do was to have a project of mine join the legions of unfinished boats rotting away on weed-filled back lots. Sometimes I still permit myself a few idle moments of dreaming. Your set of photos takes me there yet again.
I now have a production sailboat and enjoy it, but would still love to have something built with my own hands. Cheers! I'll look forward to reading more about your boat.
Q
moderate?
Join Date: May 2002
Location: East Coast
Posts: 13,877
Thanks: 0
Thanked 6 Times in 6 Posts
Rep Power:
17
Great overview of the whole process Giu! She is a beauty!
Señor Member
Join Date: Oct 2004
Location: Narragansett Bay
Posts: 4,858
Thanks: 0
Thanked 1 Time in 1 Post
Rep Power:
15
She is beautiful and one of a kind - as is I am sure, her inspiration . . . Giulietta, your lovely wife.

Happy New Year Alex.
---
True Blue . . .
sold the Nauticat
Seinor Member
Join Date: Feb 2000
Location: Green Cove Springs, FL
Posts: 276
Thanks: 0
Thanked 1 Time in 1 Post
Rep Power:
18
Ahoy Giulietta
---
Is everyone talking about the boat or your wife? You could should have more pictures of her, I can look at some dumb old boat anytime.
Really beautiful, and the boat is nice to.
Fair Winds and Happy New Year
Cap'n Dave
beauty of a boat! About your teak decks though, they look like they are laid in one piece and then routered to make them planks? I've never seen this method before, could anyone fill me in.
Currently Active Users Viewing This Thread: 1

(0 members and 1 guests)