I remember all the buzz in NYC Re the QMII's first visit.

The crowds that showed up to see and photographer her made driving by the docks on the Upper West Side was impossible.

Security was super-high -- she was/is, after all, a potent symbol of what's possible to free minds, and both the USA and GB were at war with an enemy that had just destroyed another significant symbol of the West.

When she departed, escorted by the QEII, BTW, the Hudson River was lined with thousands of people, from the docks in the mid-40s all the way to Battery Park.

As she came down the river, people cheered, whistled and applauded. The more energetic started to "shadow" her along the waterfront walkway, creating a huge "wave" that could barely be accommodated by the riverfront.

She then stopped by the Statue of Liberty for the fireworks display that was given in her honor.

More, please!
Super Fuzzy Moderator
Join Date: Oct 2006
Location: Sydney Australia
Posts: 17,134
Thanks: 22
Thanked 128 Times in 119 Posts
Rep Power:
10
Quote:
Originally Posted by sailingdog
Umm.. you're bragging that you have Dick Cheney...that shows how low you guys have sunk...
Pitiful, isn't it ? lol.
You can have him returned anytime you like. We'd thought about holding him hostage but your lot wanted too much money to take him back.
---
Andrew B (Malö 39 Classic)

"Life is a trick, and you get one chance to learn it."
― Terry Pratchett.
Owner, Green Bay Packers
Join Date: Sep 2006
Location: SW Michigan
Posts: 10,318
Thanks: 0
Thanked 1 Time in 1 Post
Rep Power:
14
Ah, methinks I was born a generation too late. Can you imagine the middle part of the last century, excepting the unpleasantness in Yurrup, in New York for instance, when all those beautiful ships were quite common to see up and down the west side of Manhattan? Today we all fly hither and thon, missing out on a relaxing week at sea. Today those ships are not passenger ships but cruise ships. When confronted with the inhumanity of air travel versus travel by sea, I think we've made a step backwards. Irrevocable, but backwards nevertheless. Sacrifice a week at sea, just for speed-no sailor would favor that trade-off.
Super Fuzzy Moderator
Join Date: Oct 2006
Location: Sydney Australia
Posts: 17,134
Thanks: 22
Thanked 128 Times in 119 Posts
Rep Power:
10
Yurrup in bloody deed. Took me a while to work that one out.
Hear the one about the two old ladies who meet on the QM2 ? First tells the other how her and her husband had saved for years to afford an around the world cruise and now here they were. Other replies that she has done it half a dozen times. "How can you afford it " says the first. My husband works for Cunard says the other. To which the first replies in an aggrieved tone, "well so does mine but we still had to save for years."
(explanation is available if you don't get it)
Now, as to sea v air travel I do concur but that is dependent on upper decks not steerage.
Actually it's the passing of freighters that carried passengers that I miss most. Liners these days seem to be nothing more than floating casinos on the inside. I know some container ships still offer passage apparently and are booked out years in advance.
I do remember back to when I was a kid, being as happy as a clam just sitting and watching the ships come and go. Stink boats they still were but they had a sense of soul that even something as majestic as the QM lacks. Then again, and now we move from the sublime to the ridiculous, wouldn't it be nice to able to fly around the world in one of these babies.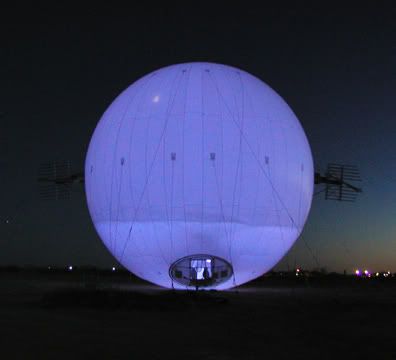 TD
---
Andrew B (Malö 39 Classic)

"Life is a trick, and you get one chance to learn it."
― Terry Pratchett.
Owner, Green Bay Packers
Join Date: Sep 2006
Location: SW Michigan
Posts: 10,318
Thanks: 0
Thanked 1 Time in 1 Post
Rep Power:
14
tdw,
There's more than a little truth to that one. Merchant Navy wages have historically been not that much better than Royal Navy wages and nothing like what other merchant marine's pay. Perhaps that explains the large number of British officers on "foreign flag" vessels.

I'm afraid that very few container ships carry passengers. The port time is so limited that they are undesirable to passengers wishing to see a bit shoreside. My first ship, as a deck cadet, was the SS President Madison and when drawn up, as a second generation container ship, was intended to carry passengers. The plan was abandoned and, as a result, she had a whole deck in her house with nothing in it-not even bulkheads. Kind of like a racket-ball court with a low overhead! A full day in port is a long time for a container ship, and 6-8 hours is often the norm in the more modern ports. You almost have to hope for a dock strike to get any real time ashore. It's changed the nature of going to sea radically, and not for the better. On the freighters it was not uncommon to spend a week in port. "Break-bulk" freighters are the thing to look for in that department. The ones I sailed in carried 12 passengers, the max by law without carrying a doctor, and you are correct in that they were a wonderful way to travel. You knew the itinerary somewhat, but it was subject to change due to the dictates of cargo. Usually that meant additional ports and a longer voyage all at no further cost to the passenger. The last one I was on was in the late seventies and she made a 90 day voyage between the west coast of the US as far as Pakistan, hitting pretty much every decent port in between! (with the exception of Australia, but then you've seen that) This was available for the princely sum of $3500 US and I vividly recall doing the math on that one. You couldn't live the same three months ashore for the same money. Nothing fancy, but with your own room, library, saloon, and dining with the officers. The food, as on virtually all ships, was excellent.

Those ships were more labor intensive and carried a crew of 45-ships today are down to 19 commonly. Needless to say the position of baker, and all the morning delites he delivered, has been eliminated.

There used to be a publication called Freighter News and it was the guide to such ships. There was always a waiting list for passengers.

The trouble with the passengers is that they were all too old to take full advantage of the experience. If you're only going to be in Singapore for two days sleep is optional! Even if it's without sleep, two days is an awfully short time to fall in love and still get your heart broken at leaving. Somehow we made the sacrifice. I always thought that the way to do it would be to get a group of friends who's company you did not tire easily of and just take off at a young age-sort of the way some kids travel around Yurrup after college before settling down to career and family. The oldsters just couldn't do it all and amazingly, without fail, made it back to the ship for every meal! Can you imagine being in Hong Kong and running back to the ship for lunch consisting of hamburgers?

I suspect that the majority of freighters still left are either British flag with "that' cuisine or Greek. The way containerization has gone, I suspect they are specializing in heavy lift cargo and probably do not hit as many ports as previously. if you're the type who likes to read and can entertain yourself with a book and conversation, it's a great way to travel.
Currently Active Users Viewing This Thread: 1

(0 members and 1 guests)