What is the coolest neatest place you've sailed or boated...
---
Share with us the neatest place you've sailed and the incredible feelings you must have had by getting there... If you don't have story of some incredible place... tell us where you hope to go!
My favorite place was Kemah, TX... That's where I saw the ocean and had the dreams of sailing... and saw all the incredible boats, ships etc... that were getting ready for their voyages... Wishing I too... had the freedom of the wind.... and the hopes of the upcoming adventure!
Wandering Aimlessly
Join Date: Nov 2002
Location: Cruising
Posts: 22,019
Thanks: 0
Thanked 100 Times in 97 Posts
Rep Power:
17
While Galveston Bay isn't the most scenic sailing venue, I have had some excellent sails there. I am though, looking forward to getting to the East Coast soon. To this point, my favorite place has been anchoring on the Mermetau River in Louisiana. After a week and a half of frustrations and problems, that night showed me why I was out there.
---
John
Ontario 32 - Aria

Free, is the heart, that lives not, in fear.
Full, is the spirit, that thinks not, of falling.
True, is the soul, that hesitates not, to give.
Alive, is the one, that believes, in love. JCP


To view links or images in signatures your post count must be 10 or greater. You currently have 0 posts.
- Website & Blog

To view links or images in signatures your post count must be 10 or greater. You currently have 0 posts.

Just another Moderator
Join Date: Sep 2005
Location: New Westminster, BC
Posts: 18,869
Thanks: 141
Thanked 513 Times in 487 Posts
Rep Power:
10
Many spots in the Eastern Caribbean come to mind, but the most awe-inspring place, for me, is Princess Louisa Inlet, BC Coast, head of Jervis Inlet.


Though it's a struggle to get there through 30 miles of narrow inlet with either a 25 knot inflow or no breeze at all, as you approach Malibu Rapids and enter Princess Louisa Inlet the sensation is near spiritual. Malibu is a tidal gate, very narrow S curved channel that hosts a large Church camp. (but that's not the spiritual part)

Once through the narrows, you are in a 5 mile long 1/2 mile wide gorge, with steep sided mountains rising to 5,000 feet all around you. At the head is the spectacular Chatterbox falls, about 100 feet high, fed by a multitude of streams cascading down the cliffs from as high as 4 -5,000 feet.

It is truly a spectacular place, dead quiet, not a breath of wind, the reflections of the cliffs on the water is amazing on a clear day. Darkness comes early, (the nightime dark is absolute!) and anchored or docked in the shadows of these majestic peaks is a very humbling experience.

One negative perhaps is the preponderance of powerboats, given the long slog to get there, but when all is quiet in the summer dusk it is really something to experience.
---
Last edited by Faster; 03-13-2007 at

05:04 PM

.
Seņor Member
Join Date: Oct 2004
Location: Narragansett Bay
Posts: 4,858
Thanks: 0
Thanked 1 Time in 1 Post
Rep Power:
15
We've sailed to several islands offshore from southeastern New England, with the smaller, less inhabited islands being the most beautiful. I wish we had experiences beyond New England in our boat, but it remains just a dream for the time being. Here're two photos from a recent sail to Block Island: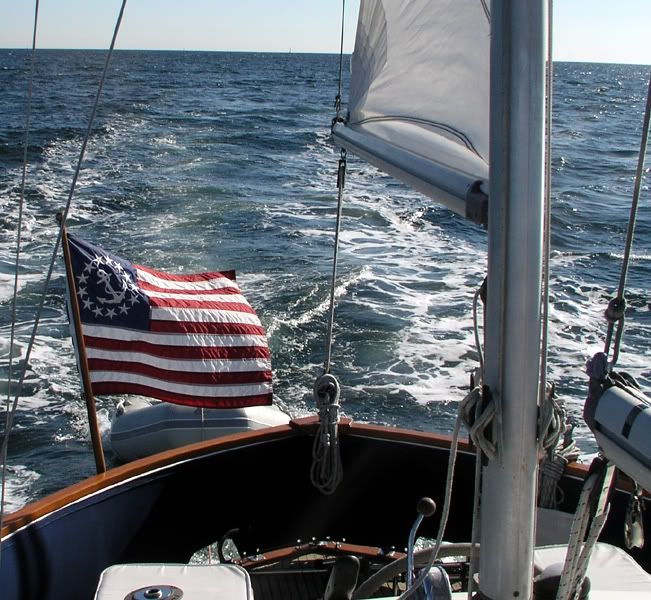 For the sheer beauty, adventure and exotic location however, I have to rate a tall ship charter we took aboard the Unicorn in St. Lucia, West Indies, as being at the top of our list. We were under full sail the entire sail down the Caribbean coast, from Castries to the Piton Mountains - with no worries about rigging, since the crew took care of those duties. I did take the helm for a few miles though. St. Lucia is a breathtakingly beautiful island.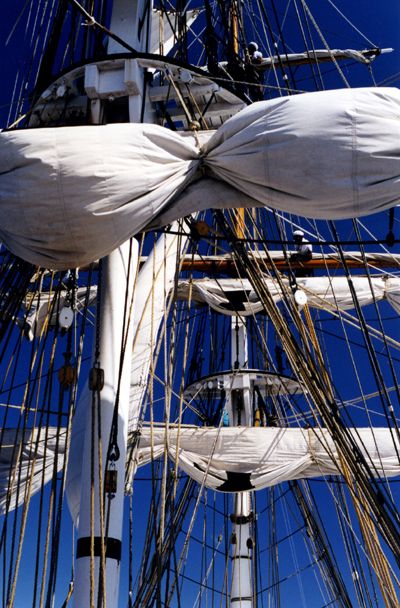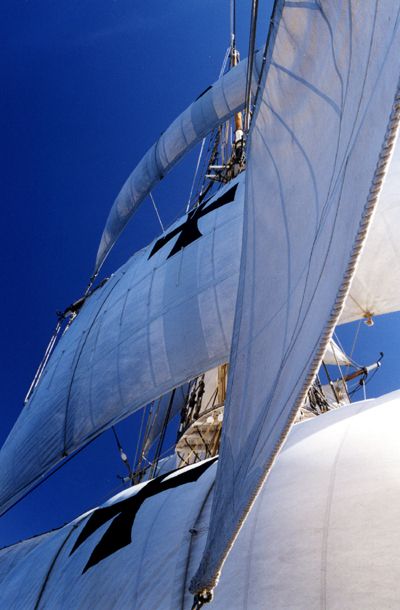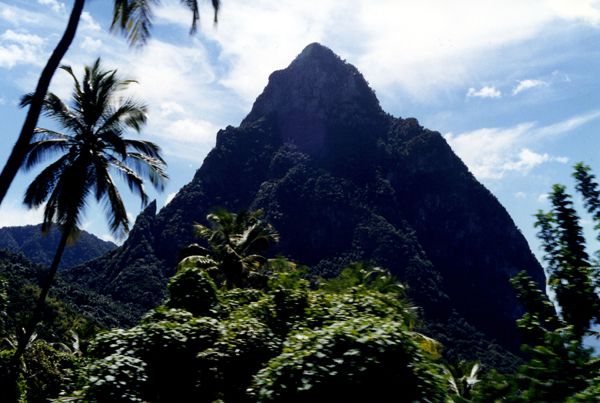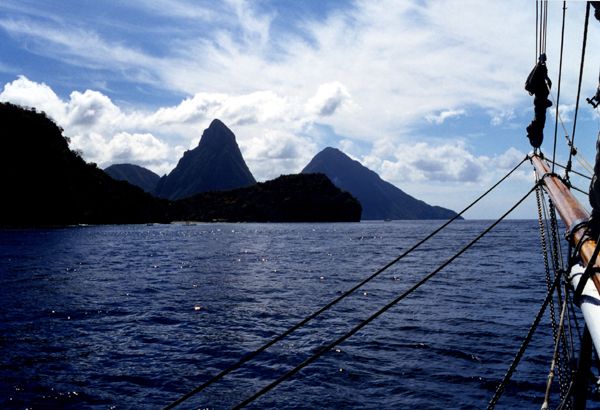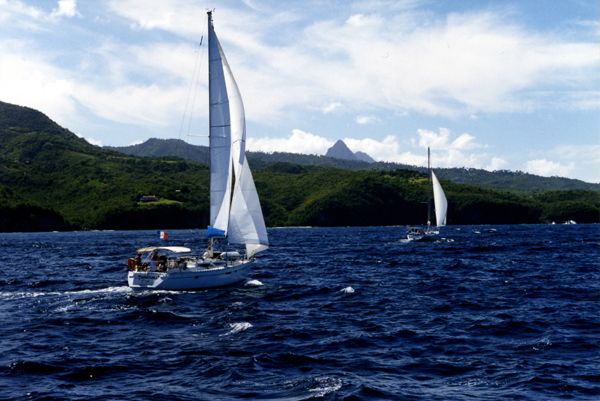 ---
True Blue . . .
sold the Nauticat
---
Last edited by TrueBlue; 03-13-2007 at

02:42 PM

.
A great week-end trip on Lake Erie is cruising to Put-In Bay on the western end of the lake. The harbor has several mooring balls and they provide a free water taxi to the dock about every 10-15 minutes. Once onshore, there are several places to purchase a cold one, similar to a smaller Duval Street in Key West. Several bars have live music and the "scenery" is pretty good.
moderate?
Join Date: May 2002
Location: East Coast
Posts: 13,877
Thanks: 0
Thanked 6 Times in 6 Posts
Rep Power:
17
Definitely the Abacos, Bahamas for me. After the long trip down the ICW and our first gulf stream crossing...the Abacos was a wonderland of incredible, water, beaches, fellow cruisers and wonderful reef snorkeling/diving along with the fun of the "hunt".
For me the most spectacular so far has been Irelands Eye-Traytown Harbour in Trinity Bay, Newfoundland & Labrador. The second most spectacular spot has been Notre Dame Bay on the North coast of Newfoundland & Labrador. It is spectacular. Pretty much virgin country. There are some pictures in the Photo Galleries that show these two destinations. One place I want to go to in the future is a community called Francois on the south coast of Newfoundland and Labrador. If you want to see what Newfoundland and Labrador is like by looking at pictures. Visit this site:
http://www.wright-photo.com/newfound.htm
---
Last edited by Ronbye; 03-13-2007 at

02:24 PM

.
Best Looking MALE Mod
Join Date: Jul 2006
Location: Washington State
Posts: 9,918
Thanks: 3
Thanked 125 Times in 57 Posts
Rep Power:
10
After a grueling passage (aren't the best places always preceeded by a grueling "something"??), here is a nice little picture of the Dry Tortugas:
And the boat:
And here is what a passage is all about:
---
Sailnet Moderator



1987 Tayana Vancouver 42, Credendo Vides, (Mom and Pops boat, F/T Mobile Live Aboards in Puget Sound)

My Website:
To view links or images in signatures your post count must be 10 or greater. You currently have 0 posts.


Follow My Blog at:
To view links or images in signatures your post count must be 10 or greater. You currently have 0 posts.


Follow me on Facebook:

To view links or images in signatures your post count must be 10 or greater. You currently have 0 posts.

Thanks Courtney.
Join Date: Sep 2006
Location: IL
Posts: 3,954
Thanks: 1
Thanked 1 Time in 1 Post
Rep Power:
13
I'd have to say Rottnest Island off the west coast of Australia. Beautiful water, white sand beachs, tons of wildlife.
---
hunter Legend 37 Semper Paratus
Formerly - Tartan 34C Yawl
Swabbie
Join Date: Feb 2007
Location: Northern Kentucky
Posts: 114
Thanks: 0
Thanked 0 Times in 0 Posts
Rep Power:
11
Bar Harbor, Bay Of Fundy, and Halifax if a Princess Cruise counts
I'd love to do that run on our own boat one day, but the water's really rough up there. Probably wouldn't want to do it in a dinghy.
We canoed on Lake Crescent at Olympic National Park, that was incredible. Got lucky with a nice clear day, very rare in that neck of the woods.
Kayaking in Aruba wasn't too bad either. I'll never forget looking down to see a big old sea turtle swimming beneath us.
Ferried out to Catalina Island a while back, that was definitely a sight to see.
The most beautiful lake I've been to was too small for boating, Hidden Lake at Mt. Rainer.
For years I've been trying to talk my wife into
canoeing The Yukon
, she wouldn't go for it.
Currently Active Users Viewing This Thread: 1

(0 members and 1 guests)