That's covered. I'm "selling" my old 33 footer to a friend without actually taking a penny for it. I will merely hold a lien against it. That way, I am listed on the insurance forms as "first creditor" for the entire boat value: if she sinks, I get the cheque for it. My friend gets the use of the boat while we are away for the cost of dockage, storage and maintenance, and as he's a general contractor who is also rebuilding an eight-metre class wooden wonder, I don't have many worries on that score.
If I decide I don't want it, he gets right of first refusal. If he doesn't want it, I sell it and give him a 10% commission for the care and feeding of, etc.
It's the only way I could think of to keep a hold on a boat which I've spent seven years fixing up, and which is perfectly sized and shaped for Lake Ontario, but which is just as inappropriate for offshore as my new passagemaker is to Lake Ontario (not so much inappropriate as oversized and undercanvased, really...more boat than is necessary).
Here's the old and new side by side. The blue one's "under new management" for a few years.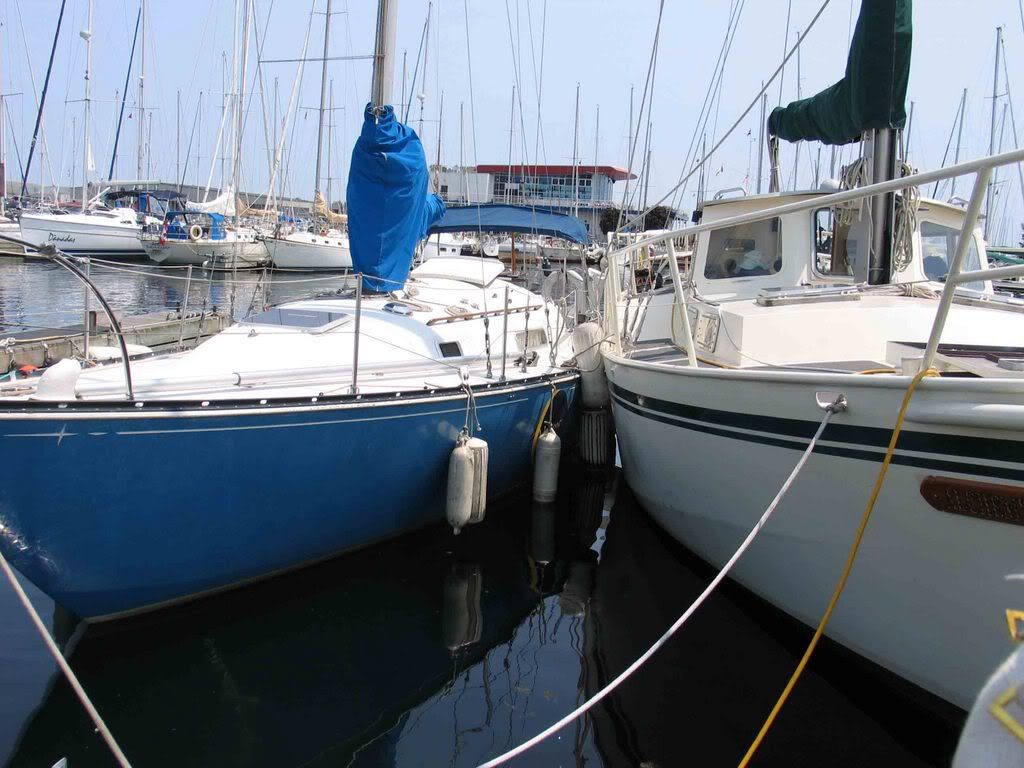 And underway. It's a leaner C&C design from circa 1970, more racer than cruiser, but we like its Spartan layout and speed.