03-23-2007
Señor Member

Join Date: Oct 2004

Location: Narragansett Bay

Posts: 4,853

Thanks: 0

Thanked 1 Time in 1 Post

Rep Power:

13
Kayaks are lots of fun. When extended cruising, we sometimes position our 2 Perception Sundance 9.5 kayaks on the forward coach roof, along with a towed inflatable. Normally though, when it's just the wife and I, just one will do.
The 9.5' models really are quite affordable - a pair cost us less than an inflatable of equal length, and no engine required.
Late in the day, just after a summer squall while approaching an overnight anchorage, we were blessed with this double rainbow.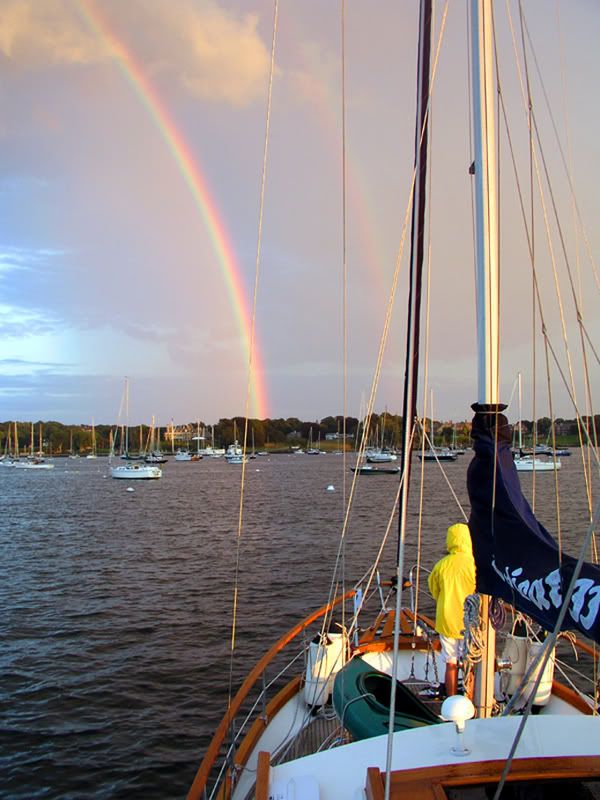 __________________
True Blue . . .
sold the Nauticat