04-16-2007
Señor Member

Join Date: Oct 2004

Location: Narragansett Bay

Posts: 4,853

Thanks: 0

Thanked 1 Time in 1 Post

Rep Power:

13
Thanks for the compliment . . . but I didn't carve them
. Orginally, I sketched a smooth skinned dolphin, but the Owner thought it was "too plain" and wanted it more stylized. Kind of a fantasy fishie I suppose. Here's a later conceptual I did, based upon his description . . .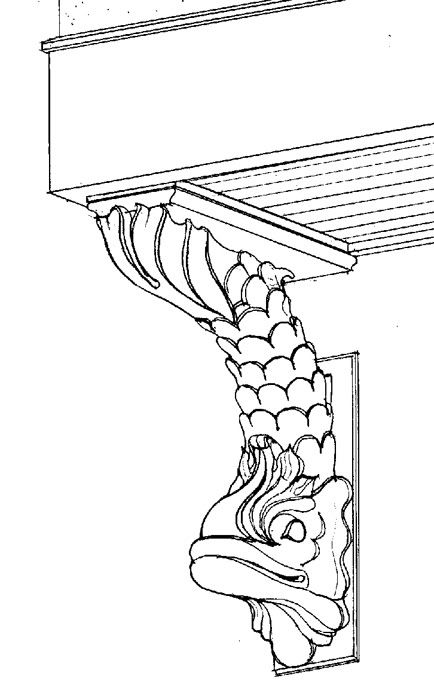 Throughout the house I designed/specified nautical references and icons, from terrazo floor patterns, bath tiles, stairway ironwork, glass window etchings and various carvings. The house is a bit over the top, but so is the Owner
.
sailortjk1 - I noticed you're in the contract door hardware business. You'd have fun filling our orders for dolphin door handles and sea creature cabinet knobs. Some were custom bronze sand castings.
__________________
True Blue . . .
sold the Nauticat