Ahhh. I do miss Dana Point. My Dad's boat was berthed there. Dana Point Marine Company, Dana Island Slip C16
---
Chris

S/V "The Jade Dragon"
1975 O'Day 25
To view links or images in signatures your post count must be 10 or greater. You currently have 0 posts.

Meet me at
To view links or images in signatures your post count must be 10 or greater. You currently have 0 posts.

Ignore Power = Currently Rebuilding
--
Senior Member
Join Date: Dec 2008
Location: Long Island Sound
Posts: 747
Thanks: 0
Thanked 1 Time in 1 Post
Rep Power:
9
Some great photos on here!!!!
Wow!!! Thanks for sharing. Beautiful.
---
To view links or images in signatures your post count must be 10 or greater. You currently have 0 posts.
Just another stop...
Join Date: Jun 2007
Location: Port Republic, MD
Posts: 483
Thanks: 0
Thanked 0 Times in 0 Posts
Rep Power:
10
Trinidad and Tobago
---
Just returned from T&T. Venezuela is on the horizon.
I'm going to bump this thread so we can get more pictures... I'll post some of my own once I get home... Great thread though.
Member
Join Date: Apr 2007
Location: Portland, ME
Posts: 560
Thanks: 0
Thanked 1 Time in 1 Post
Rep Power:
11
I'll oblige Nick,
Here are two sunset pics from our annual overnight sail around Monhegan Is, ME (2008):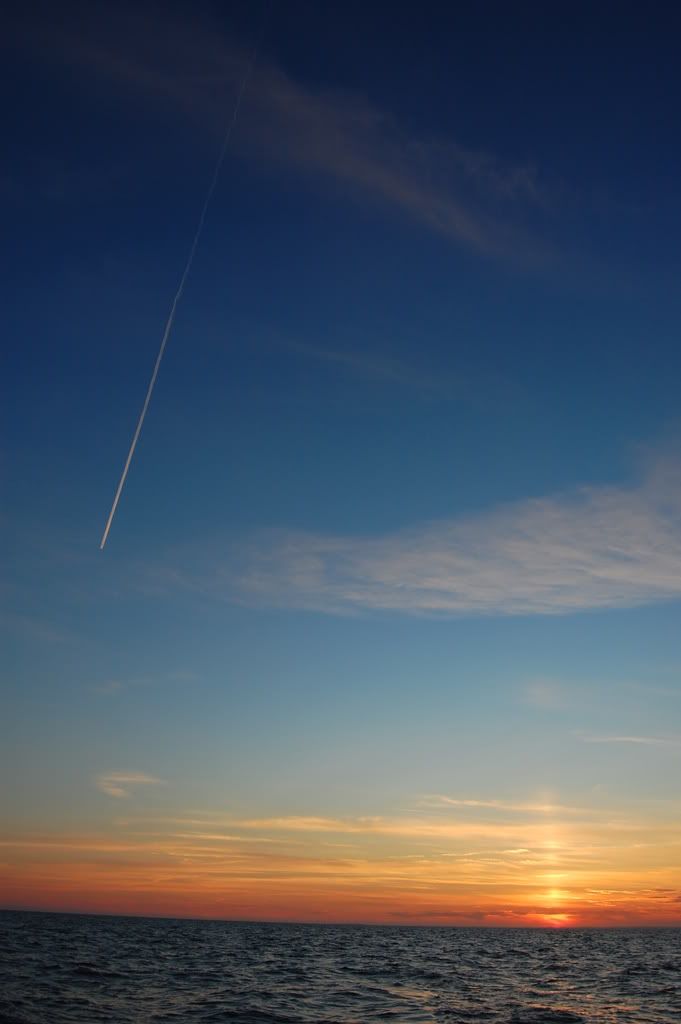 And here are two of the next morning: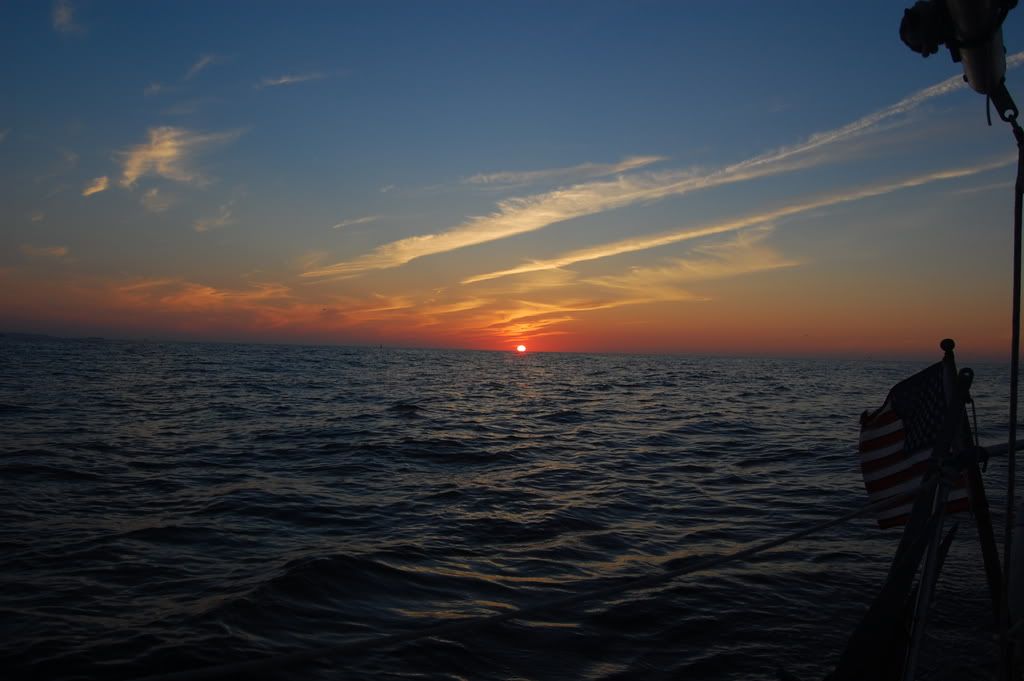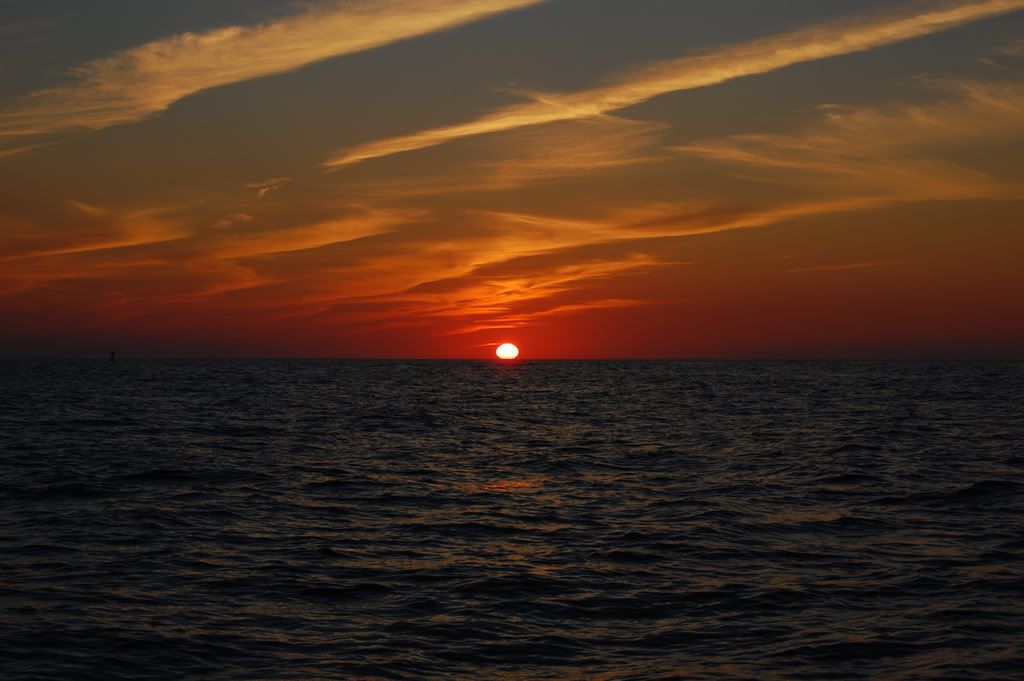 ---
S/V Gracie
P303
Here's mine as promised: (btw, the first one is upside-down)
Senior Member
Join Date: Oct 2008
Location: South Coast Ontario
Posts: 8,484
Thanks: 35
Thanked 93 Times in 82 Posts
Rep Power:
10
Dusk, Port Dover, Lake Erie.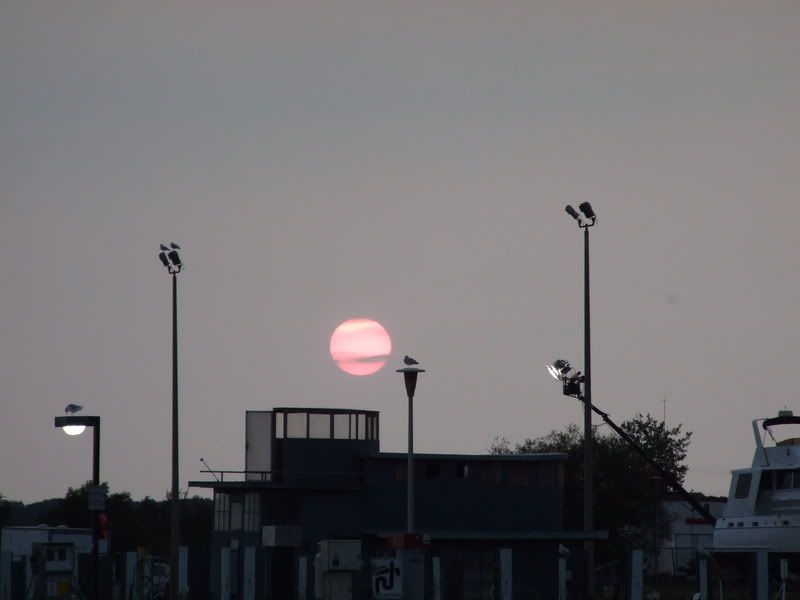 BTW, the bright crane lighting on the right hand side is not a regular feature of our harbour- George Romero was shooting his latest zombie flick in town.
Senior Member
Join Date: Jun 2008
Location: Docked in Oriental.NC USA
Posts: 164
Thanks: 0
Thanked 0 Times in 0 Posts
Rep Power:
9
Winter Sunset over Miami, FL
---
Whampoa

To view links or images in signatures your post count must be 10 or greater. You currently have 0 posts.

US East Coast
1962 40' Auxiliary Cutter
S.S. Crocker - Design # 330
Junior Member
Join Date: Feb 2007
Posts: 28
Thanks: 0
Thanked 0 Times in 0 Posts
Rep Power:
0
Currently Active Users Viewing This Thread: 1

(0 members and 1 guests)