04-08-2011
Senior Member

Join Date: Sep 2003

Location: Auckland New Zealand

Posts: 2,516

Thanks: 1

Thanked 32 Times in 29 Posts

Rep Power:

12
I just ran a direct trip on VPP from Texas to Panama testing all months (appears to be November) for the best wind direction/condition. It looks like this: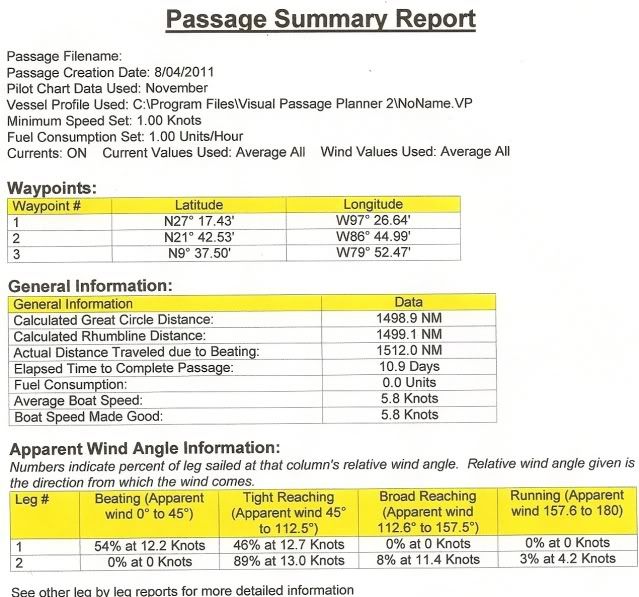 I don't think one should do a straight trip firstly because it is nearly 1500nm an also you will be passing some great cruising grounds but this shows that even in the best month, the wind isn't great.
Just an idea, you need to do deeper research.
__________________

To view links or images in signatures your post count must be 10 or greater. You currently have 0 posts.

__________________

"Two possibilities exist: Either we are alone in the Universe or we are not. Both are equally terrifying."

Arthur C. Clarke