10-23-2012
Senior Member

Join Date: Sep 2003

Location: Auckland New Zealand

Posts: 2,447

Thanks: 0

Thanked 30 Times in 27 Posts

Rep Power:

12
Re: How does a boat sink in 15 minutes?
---
Break the keel off a sailboat and leave a 10 inch wide by 5 foot long hole in the bottom of the boat.
The boat sinks in 15 seconds, the other 14 minutes and 45 seconds you float in the water (assuming you weren't down below when it happened) and wonder what happened.
How do I know this? I'm not answering that but . . . .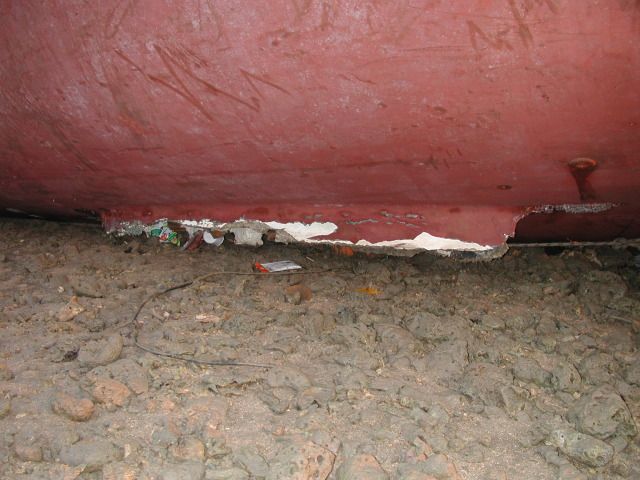 That used to have a keel attached to it.
__________________

To view links or images in signatures your post count must be 10 or greater. You currently have 0 posts.

__________________

"Two possibilities exist: Either we are alone in the Universe or we are not. Both are equally terrifying."

Arthur C. Clarke