Quote:
Originally Posted by
JonEisberg
Just curious, how would one "disable" the top swivel to convert your present system to a top-down furler?

Seems to me the only way these top-down systems work, is to have the dedicated bottom furling drum, where the tack attachment swivels independently of the torsion line... What am I missing, here?
On the Facnor AFX system there are two swivels
Top swivel is kind of strange
The torsion rope is fixed at one end, at the other end the halyard is attached, allowing the torsion (anti twist) rope to turn without turning the halyard.
The head of the sail is attached to a dyneema strop that rotates on a bearing on the outside of the swivel housing.
So when you furl, the torsion rope is turning but halyard and head of sail is standing still.
At the tack end the torsion stiff rope is fixed to the furling drum, so it rotates when the drum is operated.
The tack of the sail is attached to a dyneema strop that rotates on a bearing on the furler drum (same as head).
The asymmetric has a thin dyneema line attached to the luff - mid height (central furling line) that is also attached to the torsion stiff rope.
So when you furl the sail the dyneema line is furled and the sail is furled from mid luff.
So if I prevent the head attachment from swiveling I have the same top down system as Selden, Bamar and others use, just interested to find out what works best (w/o buying new kit).
Documentation here
http://www.facnor.com/uk/technical_s...ns_2012_uk.pdf
Tack of the asymmetric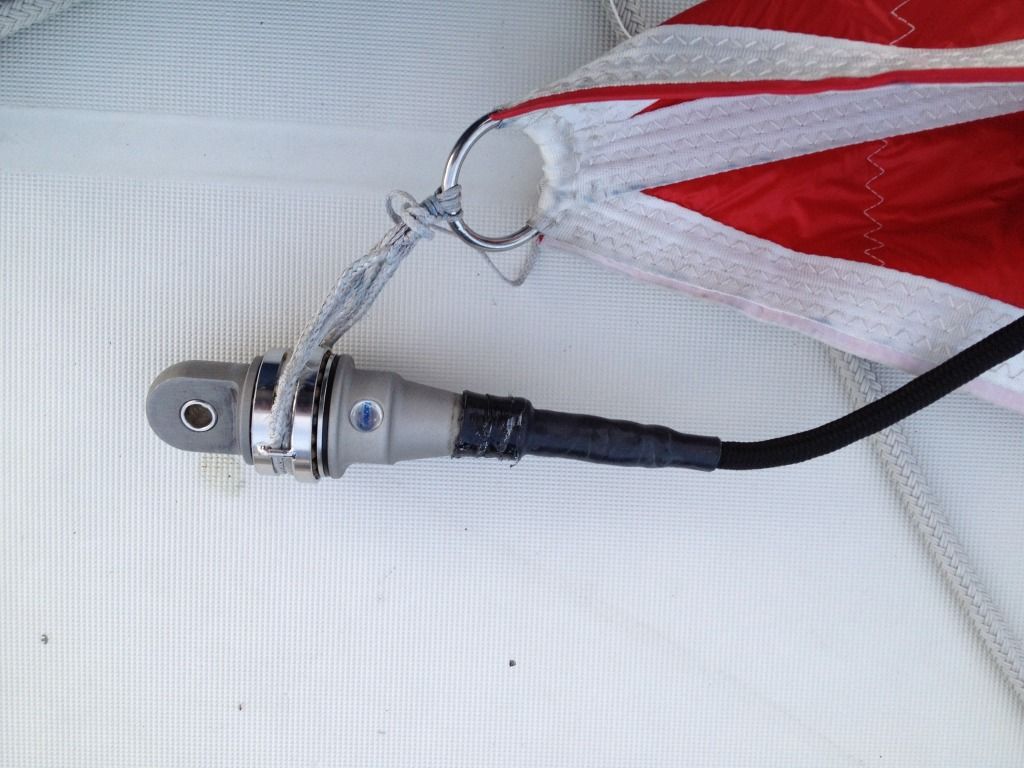 Head of the asymmetric
Tack of the Code 0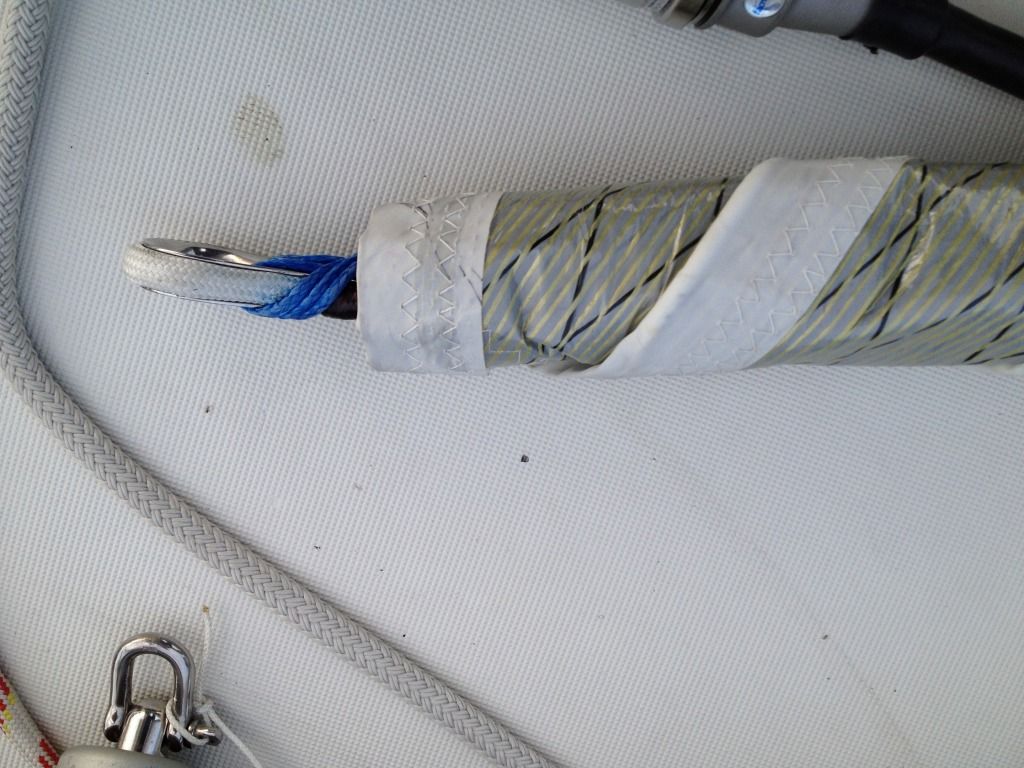 Head of the code 0 with the standard top swivel.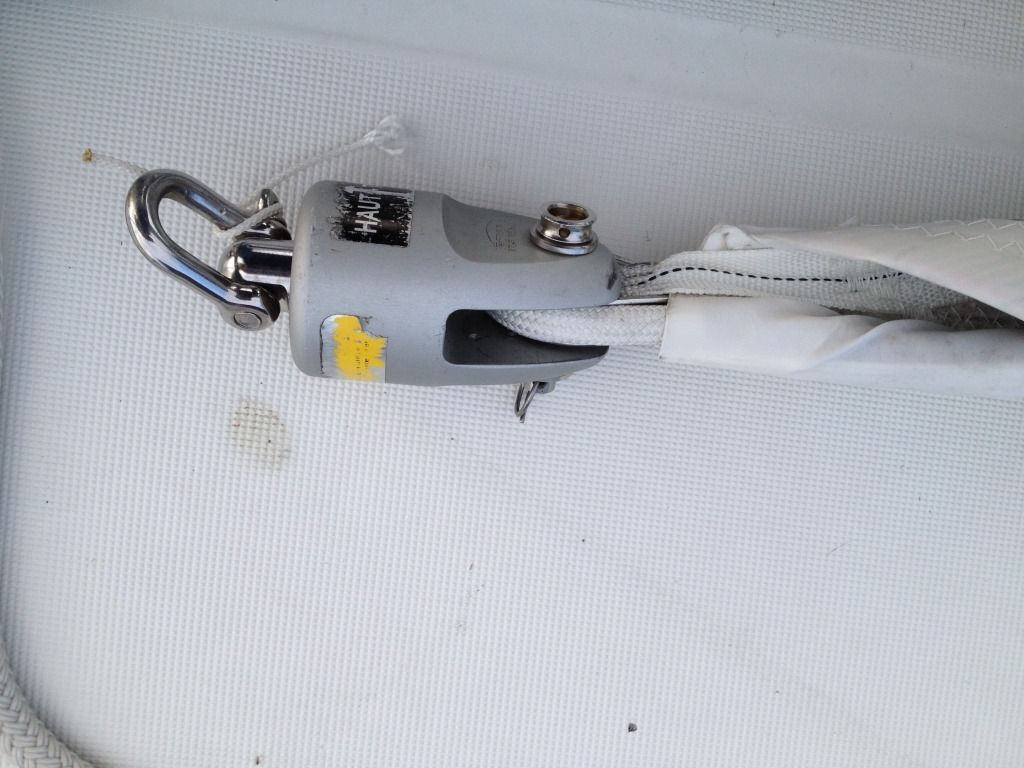 Furler in the position used for the Solent jib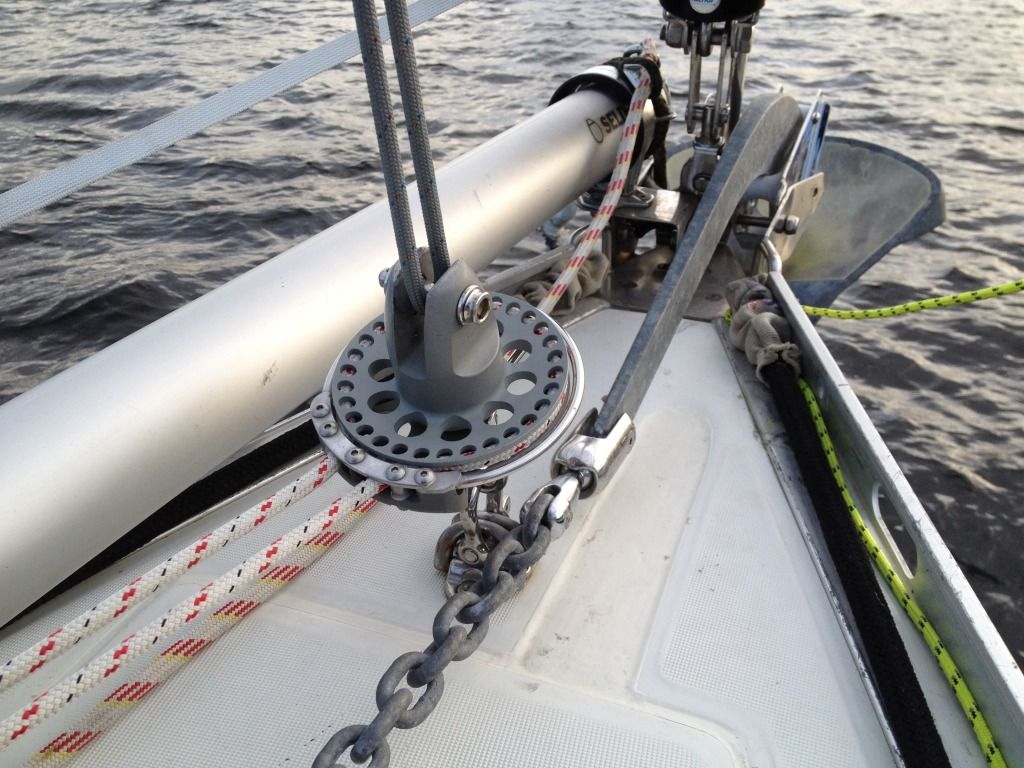 Maybee video's is better
Facnor ASYM-FX (at 0:27 you can spot the central furling line)
Bamar top down furler