Senior Member
Join Date: Dec 2010
Posts: 5,111
Thanks: 1
Thanked 227 Times in 187 Posts
Rep Power:
7
Re: sailing a spiritual experience
---
Quote:
Quote:
Originally Posted by jackdale
Jon

Technology has created a separation between humans and nature.

It is hard to feel at one with the boat when the autopilot is on; I don't even like the sound they make.
I have never sailed with wind vane self steering but that must be an amazing thing
It is, absolutely magical... I suspect that most of those who scoff at that aspect of vane steering, have never actually used one... We all know that feeling, when the engine is shut down, and the boat is being driven by the wind and sail power alone. Getting a vane set, and the autopilot turned off, well... it just takes that exquisite harmony of the boat with the elements to the next level... Blondie Hasler was an absolute genius, nothing less could have conceived the principle of the servo-pendulum wind vane...
I always have to chuckle when I see boats like this being prepped for their first offshore passage... I'd bet anything, that in their lust for an aft queen centerline berth, it never occurred to them that their autopilot motor and hydraulic ram will likely be groaning away less than an arm's length away from their head, all the way to Tortola... (grin)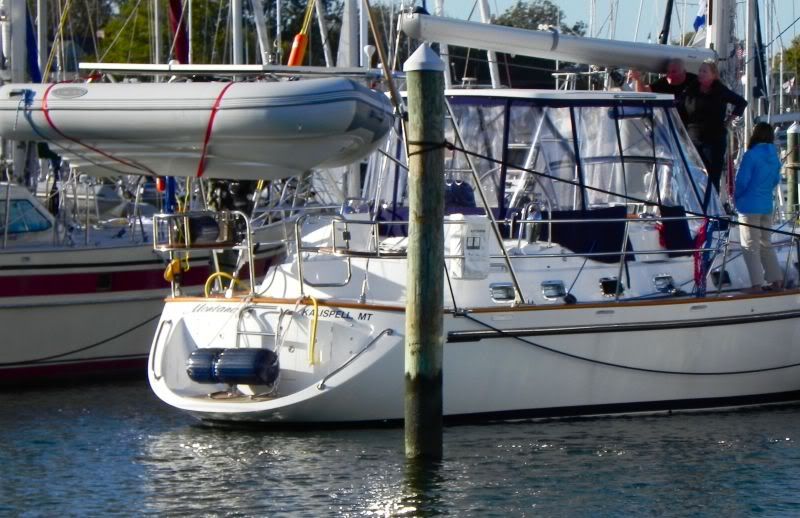 Currently Active Users Viewing This Thread: 1

(0 members and 1 guests)