Re: Marvels Mystery Oil
---
Quote:
Hey Jeff, C'mon down to the marina Saturday or Sunday and I'll mix you a Green Coconut Margaretta to kill the taste of the Mystery Oil.
Gary
we will be out on my wife's pontoon this weekend - we can surely stop over - what marina and slip in HDG.
you can't miss it! - it's bright orange with flowers down the side and will be sporting a new bright orange bimini top!
Senior Member
Join Date: Dec 2010
Location: Maryland - USA
Posts: 5,482
Thanks: 1
Thanked 48 Times in 44 Posts
Rep Power:
7
Re: Marvels Mystery Oil
---
I'm across the river in Owens Marina, right in front of the condos. My boat is at the upper end of the marina, on the bulkhead across from the floating dock. It's the Morgan 33 Out Island, blue sail cover, bimini cover, powder blue hull.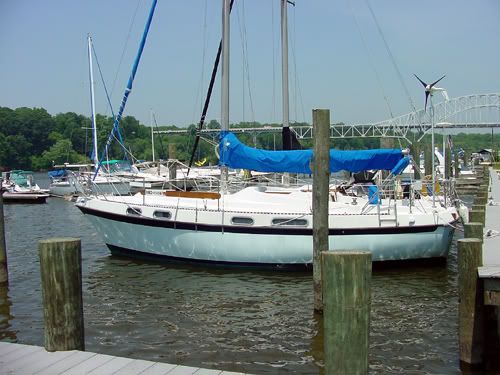 Call me on my cell before you come over (443)616-9402 so I can make sure there's lots of ice onboard, too.
Gary
Currently Active Users Viewing This Thread: 1

(0 members and 1 guests)