Senior Member
Join Date: Jun 2007
Posts: 2,708
Thanks: 0
Thanked 0 Times in 0 Posts
Rep Power:
11
Quote:
Originally Posted by PassionKid
I'm still very new at sailing -- so concentrating on actually keeping the boat in control takes my attention. When I'm approaching another boat -- I have one rule, and one rule only: give them the right of way. Regardless who who may "legally" have the right of way,
I strongly suggest you learn the Rules of the Road and learn to practice them. You may actually precipitate a collision by doing unexpected things.
They're really not that hard. Just remember "POW":
A vessel on a Port tack must give way to a vessel on a starboard tack
A vessel Overtaking another must give way
A vessel to Windward must give way
There are some others, but those three are the three you'll most likely encounter, sailboat-to-sailboat, as it were.
Quote:
Originally Posted by PassionKid
I'm in no rush. I'd rather take a few extra minutes to get where I have to go then spend some time treading water while watching my boat turn into a submarine.
It's not a question of whether you're in a rush or not. It's about avoiding collisions. It is best if everybody knows the rules and abides by them, while anticipating the other will not.
They
really
drilled these, and the others, into us in ASA 101 and ASA 103.
Jim
Member
Join Date: Jan 2001
Posts: 52
Thanks: 0
Thanked 0 Times in 0 Posts
Rep Power:
17
The problem is the same as that in many endeavors; just because ONE person understands the rules means only that one person understands the rules. Returning from the O'Day rOnDAYvous Sunday afternoon, we were on Starboard tack on a broad reach when we noticed a similarly sized Catalina coming towards us on port tack on our starboard side. There was a real possibility of collision, so I adjusted my course to pass astern. They waved-I didn't. The law of superior tonnage also applies. Tragedy averted, sailing is fun.
Pat and Bill, O40 Kukulcán, New London, CT
Senior Member
Join Date: Dec 2005
Location: Porter, IN
Posts: 4,647
Thanks: 1
Thanked 1 Time in 1 Post
Rep Power:
13
Quote:
Originally Posted by wlcoxe
The law of superior tonnage also applies.
I'll show you how I feel about tonnage rights!
Make them move! We have rights!
JUST JOKING!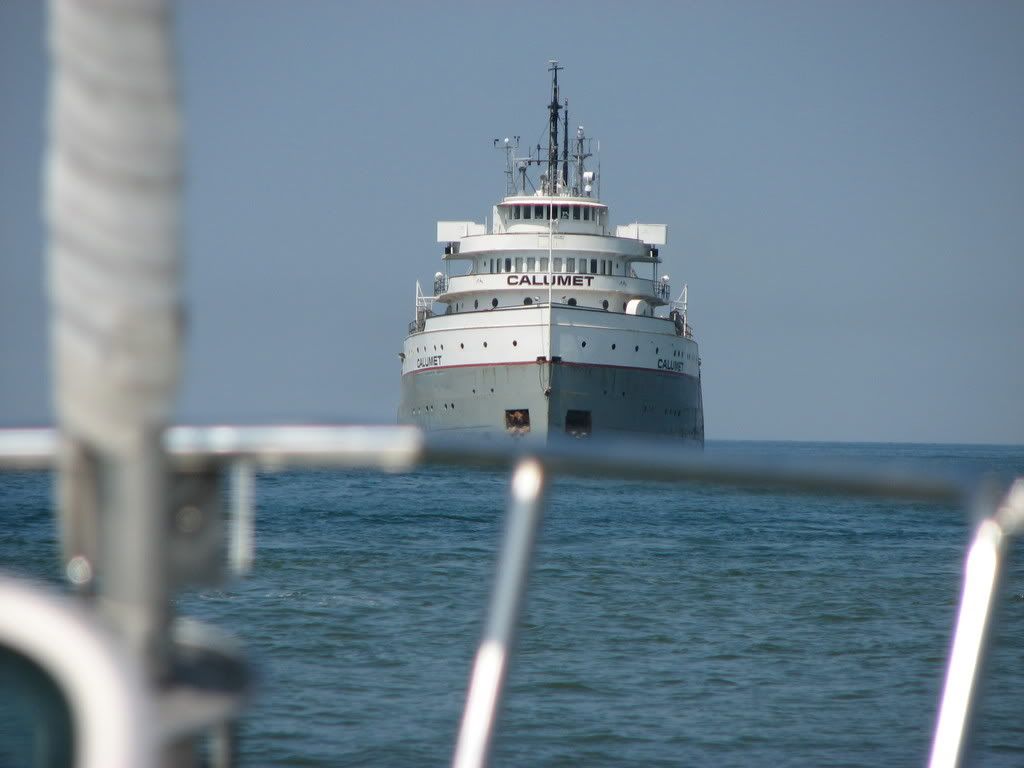 ---
Courtney is My Hero
If a man is to be obsessed by something, I suppose a boat is as good as anything, perhaps a bit better than most - E.B. White
Senior Member
Join Date: Jun 2005
Location: New Orleans
Posts: 2,162
Thanks: 10
Thanked 49 Times in 46 Posts
Rep Power:
12
Quote:
Originally Posted by GlenK
I hate to disagree with anyone, especially being the newbee that I am. But after reading Nolatom's reply I had to go to my ASA 101 text book. It stated that on the same tack "the windward boat shall stay clear of the leeward boat".
I'm sure that he just made a mistake. But I just had to correct it for anyone new to sailing that might take it as true. I am corrct aren't I???
I'm not sure about in close quarter so I'll have to take his word on that one.
You're quite right, I made a mistake typing, and have edited my original post by swapping out the two words.
Which brings to mind another jingle an old salt once said, in jest:
"Always Remember--Red is Green, and Port is Starboard" ;-)
Currently Active Users Viewing This Thread: 1

(0 members and 1 guests)