10-07-2013
the pointy end is the bow

Join Date: Aug 2006

Location: La Conner, Washington

Posts: 5,897

Thanks: 0

Thanked 16 Times in 16 Posts

Rep Power:

9
Re: Fraser Built Sailboats
---
So Nikko made it on to another sailor's blog this summer. We met up with some folks on a Hallberg Rassy 40 in Nanaimo. They tagged along with us up to Desolation Sound. We had a good sail across the strait, close hauled with 15 apparent. The HR40 took some pictures of Nikko's stern, as it got smaller and smaller and smaller. Bwa-ha-ha.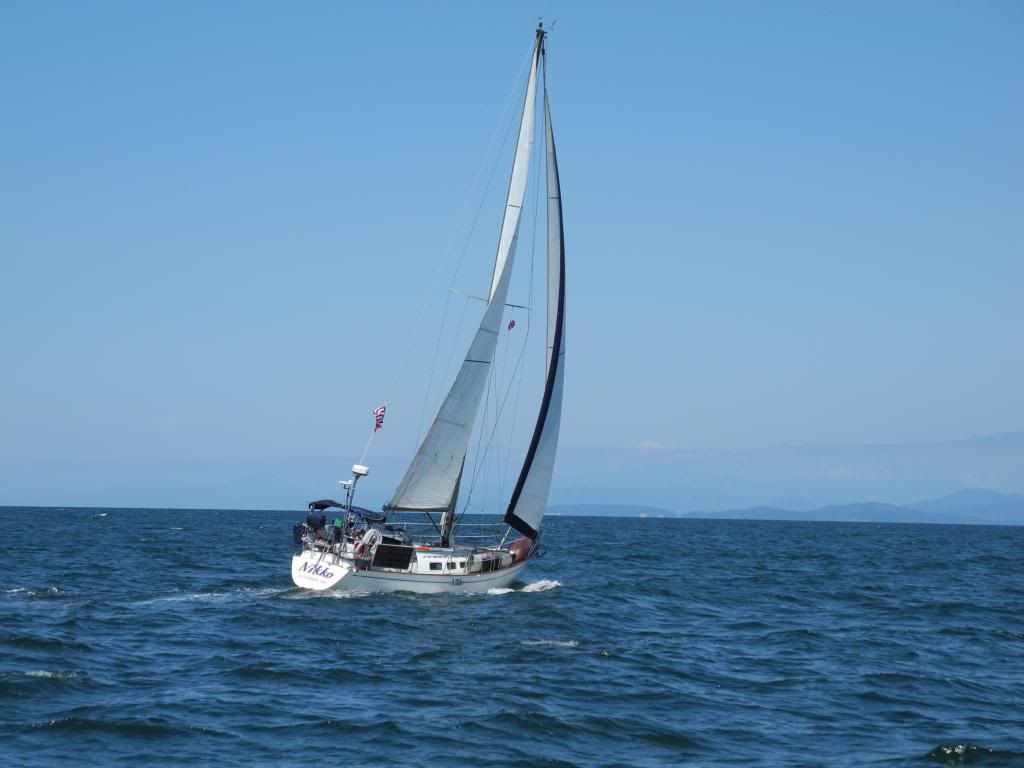 We met another Fraser 41 in Melanie Cove, "Circa" which was an owner finished boat. It turns out that we knew a lot of the same people who call Roscoe Bay their favorite anchorage. We hadn't bumped into each other before because we typically anchored up in July, while they were anchored up there in August. Small world.
The Fraser 41 for sale at the entrance of Gun Boat bay was still there this year.
__________________
Ray
S.V. Nikko
1983 Fraser 41
La Conner, WA


To view links or images in signatures your post count must be 10 or greater. You currently have 0 posts.


Boating for over 25 years, some of them successfully.