Member
Join Date: Sep 2008
Location: Vancouver
Posts: 39
Thanks: 0
Thanked 0 Times in 0 Posts
Rep Power:
0
Tips for Anchoring in Buccaneer Bay?
---
We've never been there but have been told by many that it's a great place and one that the kids will really enjoy. However, at first glance the anchorage looks like it's not all that well shelterd from the NW. Any tips, suggestions or cautions?
We've been told that Smuggler Cove is a good escape if things get really rough but it doesn't look like the kind of place you'd want to escape into in the middle of the night if things change on you. And besides, I'd rather try and avoid any late night excitement if possible.
---
-Scove

BLog:
To view links or images in signatures your post count must be 10 or greater. You currently have 0 posts.

Beneteau 411
Somewhere in the Caribbean with 3 kids in tow
Just another Moderator
Join Date: Sep 2005
Location: New Westminster, BC
Posts: 18,865
Thanks: 141
Thanked 512 Times in 486 Posts
Rep Power:
10
If you want guaranteed security then you really should anchor at Smugglers or Secret coves and day trip over to Buccaneer Bay. However Buccaneer is well sheltered from SE winds and would be fine then or in the typical quiet summer nights that we get.
Some people tuck into Water Bay, a small nook at the southern end of the bay but it has the locals' private "marina" making it pretty tight. Also north a bit and to the east there are a couple of islands and there's decent anchorage behind those, with some shelter from the NW as well.

The biggest problem with anchoring off the beach is that there is a real steep dropoff, and you'll go from 10 feet depth to 80 feet depth in a boatlength or two. This makes it quite difficult to stay far enough off the beach in large tides without anchoring in ridiculous depths, and the risk of dragging off the edge is quite real, esp if you get a switch in a breeze overnight.

We have stayed there but rarely... Smugglers is so much better security-wise, and we have found the beaches at Buccaneer to be occasionally sand-flea infested.

No denying it's beauty, though.

Another option in a NWesterly situation is to investigate Simpson Marine Park, which comprises a large portion of South Thormanby. There are several nooks along the south shore that offer good protection from anything but SE winds. One of the more westerly coves opens onto an old orchard/homestead and there's a small lake/marsh and a good road/trail to Buccaneer Bay - an easy walk of perhaps 40 minutes or so.

Buccaneer Bay is a worthwhile stop - but you'll find most do it as a daytrip, and many dinghy over from the mainland. But lets face it.. in settled weather in summer you can pretty well anchor on Halibut Bank and have a quite night.
---
Ron

1984 Fast/Nicholson 345 "FastForward"

".. there is much you could do at sea with common sense.. and very little you could do without it.."
Capt G E Ericson (from "The Cruel Sea" by Nicholas Monsarrat)
---
Last edited by Faster; 06-18-2009 at

01:50 PM

.
Just another Moderator
Join Date: Sep 2005
Location: New Westminster, BC
Posts: 18,865
Thanks: 141
Thanked 512 Times in 486 Posts
Rep Power:
10
Some pictures to back up the previous post...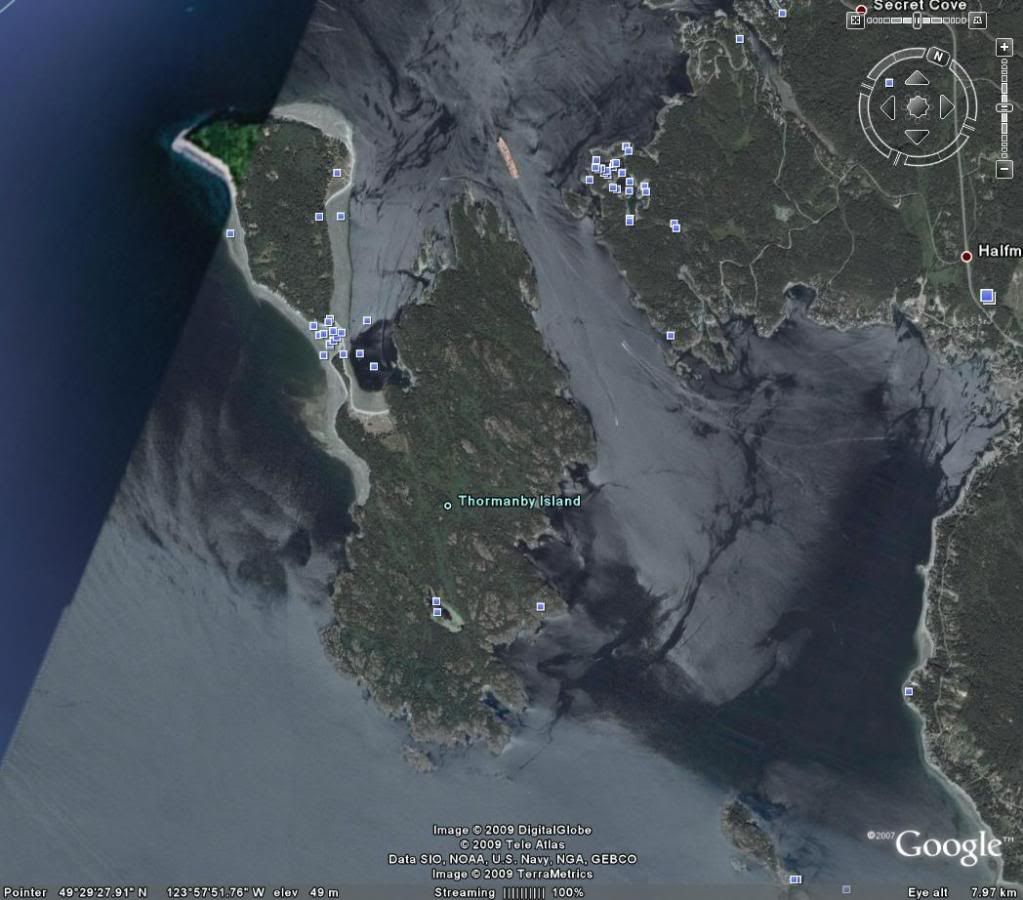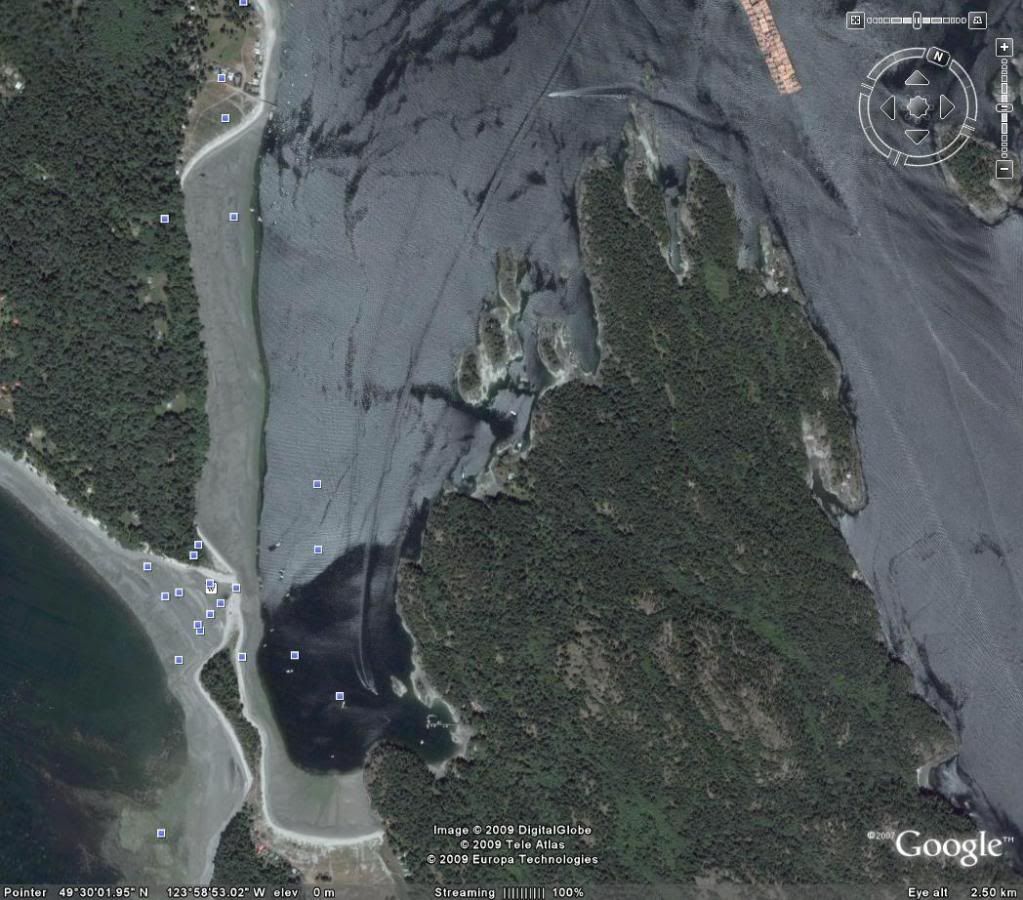 ---
Ron

1984 Fast/Nicholson 345 "FastForward"

".. there is much you could do at sea with common sense.. and very little you could do without it.."
Capt G E Ericson (from "The Cruel Sea" by Nicholas Monsarrat)
Senior Member
Join Date: Dec 2008
Location: Calgary, AB, Canada
Posts: 9,298
Thanks: 35
Thanked 76 Times in 71 Posts
Rep Power:
9
Martyn Clark has an article in Pacific Yachting on the four considerations of anchoring. In the section on depth he specifically mentions Buccaneer Bay as being to depth to anchor safely.

Jack
---
__________________
ISPA Yachtmaster Ocean Instructor Evaluator
Sail Canada Advanced Cruising Instructor
IYT Yachtmaster Coastal Instructor
ASA 201, 203, 204, 205, 206, 214
As I sail, I praise God, and care not. (Luke Foxe)
Currently Active Users Viewing This Thread: 1

(0 members and 1 guests)