12-29-2014
Just another Moderator

Join Date: Sep 2005

Location: New Westminster, BC

Posts: 16,085

Thanks: 99

Thanked 281 Times in 271 Posts

Rep Power:

10
Re: Propane Tank Hanging Rack (cockpit rail)
---
We built our own out of 1/2" SS tubing.. about 4 feet or so bent into a shape as shown below. You'll need access to a proper tube bender for the right angles, but the ring can be formed over a mandrel or the tank's bottom ring itself. The two 'uprights' were then clamped to a pushpit upright or a stanchion. The distance from the ring to the upright ends needs allow for the actual tank diameter, of course.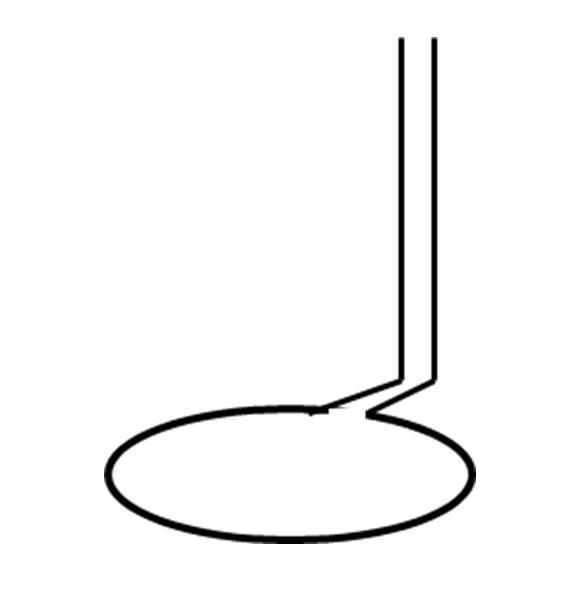 Here's two hung with such a setup: a few bungees secured the tank(s) to the rail and the ring. btw - we had very little issue with rust compared to a similar tank in a 'locker'..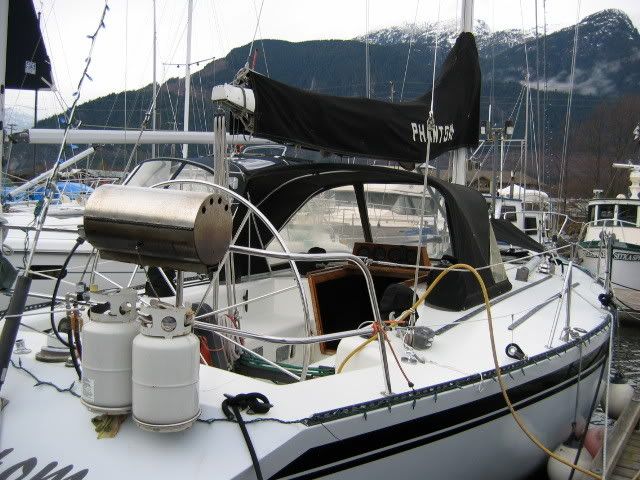 __________________
Ron

1984 Fast/Nicholson 345 "FastForward"

".. there is much you could do at sea with common sense.. and very little you could do without it.."
Capt G E Ericson (from "The Cruel Sea" by Nicholas Monsarrat)
---
Last edited by Faster; 12-29-2014 at

11:55 AM

.