Hi Mike,
I never saw any water in Thailand that is clear.
Phang Nga Bay is extraordinary. You basically have the choice of cruising there or going out into the Andaman to the Similan Islands or Phang Nga Bay.
My sugestion is Phang Nga Bay because Similan Islands is just snorkeling and you can do that anywhere in the world, and anywhere on the Great Barrier Reef is 20 times better.
Phang Nga Bay, conversely, is unique with its extraordinary limestone cast islands.
People will try to warn you off Phi Phi Li (forums like this are full of grumpy old nay sayers!) but I suggest you overnight in Phi Phi Li get there late and leave early and you will be the only boat there! Grab a mooring, its free. We spent about a week there, but you can't.
PhiPhiLi by ourselves!!
Phi Phi Li
Phi Phi Don the larger island close by is the best set of resturants you are likely to find! The anchorage is a pain so make sure you are dug in, you may be a bit away from the dinghy dock but thats fine.
Your trip up around the islands in the bay will be weird because the water does get cloudy. They say you can swim in it but... Ummmmmm..... Well see what happens.
When you get to James Bond Island don't be disappointed! The film was shot in 1964 and the island is unrecognizable.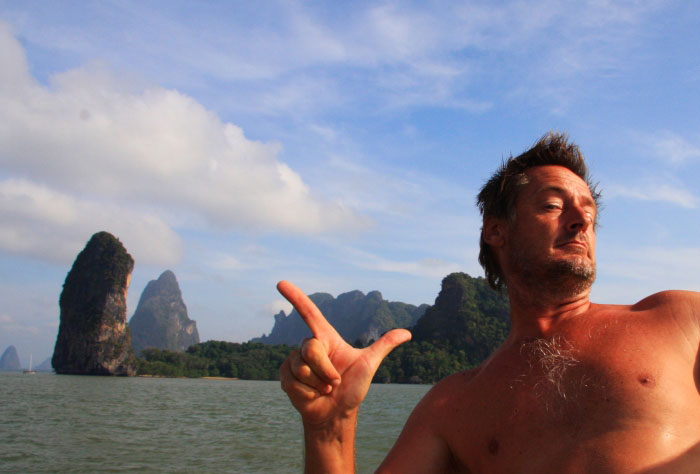 James Bond on his Island!
Even though the island isnt recognizable look at the scenery! its just amazing.
Do some of the dopey, touristy crap too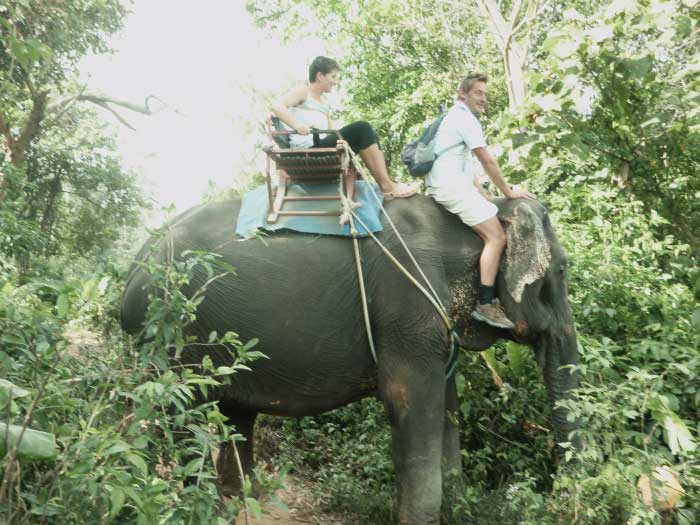 Don't forget the little rip off merchants will try to make you pay extra at the end to 'feed the elephant'
Have fun!