Senior Member
Join Date: Oct 2010
Posts: 1,833
Thanks: 24
Thanked 79 Times in 77 Posts
Rep Power:
10
Re: Fuel tank faux pas
---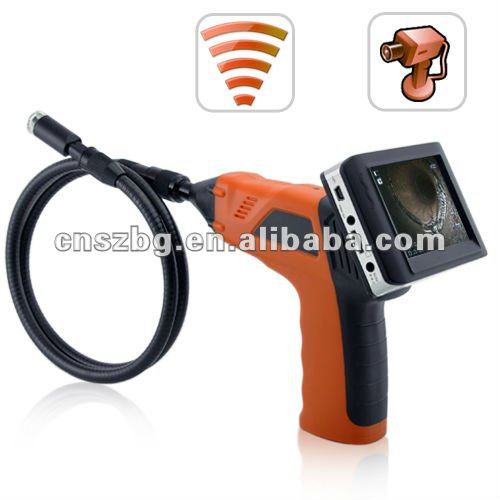 Get something like this, tape a magnet to the end of it. Or use a magnet probe and use the scope to guide it.
They had these at Wal-Mart the other day for about $65.
Fuel won't hurt most of these. Police use them to inspect gas tanks for contraband.
---
On the northern Gulf of Mexico.


"Best thing to do is get her out on the ocean. If anything's gonna happen, it's gonna happen out there." Captain Ron Rico
Senior Member
Join Date: Feb 2010
Location: Narragansett Bay
Posts: 21,426
Thanks: 84
Thanked 607 Times in 583 Posts
Rep Power:
12
Re: Fuel tank faux pas
---
That's a real *****. Has to come out, however. Maybe a good time to install an access panel to clean the tank, if you don't have one.
---

To view links or images in signatures your post count must be 10 or greater. You currently have 0 posts.

Jeanneau 54DS

In the harsh marine environment, something is always in need of repair. Margaritas fix everything.
Senior Member
Join Date: Sep 2009
Location: Kingston Washington
Posts: 662
Thanks: 0
Thanked 9 Times in 9 Posts
Rep Power:
11
Re: Fuel tank faux pas
---
Thanx lots
The magnet thru the fill tube luckily worked out.... Otherwise I'd have to pull the tank as there's not the clearance to remove the top plates. Lesson learned maybe to put in a access port in the cockpit floor above the level gage sensor assembly plate.
---
Walt Elliott
Kingston WA
Puget Sound
Cal-29
Currently Active Users Viewing This Thread: 1

(0 members and 1 guests)
Similar Threads
Thread
Thread Starter
Forum
Replies
Last Post
Fuel tank for First 42

first42

Beneteau

16

12-26-2014

11:01 AM

Fuel Tank

Midnight Mist

P30

6

01-22-2014

01:21 PM

fuel tank

ronsat123

Gear & Maintenance

0

03-04-2013

10:05 PM

Plas Deck faux teak

wyejay

Gear & Maintenance

1

01-18-2010

05:32 AM

Fuel tank

doalmo

Gear & Maintenance

0

10-13-2004

02:40 PM