Junior Member
Join Date: Jun 2006
Posts: 17
Thanks: 0
Thanked 0 Times in 0 Posts
Rep Power:
0
Best way to find a boat owner? (Poulsbo, WA)
---
So I was wandering through the docks in Poulsbo Washington, and saw this absolutely beautiful wooden boat. It looked to be around 50 feet (I'm suspicious it's a 51 Formosa according to my online research). It was named Earendil, out of Portland OR. I took a few photos (linked a few below) because I thought it looked awfully beautiful.
Not that I have a lot to say, but I'd just love to hear more about the boat, where it came from, where it has been, how it handles, etc. Simply a "Wow, you have a beautiful boat, tell me more!".
Anyway, I've seen gorgeous boats before, and wanted to know more. Anyone know a good (polite) way to find the owner?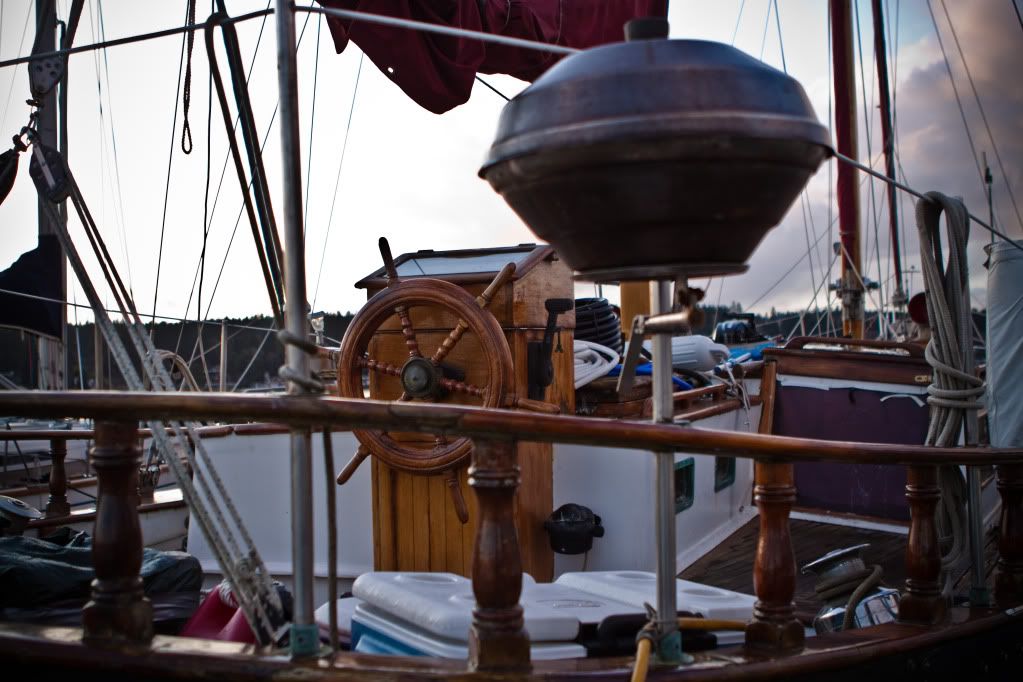 Junior Member
Join Date: Jun 2008
Posts: 18
Thanks: 0
Thanked 0 Times in 0 Posts
Rep Power:
0
Just go back down to the dock and ask around,what's the big deal?Owners love to talk/brag about their boats.
Gin Swilling Yacht Monkey
Join Date: Aug 2011
Location: S.F. bay area, CA
Posts: 111
Thanks: 7
Thanked 4 Times in 4 Posts
Rep Power:
9
Member
Join Date: Oct 2011
Location: South Carolina
Posts: 41
Thanks: 0
Thanked 0 Times in 0 Posts
Rep Power:
0
Lol..... go rent the movie "Captain Ron" you will see that boat throughout the whole movie.
Courtney the Dancer
Join Date: Nov 2000
Location: San Juan Islands., WA, USA
Posts: 3,971
Thanks: 5
Thanked 32 Times in 31 Posts
Rep Power:
20
I leave a note on the boat (in a zip lock bag) with my contact info. and ask them to call if they wouldn't mind telling me about their boat.
It's about 50/50 if they call.
---
John
SV Laurie Anne
1988 Brewer 40 Pilothouse


Señor Member
Join Date: Sep 2007
Location: North Florida
Posts: 1,457
Thanks: 8
Thanked 22 Times in 21 Posts
Rep Power:
13
From the USCG documented vessel database:
+++++++++++++++++++++++++++
(13 of 15)
Vessel Name: EARENDIL
USCG Doc. No.: 977385
Vessel Service: RECREATIONAL
IMO Number: *
Trade Indicator: Recreational
Call Sign: WBB3318
Hull Material: FRP (FIBERGLASS)
Hull Number: FBB510201080
Ship Builder: FORMIOSA BOAT BLDG CO
Year Built: 1981

Length (ft.): 50.8
Hailing Port: PORTLAND OR
Hull Depth (ft.): 10

Owner: JAMES RICHARD COLLIER JR.
440 NE HOSTMARK ST PO BOX 2066
POULSBO, WA 98370 Hull Breadth (ft.): 14.1

Gross Tonnage: 26

Net Tonnage: 24

Documentation Issuance Date: September 16, 2011
Documentation Expiration Date: October 31, 2012
Previous Vessel Names: No Vessel Name Changes
Previous Vessel Owners: JAMES RICHARD COLLIER JR.
EARENDIL CORPORATION
Junior Member
Join Date: Jun 2006
Posts: 17
Thanks: 0
Thanked 0 Times in 0 Posts
Rep Power:
0
Well I'm impressed. Where do you look up this information?
I don't discuss my member
Join Date: Feb 2003
Location: Under a boat, in a marina, in the San Francisco Bay
Posts: 2,591
Thanks: 15
Thanked 53 Times in 50 Posts
Rep Power:
17
Senior Moment Member
Join Date: Jun 2011
Location: West Vancouver B.C.
Posts: 13,256
Thanks: 91
Thanked 129 Times in 124 Posts
Rep Power:
9
Arrrrr maties - them Formosas fulfill all me boyhood pirate fantasies.
Quote: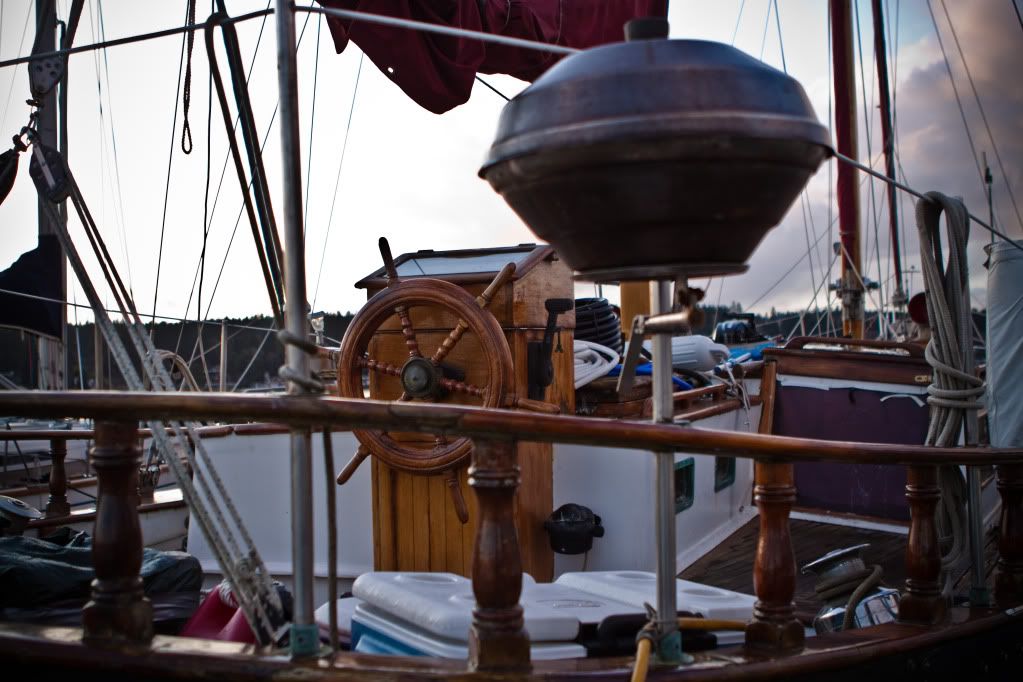 ---
I, myself, personally intend to continue being outspoken and opinionated, intolerant of all fanatics, fools and ignoramuses, deeply suspicious of all those who have "found the answer" and on my bad days, downright rude.
Junior Member
Join Date: Sep 2016
Posts: 5
Thanks: 0
Thanked 1 Time in 1 Post
Rep Power:
0
Re: Best way to find a boat owner? (Poulsbo, WA)
---
Hi--- I am the former owner of Earendil---from 1985-2009. I recently (7/2016) tried to find her during a brief visit to Poulsbo, but without success. She is a Formosa 51. I had her painted black with white trim to give her a more classic look. Had new masts built (old ones were rotten) and made the spreaders myself--a great learning experience. Raised two kids on the boat. Son is a now a licensed captain (as is his mom, my ex-wife), a dredge captain, and scuba diver. Daughter is an active boater. As you may guess, we lived aboard.

For about 10 years, I had the boat in Santa Cruz, CA--a great location. With a roller-furling, boomless main, Earendil has a great deal of deck space--great for taking groups out to watch the Wednesday evening Beer-can races, sail to a near-by cove, have a BBQ, and enjoy our on-board blue-grass band (with a double-bass, yet).

Earendil comes from Lord of the Rings. He was a half-elven sailor and the father of Elrond. The word actually means "bright star" (or "bright Angel"). It comes from the opening line of an old Anglo-Saxon poem, the Crist of Cynewulf, about which Tolkien was an expert. Coincidentally, the boat's former name was "Eseta", a Tongan version of the name "Esther", which in term is an old Persian word meaning "star".

If you know where Earendil is now, or would like more info, please post your questions or information----Ted Holland
Currently Active Users Viewing This Thread: 1

(0 members and 1 guests)