Discussion Starter
·
#1
·
Just like last year, an the year before, I am making 2 spots available to those that want to sail Giulietta. In 2007 I was graced by the presence of Tom and Marc, in 2008 the guests were Chuckles, Mary and Becky..
So, if you want to ride Giulietta, in 2009, here's your chance. 2 or 3 days at sea for free....I even buy your miserable food while with me...while we're on the boat..
The date is still a little uncertain, but it is for sure in the 1st week of June maybe early 2nd week of June. Right now we're thinking 9th or 10thof June.
The boat gets painted every year in the end of May, so depending on some stuff that needs done while she is dry, the date may shift a day or so..
I am taking my boat from Cascais to Vilamoura (get the coordinates on google earth) for my summer vacation of 3 months.
The journey will take two days and is only around 200 nautical miles, not much. but we may just make it in 3 days..don't know yet..
I will decide on the day we leave if we go straight or stop for the night in Sines, as my stomach tells me, but you will be sailing for 2 or 3 whole days, even if we arrive earlier, and spend 3 to 4 days on the boat, if you want.
Normally I do it in one run, but since I have been inviting guests for the 3rd time now, we normally stop in Sines for some good fish and excellent wine. I like to stop there and eat good food.
I do that at proximately 25 to 40 miles off the coast, so it will "blue water" if you want to. Or near the Cost and it will be "coastal" if you want to, I am pretty open to that.
One thing I want you to know, we will be crossing Sagres cape (the little corner Southwest of Portugal, just before we turn East, known as the Horn of Europe) during the day...if you are man enough, to do it. (Last year and the year before, it was very calm, so maybe this year will be the same??? Who knows??
If the seas are rough there we will get wet, seas are normally over 10' and the wind is always over 30kts gusting more.
Here's your chance for a you tube video to show Mummy.... Then a reach, after we cross the cape of 2 hours at very cool heeling angles.
I am going with my bowman, Mr. Lead Head and off course... Fred.
Lead Head can play songs with his farts.
I can take some of you along if you want to.
All you have to do is let me know with some time so I decide if I like you..(sorry no weirdos and freaks or "I know everything, cause I've been around the Horn 12 times last week", and must be someone I know from here), and show up in Lisbon Airport the day before or 2 days before we leave.
As I said leaving is between the 9th and the 11th, depends on my work schedule. If we get delayed you can either stay on the boat or at my house.
Once we arrive to Vilamoura, you can stay at a whole bunch of quite reasonably priced hotels, and if me and the family stay in Vilamoura a few more days, I will get you to a Bus to Lisbon..then get you to the airport again so you go home and tell your friends.
You need to work nothing on the boat (other than sailing it), need to do nothing, Giulietta my wife will pick us up in Vilamoura, and drive us back to Lisbon, where I thank you for your help and say good bye to you, either thinking you're an ******** or a good guy..
All I require from you:
1) Know how to sail or at least maintain heading
2) Not to whine
3) cook breakfast
4) bring dry clothes
5) be happy and take jokes about your face
6) withstand Leadhead's fart's smell
7) Go away after we arrive to Lisbon...I already have 2 kids.
Flights from Newark to Lisbon around $500 to $700. You check that, buy your return ticket I am not your daddy.
If you want, show up a few days earlier, and enjoy Portugal for a while, then we're off...I can sleep 3 in my house.
Come along...I can't sing......but I know some jokes, besides we can badmouth SD and make jokes about Camaraderie and CK...
you will get some really good experiences with knowledgeable people, get to drive a fast boat and get some experience with really big ass spinnakers..
There will be some night sailing or motoring..and some will be required to wake up at 4:30 to drive...because I want to sleep at that hour..
If the wind is really going...guaranteed hi speeds!!
OR
If the wind is bad, we'll stop in Sines for a good fish and excellent wine at the fisherman's restaurant
Admission subject to approval after we talk and I see you ugly face in a photo, that if I already don't know you..
Portugal does not require VISA for US citizens.
Like I said, the date is a bit uncertain as of now, but will be firmer after April 16th.
Why am I posting this now?? so you can get cheaper rates.....
If you aren't sure it's worth the trouble..ask Tom, Val, Chuckles, Mary, Becky, Joel, Jaymee, TDW....
a few photos from previous trips:
Sines
Cape St. Vincent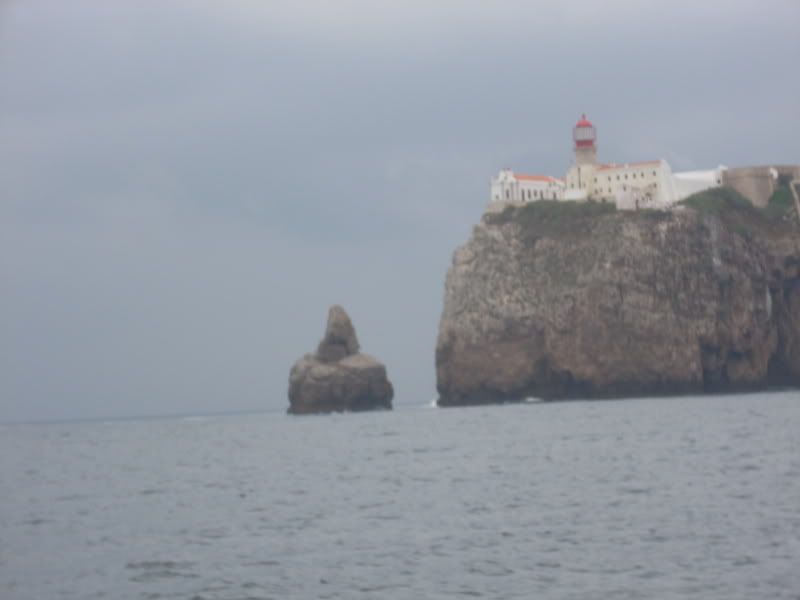 Cape Espichel (this one we almost touch)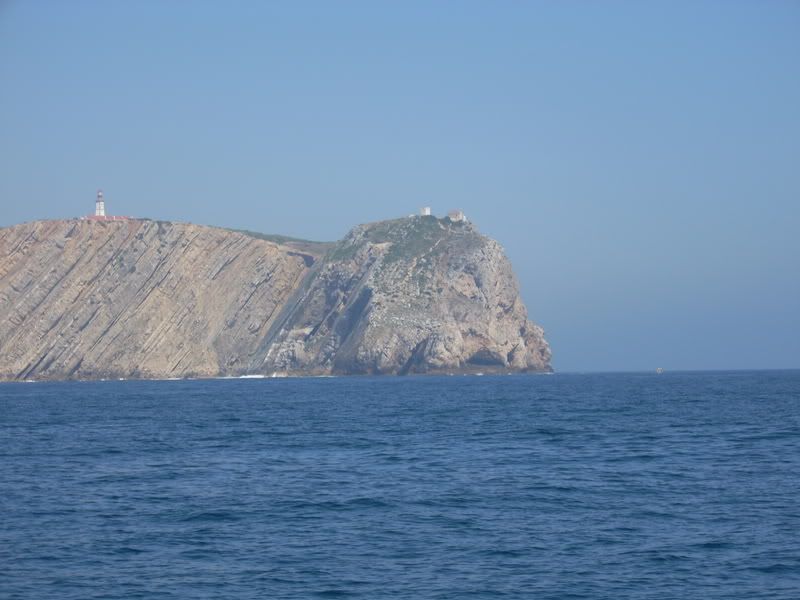 Tom and Marc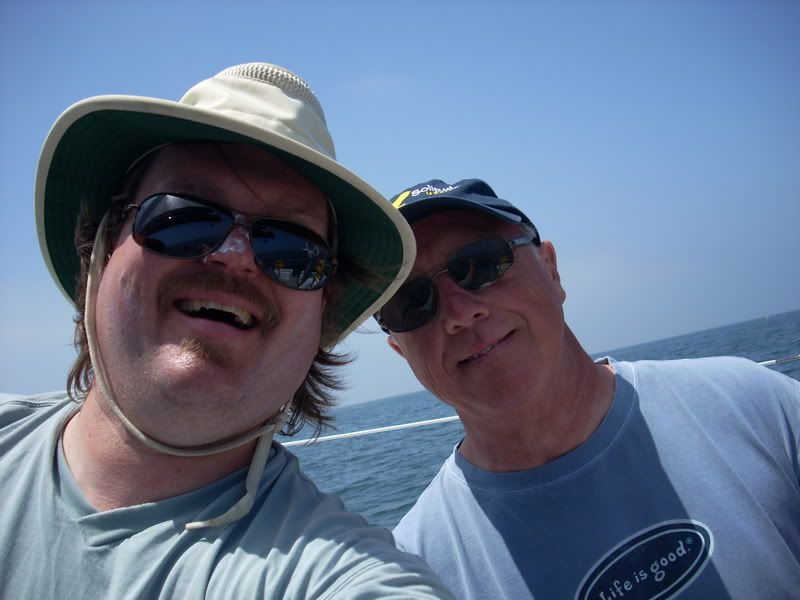 Chuckles and Mary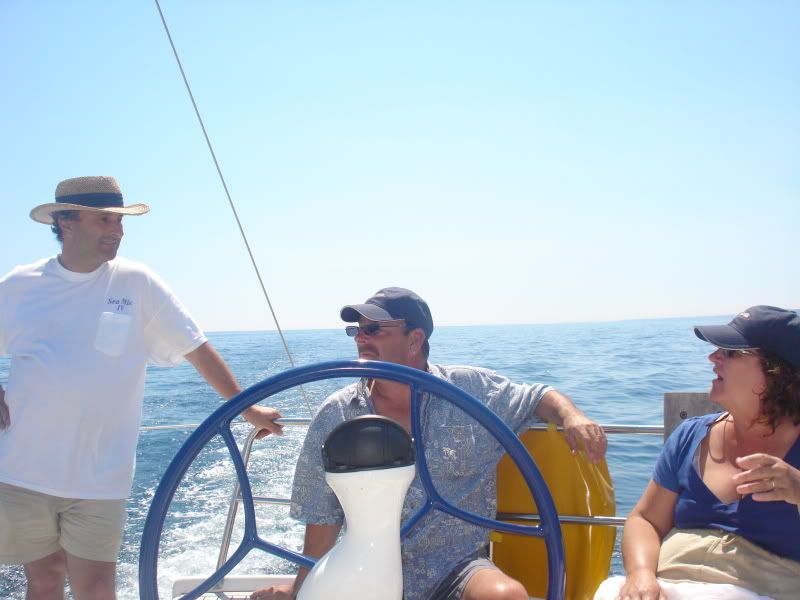 Some of the scenery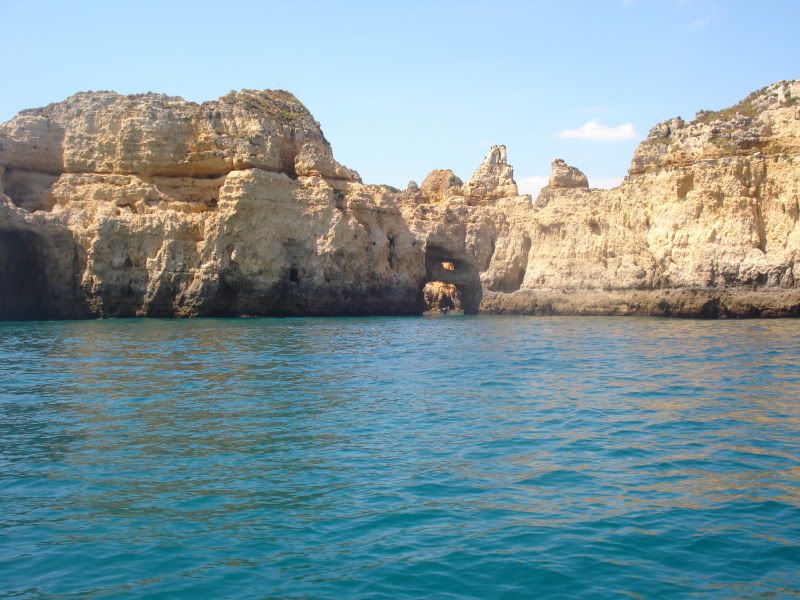 Some fun along the way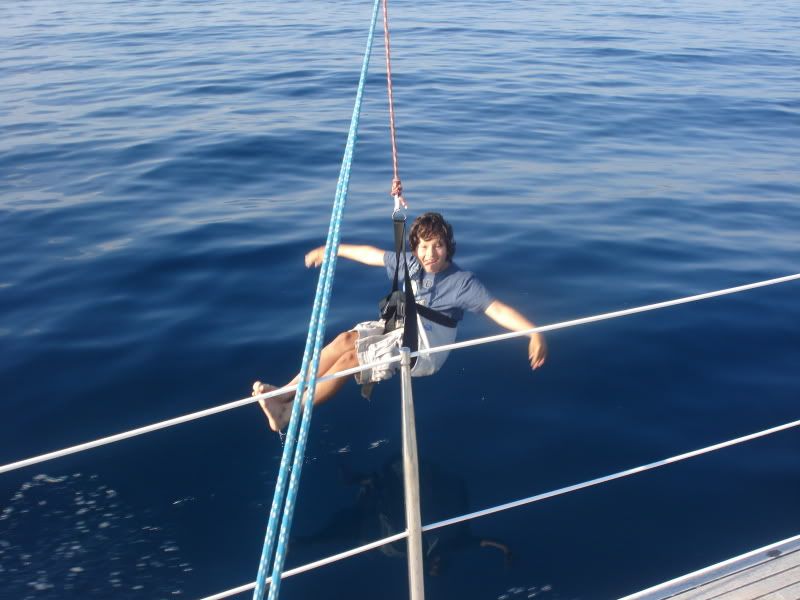 Becky driving with the spi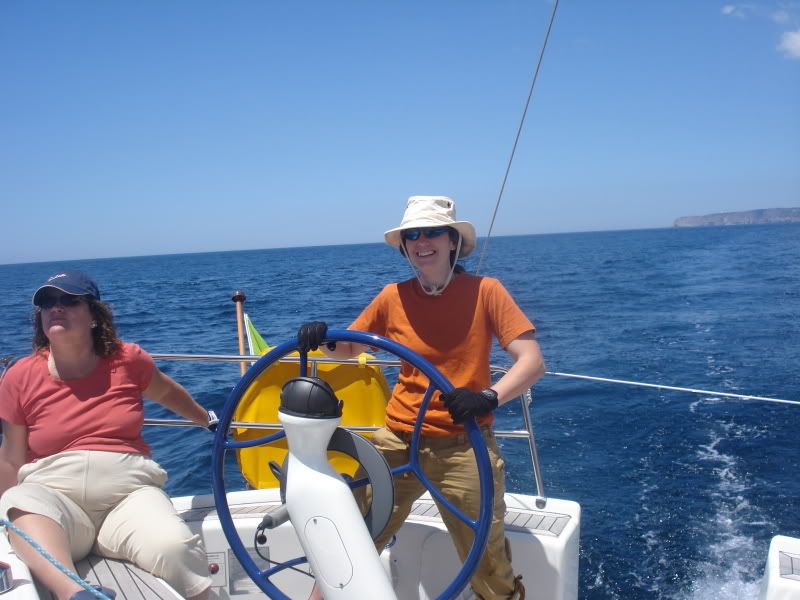 our stop for dinner in Sines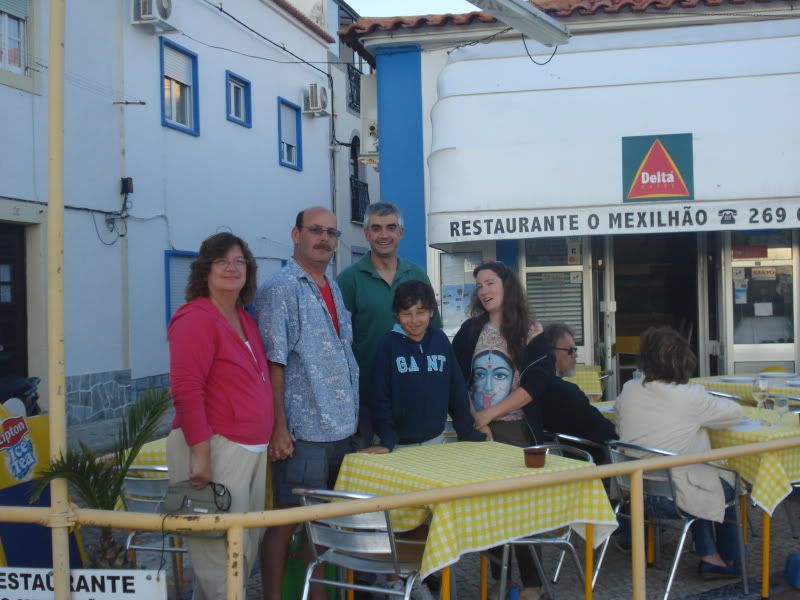 night time sailing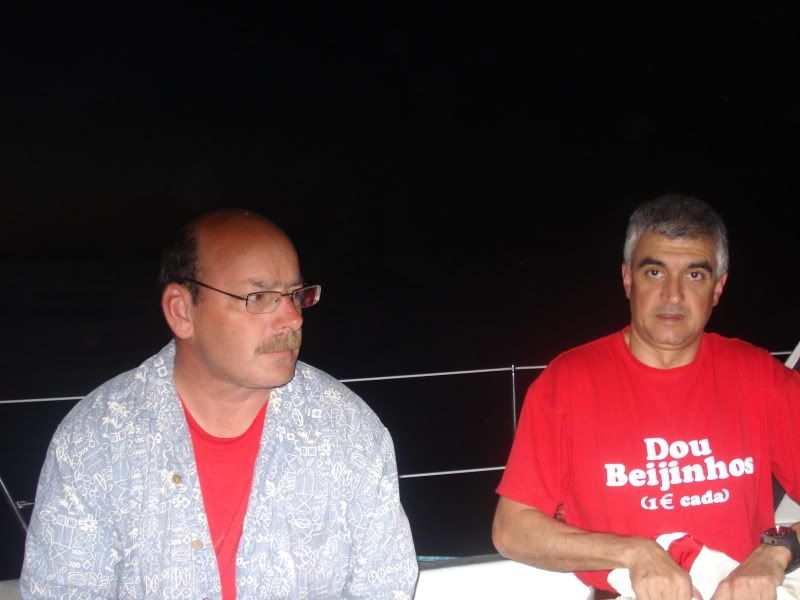 Sines marina
Thanks
Alex