Discussion Starter
·
#1
·
Our Endeavor came with a 95 gallon aluminum tank the owner had made about 10 years earlier.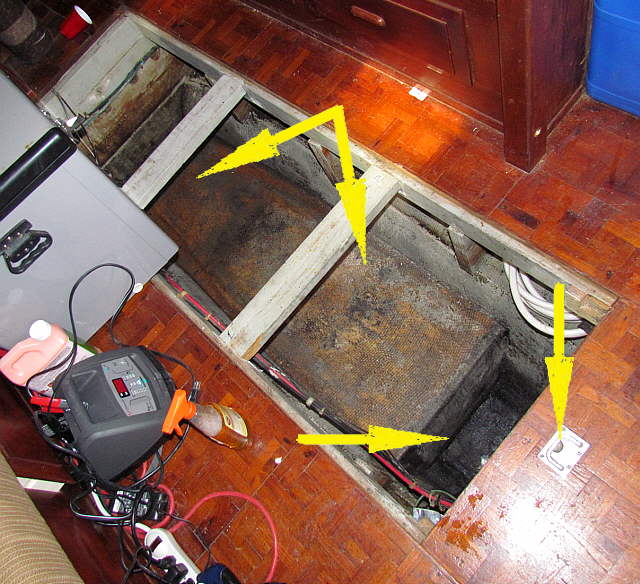 It was mounted in the bilge where the double arrows are and to the left of the deeper part of the bilge where the bilge pumps go, right arrow. Upon filling for the journey to the boat yard we found out that it leaked.
The decision was made to replace it with 4 separate 20 gallon tanks plus one 6 gallon tank up in the coming of the cockpit. Some slight loss of capacity but now if we sprung a leak or a tank was contaminated we still had 3 other tanks and to us 80+ gallons of water was unimaginable after going a month at a time on about 40 gallons with the MacGregor.
We bought four 20 gallon Todd tanks and left them in place when we left the boat 2 years ago and then last year pretty much finished the install. I'll let some of these pictures tell the story...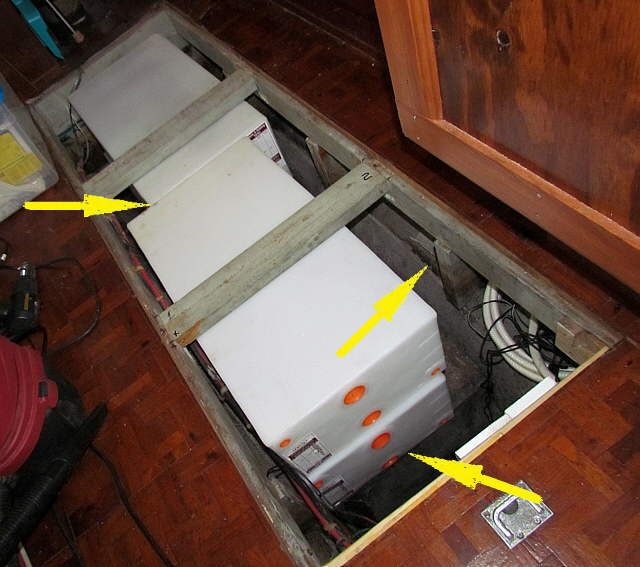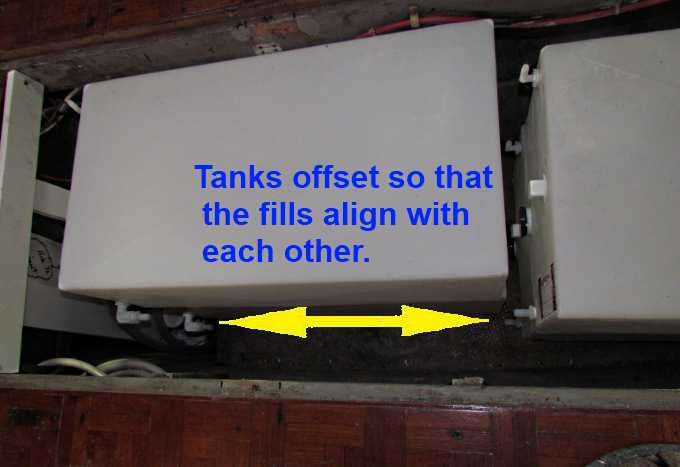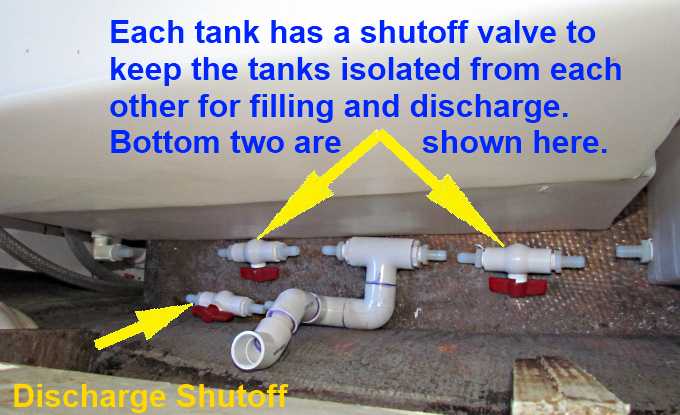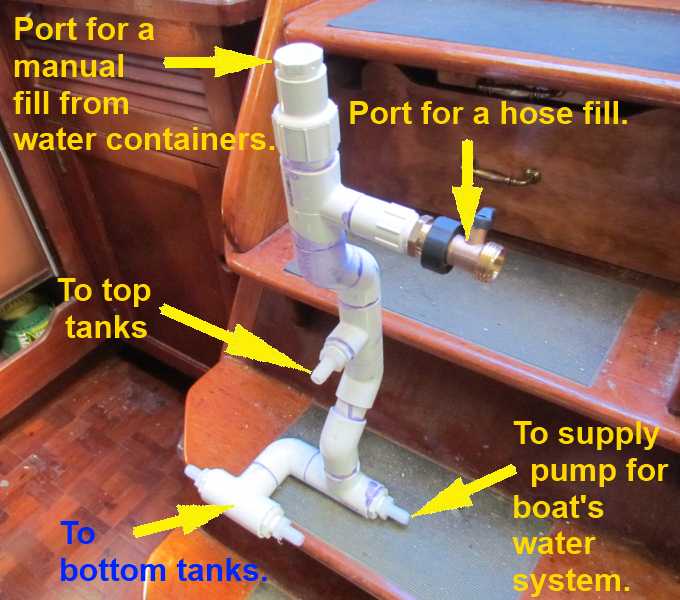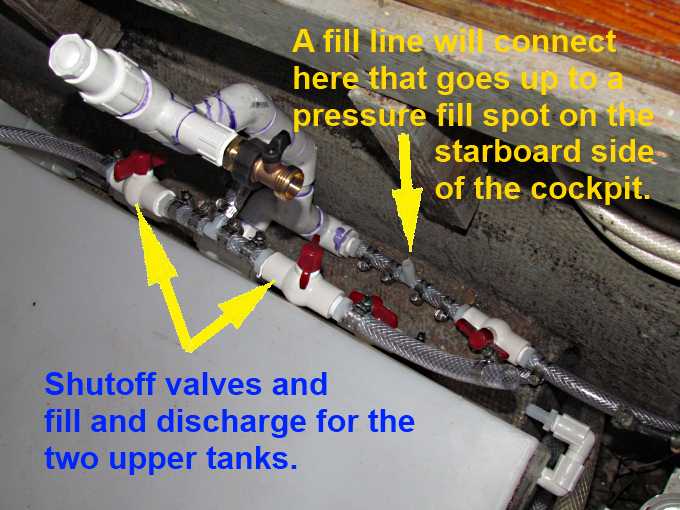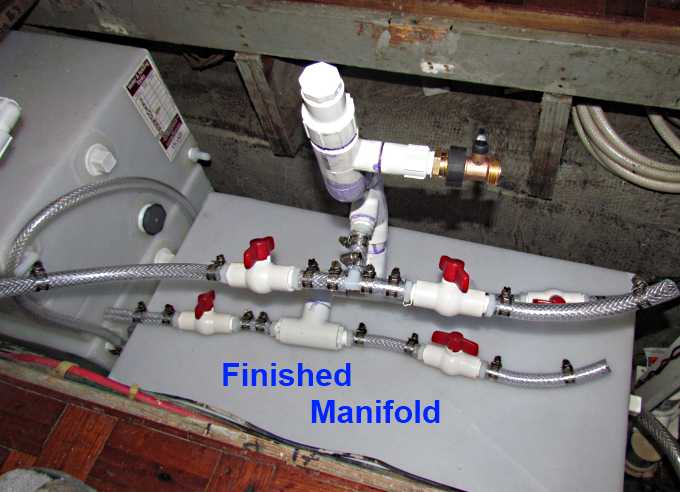 More pictures and info at these two links...
Endeavour Plumbing page 6
Endeavour Plumbing page 2 on 1FATGMC
The next post will be about how the tanks are secured in the bilge,
Sumner