Discussion Starter
·
#1
·
When we bought the Endeavour we made one fatal mistake that no one should duplicate. The prior owner had a lot of paperwork for work done and a couple years prior to us buying the boat the bottom had blister repair and new paint. The invoice showed where barrier paint had been applied. The owner honestly didn't know for sure what had been done. When I saw the bill for over $3000 and that barrier paint had been applied I didn't feel it was necessary to haul the boat out and check the bottom. We should of done that even if it would of cost us.
The story is all too long to put here but I've posted it here along with lots of pictures....
Part 1:
Endeavour Outside Mods page 1 -- 1FATGMC
Part 2:
Endeavour Outside Mods page 2 -- 1FATGMC
Briefly if you don't want to go there it ended up that the boat had.....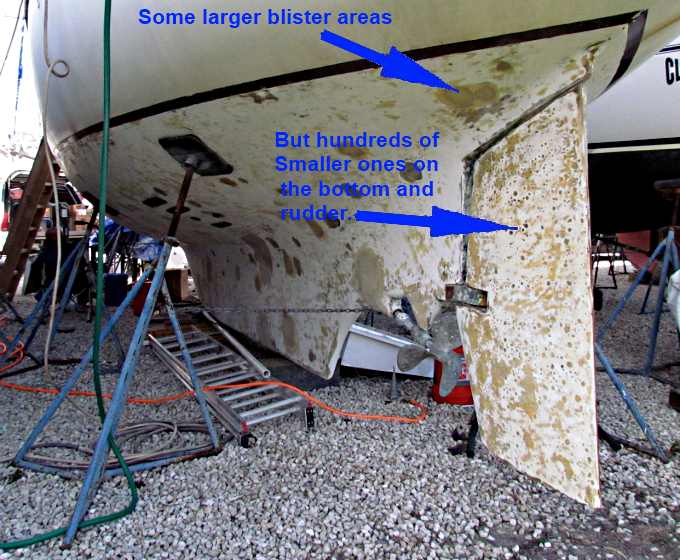 ...a lot of blisters. Shown above after drying 7 months and then repaired. Then a year later after more drying since we wheren't ready to put the boat back in the water anyway Ruth and I cleaned the bottom, gave it a light sanding so the barrier paint would stick and ....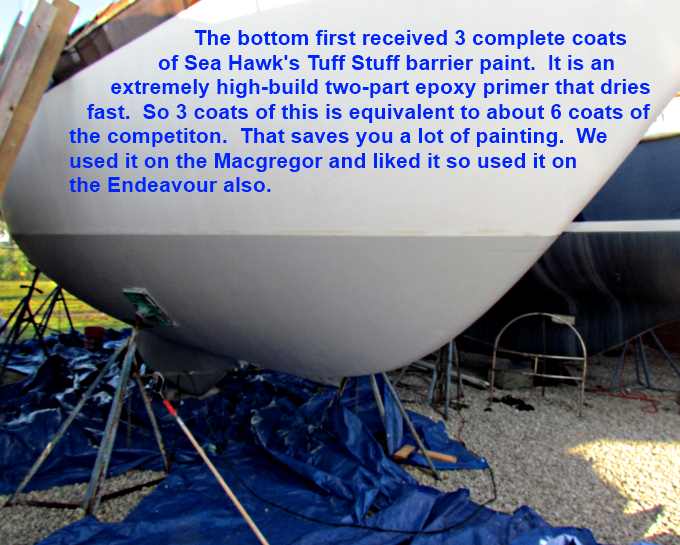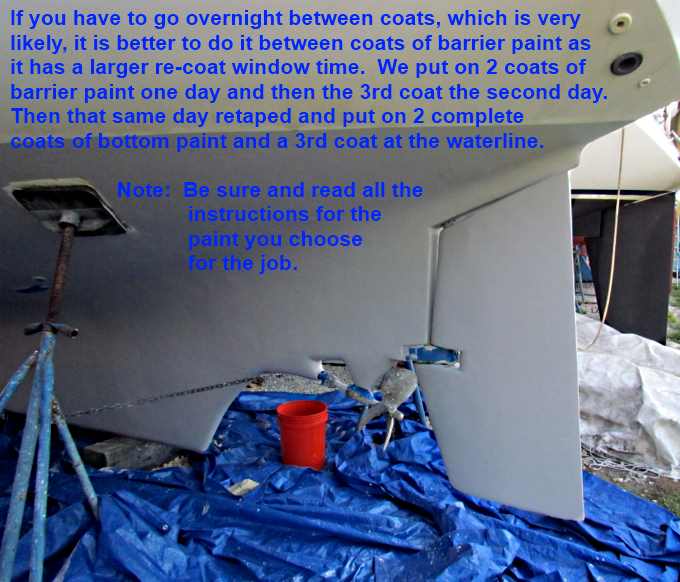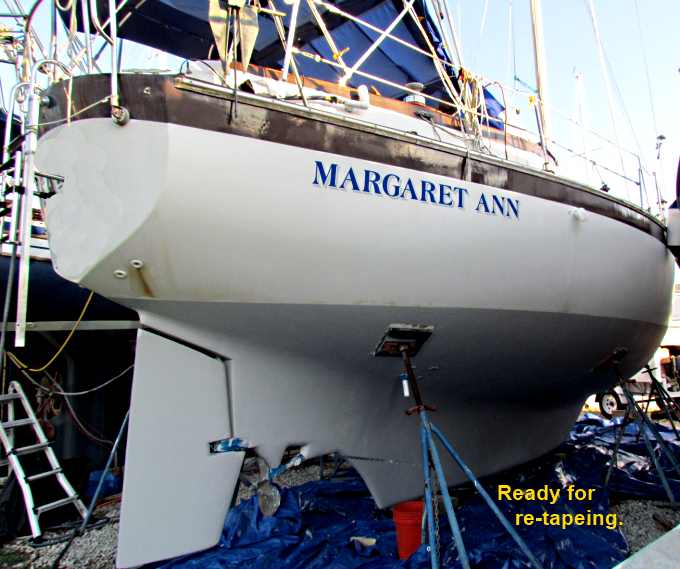 then applied 3 coats of Sea Hawk's epoxy barrier paint (Tuff Stuff) that has builds of about twice the thickness of other barrier paints so fewer coats have to be applied.
After the barrier paint was on, 2 coats one day and another the next, we put on...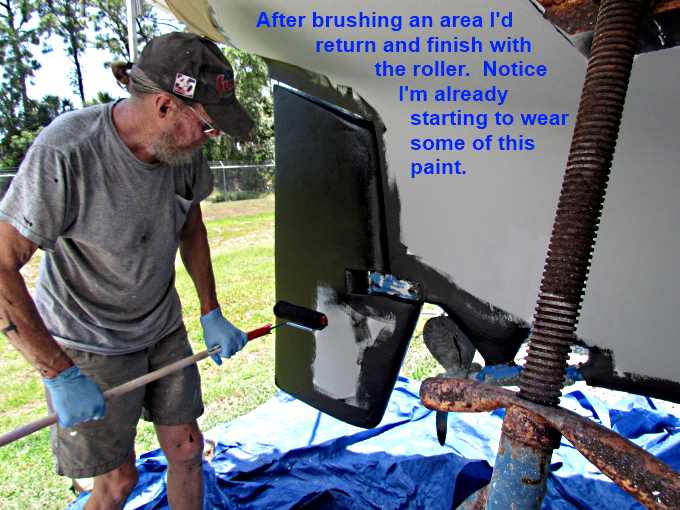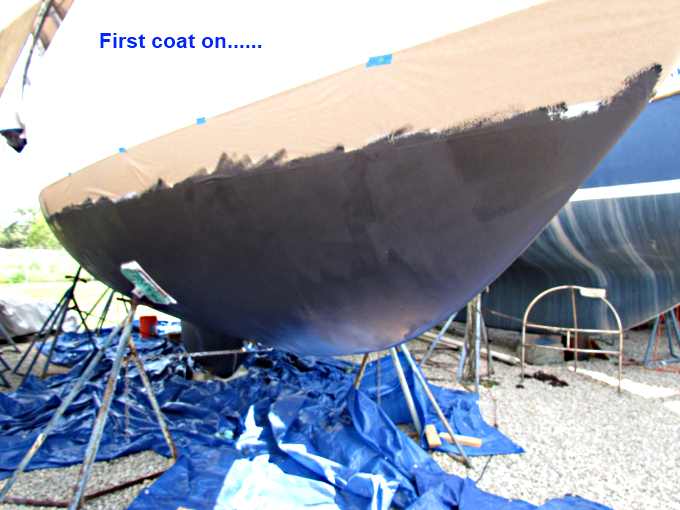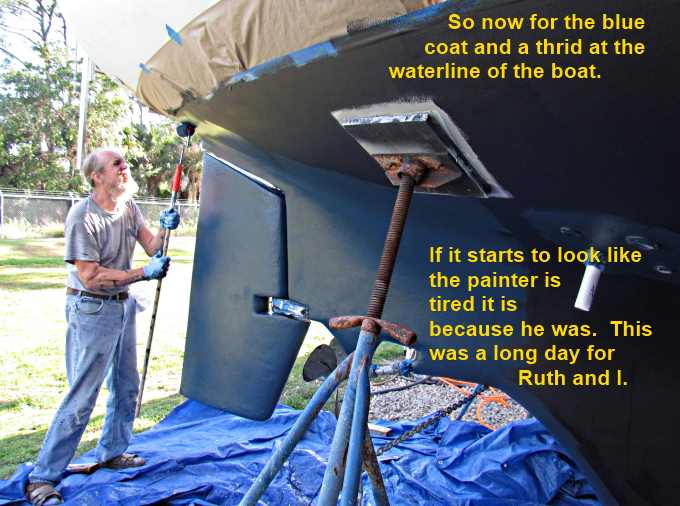 ... 2 coats of bottom paint (also the second day). A coat of black and then blue so we could see when the blue was wearing through and a final 3 coat at the water line.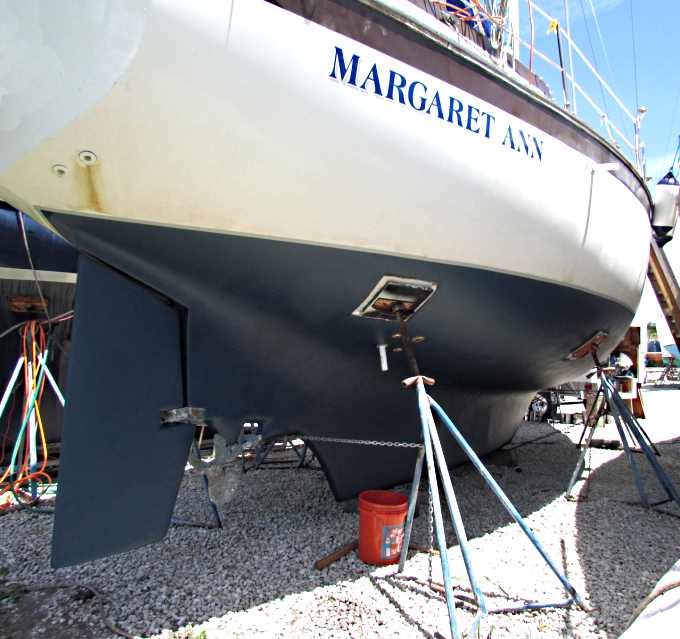 It came out looking good but it was a fair amount of work and that was with someone else sand blasting the old paint off and a crew at the yard doing the blister repair.
When we bought the boat we budgeted about $1200 for new bottom paint but with the need for the blister repair the complete job and materials ended up about $5000. So the moral of the story is pull any boat that you are considering buying out and check the bottom regardless of past repair bills.
Again a lot better description of the work done and more pictures here...
Endeavour 37 Outside Mods Index
Sumner