Discussion Starter
·
#1
·
So, here I am, going along with sanding the cabin top and dressing the edges when I discover an issue with the companionway hatch. Seeing as the only way to repair it right is to take apart the hatch trunk, I start after it. I drill out the bungs (some morons epoxied them in) and start pulling screws. I get the trunk screws out and drive a wedge to break it loose, no joy... I pull a screw in the forward trim to check depth, it's not long enough to reach through the trunk top but I figure there's hidden screws and pull them all.
Lo and behold, the piece won't budge and I can see a glue line. I go below and scrape interior paint looking for screws from inside. Nope, hmm, there's some gorgeous varnished mahogany under that paint... The only way to get the trunk off it to remove that wood. Unfortunately, the previous industrious IDIOTS epoxied that piece down too so I had to destroy it to get it off. No, the heat gun wouldn't touch it.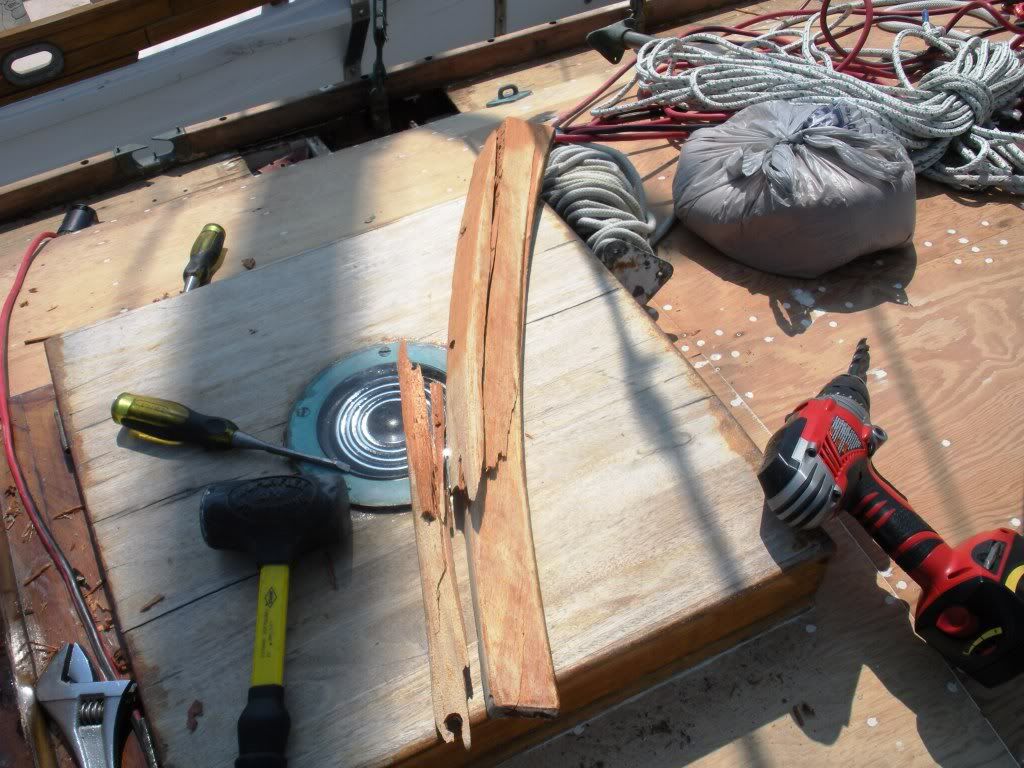 Why on earth would anyone epoxy down a trim piece that covers fasteners? Just more wood I gotta buy and this ones a complex curve so I'm gonna need a 3"x6"x30" piece to start from.
Anyway, it's progressing as you can see in the picture of the house front with just a sealer coat of CPES on it.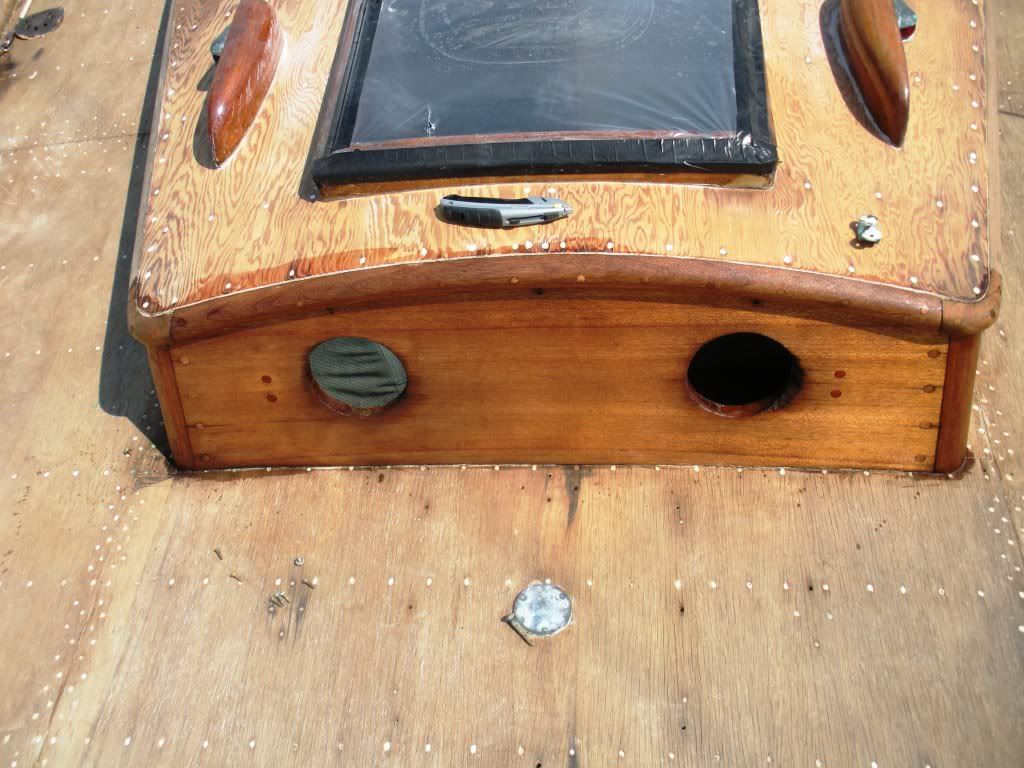 I think I'm gonna seal and varnish the house and bulwarks before putting down the Sanitred.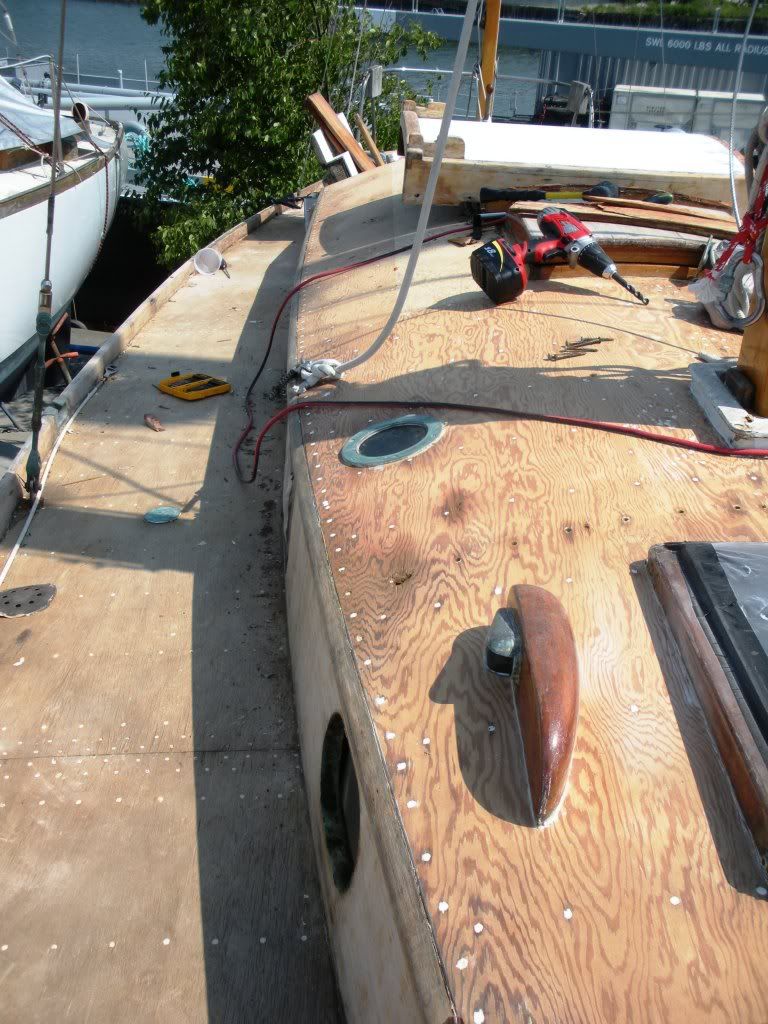 I found mahogany with varnish under the paint on both the trunk and companionway hatch so I considering leaving them bright too.
Boy, some sanding sure makes that Luan look much better..