As some of you know we are fortunate enough to be able to occasionally join some friends who cruise the Caribbean each winter. We are now doubly blessed in that we have other sailing friends who left BC last August and are now on Mexico's Gold Coast. We were invited to spend some time with them on their Passport 40 this past week.
We flew into the airport near Manzinillo, and caught a cab to the posh Grand Bay Marina, part of the Grand Hotel at Barra de Navidad.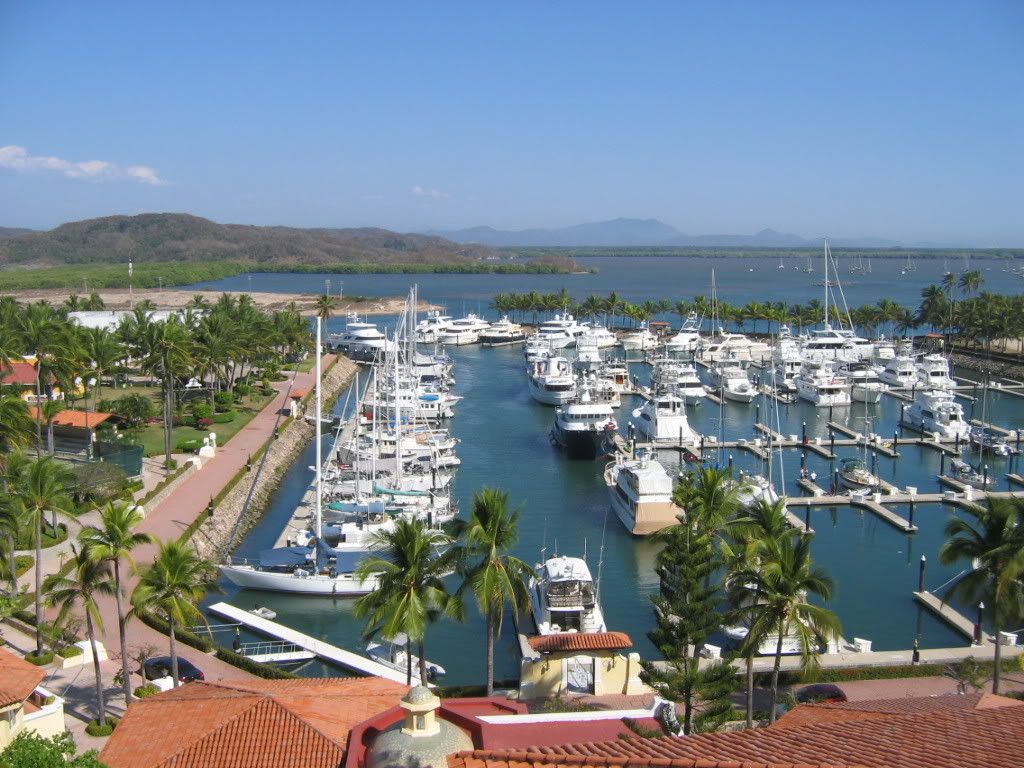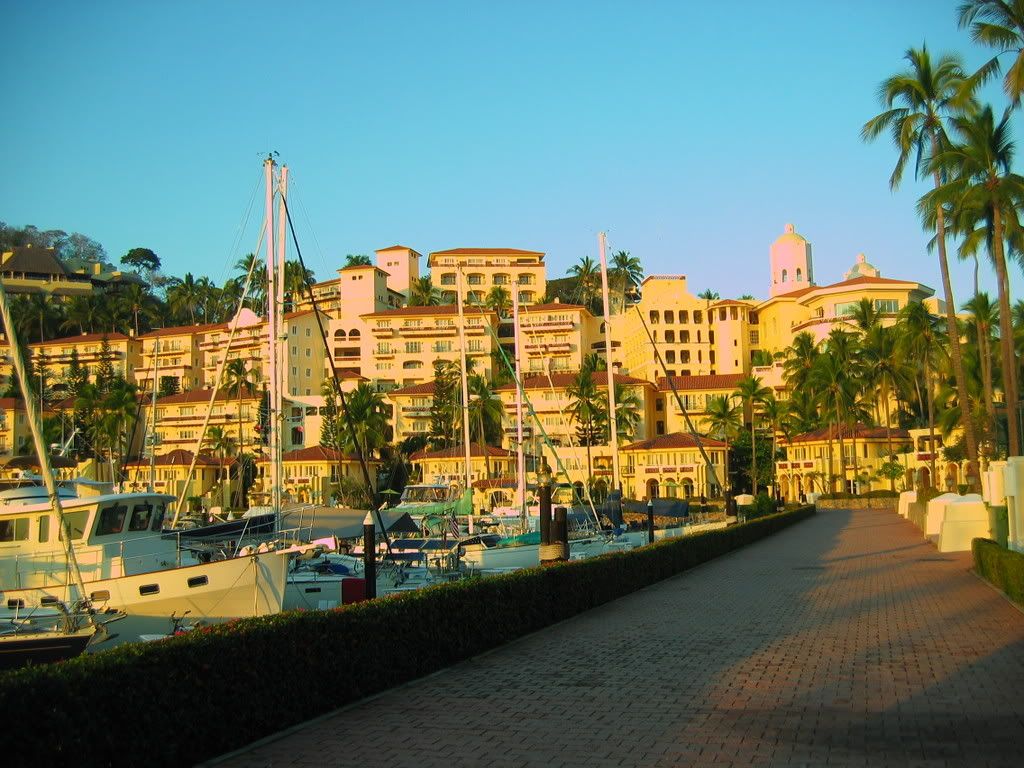 This rather impressive structure did not seem terribly busy... but was terribly expensive. Many yachts were anchored in a nearby lagoon. We spent a day and explored the village of Barra de Navidad, below as viewed from the resort lobby.
We then headed off to Bahia Tenacatita and had a great one-tack beat in up to 15 knots(a rare breeze, as it turned out) into one of the coves on this beautiful bay. The beaches in this area are beautiful, long and unspoiled. We anchored in Boca las Iguanas and had a quiet night as the breeze died.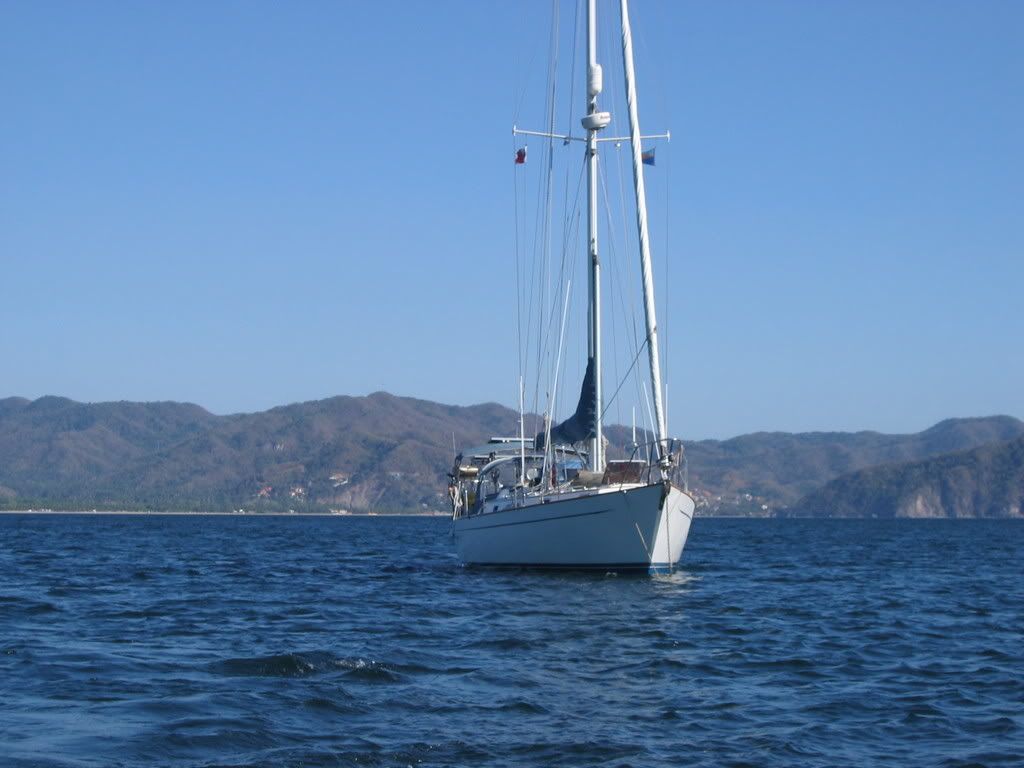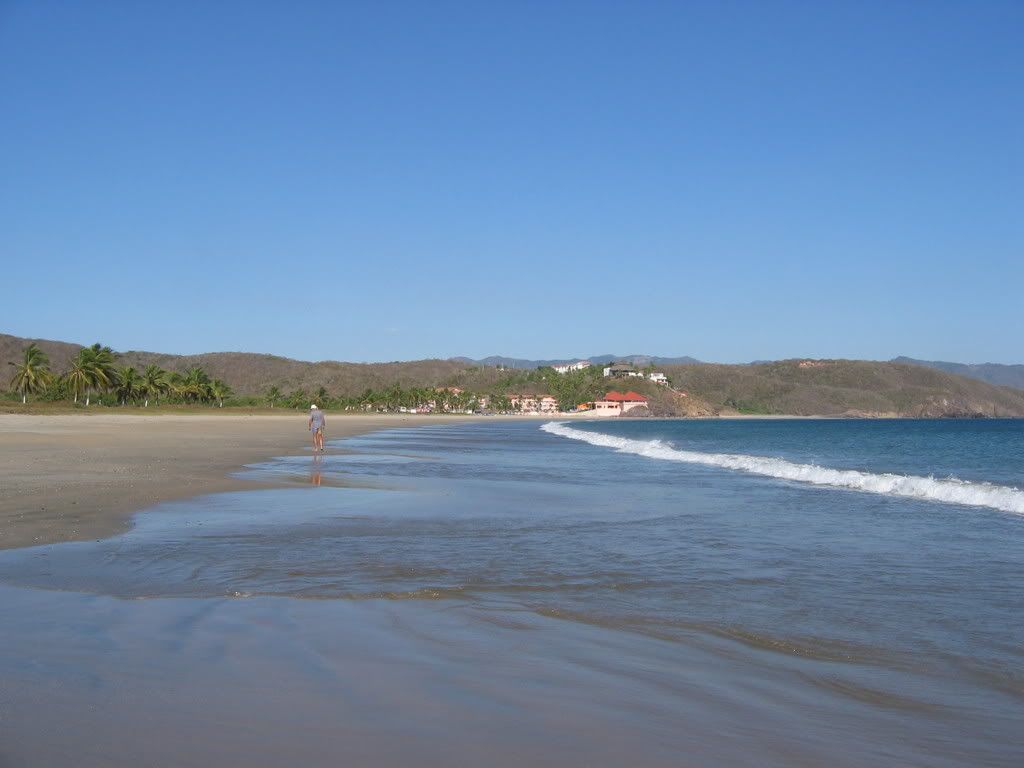 The next morning we took a trip in the dingy through a mangrove "Jungle River" - a very pretty trip in the early morning sun, about 2 NM long each way.
We moved to another part of the bay, which featured a real nice snorkeling hole locally known as "the aquarium"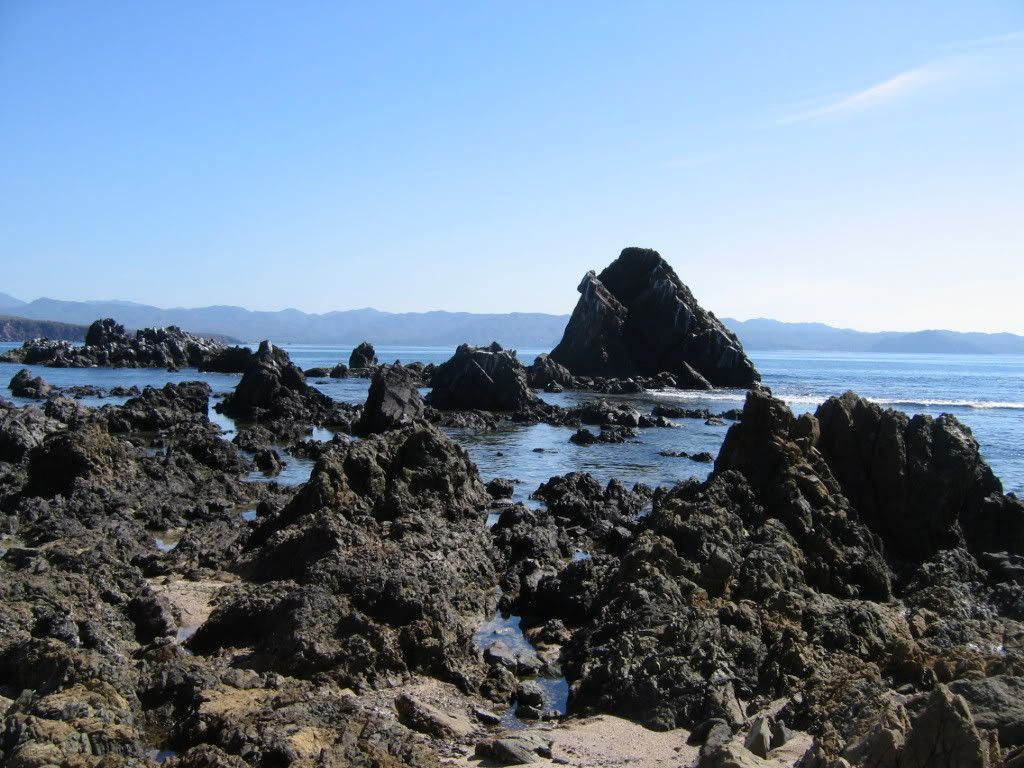 Here's the result of a short beachcombing walk along Tenacatita's shore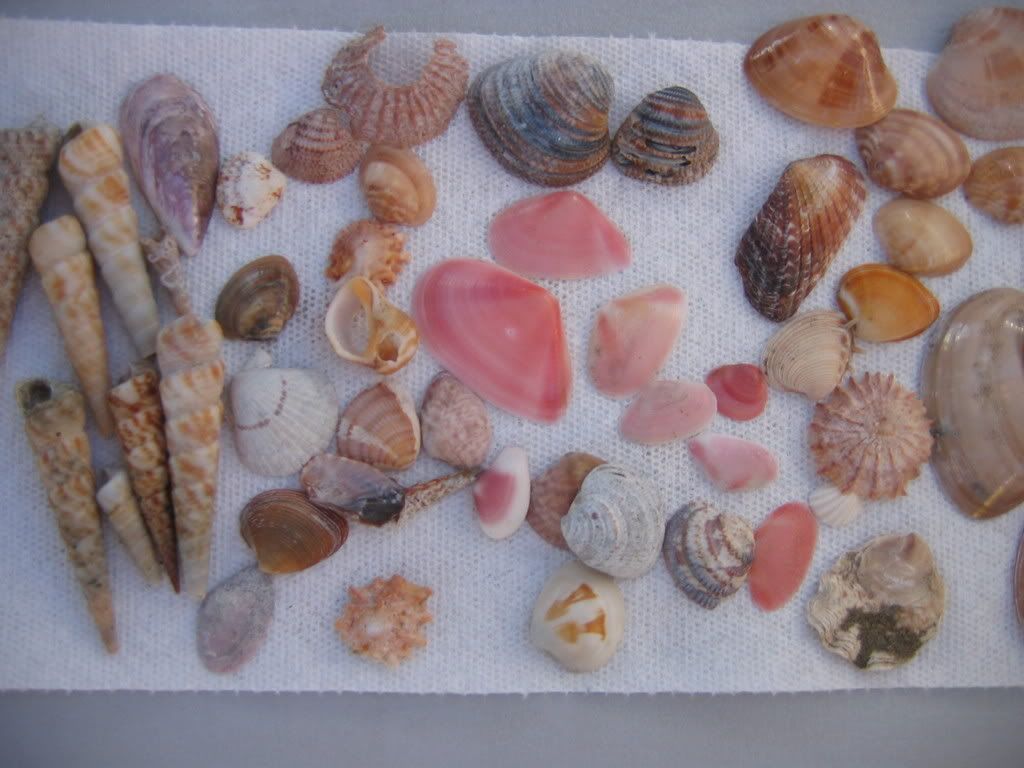 There's always some decent boat porn in popular areas like this:
We also had some resident dolphins in our anchorage, seen here early in the morning making their rounds: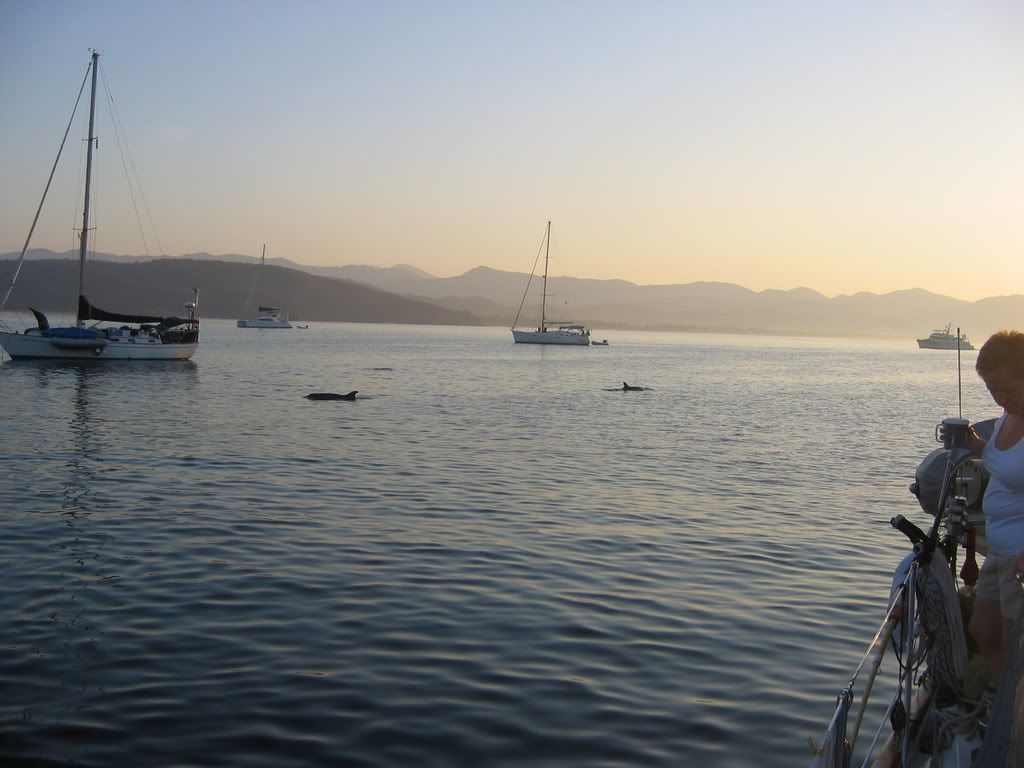 And can you say "Pelicans????"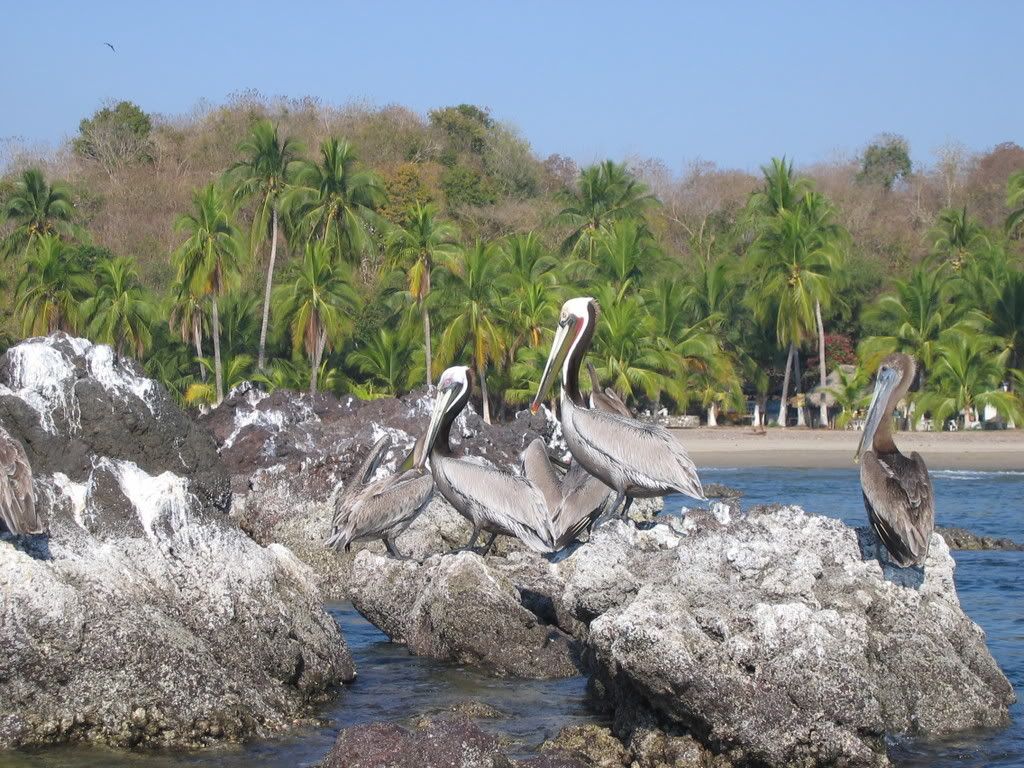 How'd you like to need to take this Panga out for a run?
This was a really nice week, a very different experience from our Caribbean sailing trips. The breeze dropped each evening, there are no "trades" which makes for less exhilarating sailing but also makes lounging, swimming, snorkeling more enjoyable. Other than the landscape and the fact that it was February, I was reminded of cruising BC in many ways. The water temperature is lower than the Caribbean but still very pleasant making swims more refreshing.
This was also our first experience with a heavier vessel like the Passport - I really appreciated the fit and finish of this boat, and in the moderate breeze and swell she rode very nicely, was dry, and slogged to weather at over 6 knots in a very comfortable way. We had to re & re some instrumentation and found the laminate in the cockpit sidewalls was solid glass at least 1/2" thick! Impressive.
Oh.. we did have a "mexican" experience at the very end. We arranged a cab back to the airport from Melaque, just north of Barra, - quite a deal at 300 pesos. However the driver neglected to let us know we'd be inhaling dust and carbon monoxide at uncomfortable levels along the way. Then, (fortunately only 100 yds from the airport terminal, at the end of a 20 mile drive) the cab sputtered and died. Feeling a bit sorry for the guy we paid him and shouldered our carryons and walked the last bit chuckling to ourselves....