For a basic starting position, imagine a line from the mid-luff, through the clew to the deck.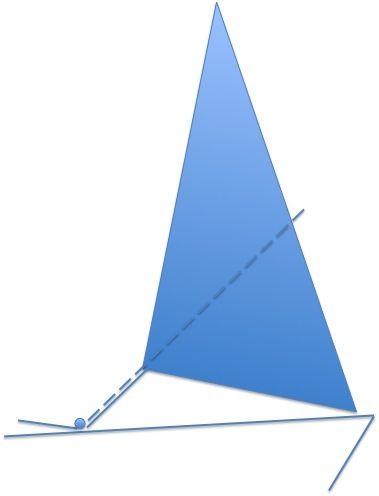 Set the car as shown and then go sailing. Once close hauled, head up until your telltales start to stall. They should all stall at the same time. If the upper telltales stall first, try moving a hole forward, if the lowers, move back. Play around with this until your telltales break evenly and together.
That's for starters... in heavier air you may want to move the cars back to twist off some sail for reduced heeling and main backwinding... when moving to close and beam reaching conditions you will probably want to move the cars forward to reduce twist and get the telltales to break evenly once again.
It's not for nothing that serious race boats have jib car adjustability 'on the fly'!