Discussion Starter
•
#1
•
We have been advised to purchase a solid boom vang for our rig.
We have a 36' sloop and have a raised salon with two big (about 19x19) hatches on top. Because of these the vang will clip one off if it is open enough. We do not sail with them open as even with the canvas covers off they still obstruct the view somewhat. However at the dock they would still get clipped if the boom were moved to one side with a hatch open.
We have a large soalr panel on top of the dodger. We mnove the boom to one side at the dock so it does not shade the panel.
We have entertained the idea of a vang but though it would be another thing to constantly be aware of, the hatches.
We have a new full batten main with three reefe points.
We have a new topping lift.
Some of the advice was that when reefing we would be needing to adjust the topping lift for a good reef with the sail. The topping lift is not easy to use as the boom is heavy and there is no winch nearby to help with the topping lift. You really need two people, one to hold up the boom and the other to adjust the topping lift. It has a 4.1 inside the boom. The boom could fall down and crush the solar panel.
The vang would support the boom and we would not need to worry about the soalr panel. Having to mess with the topping lift in bad weather could be a safety hazard. Our lines are and will not be lead aft but for the main sheet and traveler lines.
Does this sound like a good enough reason to purchase a vang.
Ah yes then there is the added sail shape.
We are leaving for the West Coast of Mexico in about four months to cruise.
Any other thoughts?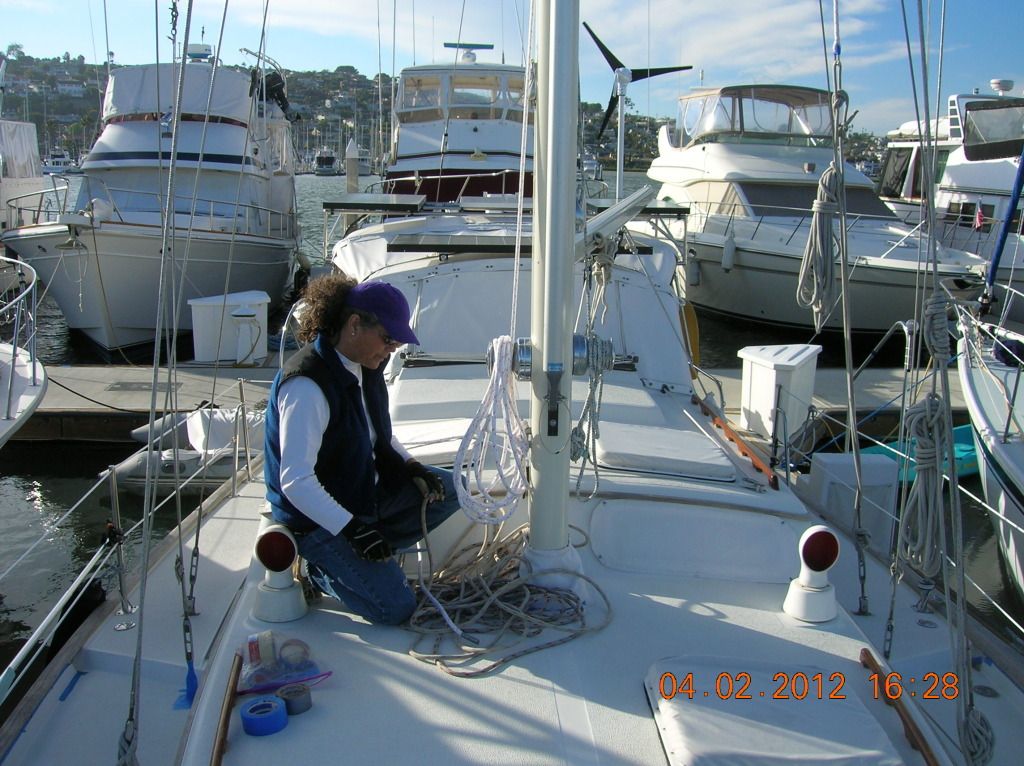 Thanks,
Chip